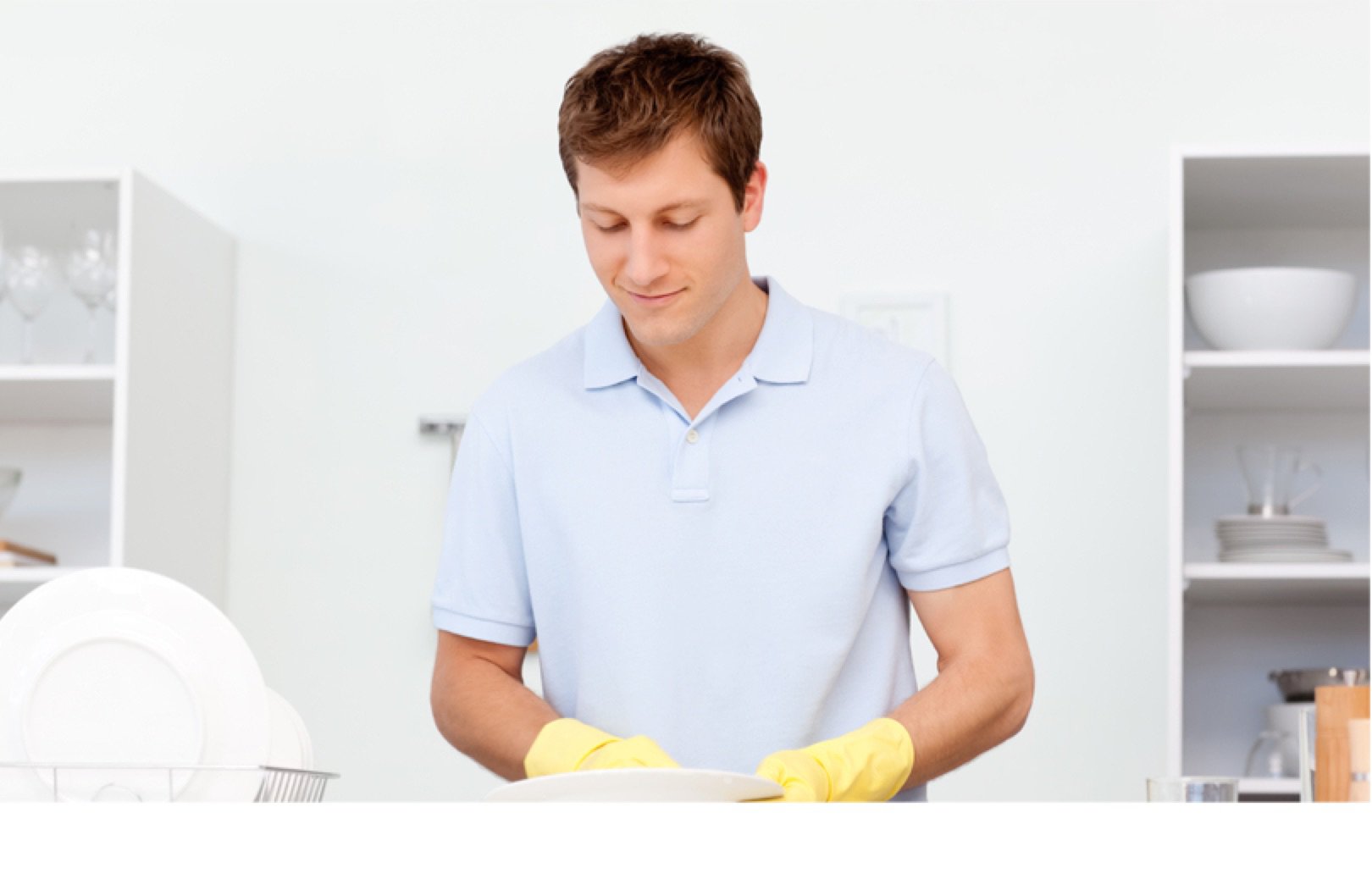 The key to living with eczema — and keeping flare-ups to a minimum — is caring for  your skin the right way. Though the skin protects all our internal organs and seems pretty tough, it's really rather delicate, especially if you have eczema.
As we discussed in Your Guide to Understanding Eczema, once you learn how to avoid excessive dryness, certain bath products, and other things that can irritate your skin, you'll experience fewer problems with eczema.  Since most people with eczema also have asthma or allergies, figuring out what you're allergic to, and treating those underlying allergies, will help control your eczema.
What are some healthy habits that can help control my eczema?
Protecting your skin throughout the day is the best way to prevent eczema flare-ups. The goal is to avoid drying it out, which leads to irritation and itching. Here are six ways to do this:
1. Stay out of hot water.
Avoid washing your hands too often or submerging them in water, which is very drying.
2. Keep it moist.
Find an unscented lotion or body oil and apply it after washing your hands and in dry times like winter to keep the skin from getting dried out and cracking.
3. Use soap very sparingly.
All soaps dry out skin and can make eczema worse. The only body parts that need to be cleaned with soap are your hands, underarms and groin. 
4. Go scent-free.
When choosing laundry detergent, choose natural ones without fragrances and dyes. Use bleach sparingly and try skipping fabric softener.
5. Protect your hands.
Wear cotton-lined rubber gloves when you're washing dishes or using cleaning products — even natural ones — that can irritate the skin.
6. Allergy-proof your home.
If you have known allergies to dust, wheat or pet dander, keeping your home — and diet — free of these things will help control your eczema.
What are the medications to treat eczema?
If you eczema isn't controlled with the healthy habits suggested above, your health care provider can prescribe topical corticosteroids to reduce inflammation, itching and help your skin heal. Different preparations and strengths are used depending on the area treated and the amount of inflammation present.
Here are some of the medications typically prescribed for eczema:
For facial eczema: Desonide, a topical hydrocortisone cream
For thicker skin: Triamcinolone, Betamethasone, Clobetasol topical creams
For resistant eczema: Topical calcineurin inhibitors can be used in place of or along with hydrocortisone creams
Once eczema is better, the medications are tapered down to minimally effective doses and intervals.   
How can my health care provider help me manage my eczema?
 Eczema is an ongoing condition that isn't curable, but it usually can be controlled by following healthy skin-care habits and managing other allergies.  It's important to see your health care provider for intermittent skin exams to adjust medications and review current care plans.
Occasionally, severe eczema associated with allergies can be helped by treating those underlying allergies, so a referral to an allergist or a naturopath may be of benefit.  There are also some patients who benefit from referral to a dermatologist for phototherapy for their eczema or the use of the oral calcineurin inhibitor cyclosporine.
By understanding what eczema is and following the principles of good skin care, most people with eczema can successfully manage this condition.
The One Medical blog is published by One Medical, a national, modern primary care practice pairing 24/7 virtual care services with inviting and convenient in-person care at over 100 locations across the U.S. One Medical is on a mission to transform health care for all through a human-centered, technology-powered approach to caring for people at every stage of life.
Any general advice posted on our blog, website, or app is for informational purposes only and is not intended to replace or substitute for any medical or other advice. 1Life Healthcare, Inc. and the One Medical entities make no representations or warranties and expressly disclaim any and all liability concerning any treatment, action by, or effect on any person following the general information offered or provided within or through the blog, website, or app. If you have specific concerns or a situation arises in which you require medical advice, you should consult with an appropriately trained and qualified medical services provider.