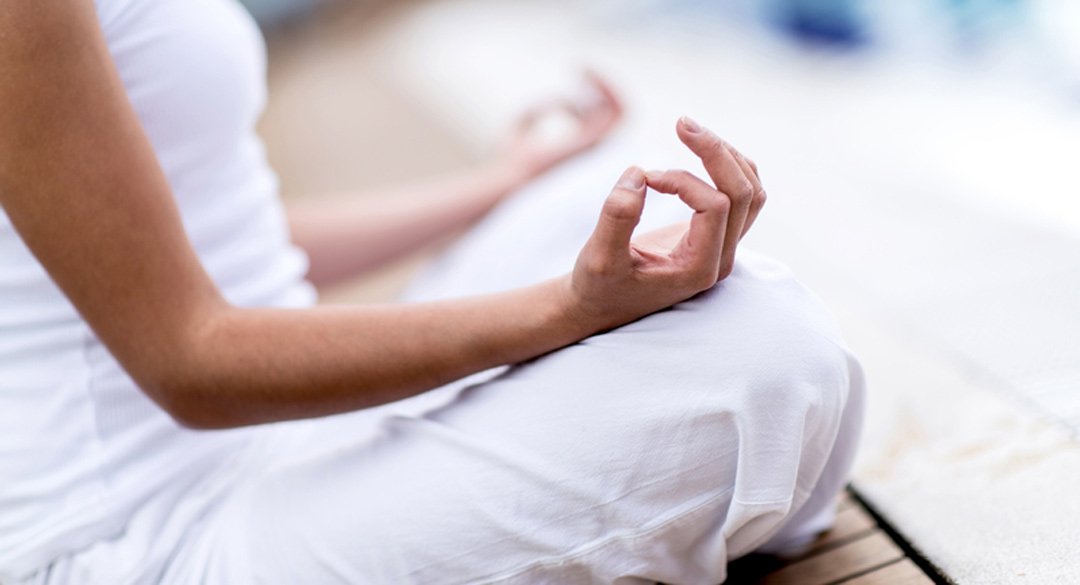 In part one of this series, we explored what migraines are and some treatments for acute migraines. Migraine drugs each come with their own set of potential side effects—some of these are minor, but some can be quite serious. For many patients, prescription drugs are very helpful in preventing migraines, but there are also a number of non-pharmacologic options available to complement or replace these medications. They won't work for everyone, but they can make a difference, are safe, and can be used in combination to maximize their potential benefits.
People who experience at least four (typically eight to 10) migraines monthly or who have severe migraines that interfere with their daily life should consider these preventive therapies.
Lifestyle Changes
Eating a healthy diet, keeping regular meal times, eliminating alcohol and caffeine, exercising, and getting a good night's sleep can all reduce the frequency of migraine attacks. Manage stress with yoga, meditation, hypnosis, or biofeedback. These measures might not eliminate migraines from your life, but they can make a big difference.
Vitamins and Nutraceuticals
There are several vitamins and natural supplements that have shown benefits to some migraine sufferers, including:
Riboflavin (Vitamin B2): 400 mg daily. Side effects are rare, but riboflavin can take two months or longer to become effective. Evidence of its benefits is quite good.
Butterbur: 75 mg twice a day. Watch for indigestion (burping) and elevated liver tests. Smaller doses are not effective.
Magnesium: 400 to 500 mg daily. Can cause diarrhea. May be particularly beneficial for patients whose migraines are preceded by auras.
Melatonin: 3 to 9 mg at night. Only evaluated in small studies, but also helps with insomnia.
Botulinum Toxin
You've heard about this neurotoxin (yes, that's what it is — it works by blocking the release of chemicals from nerve endings) for chemical face-lifts, but several studies have found it also can prevent migraines. The effect isn't dramatic (in one study it reduced the frequency of monthly headaches from eight to six), but for migraine sufferers that small difference can be profound. Injections in multiple sites on the head and neck are required.
Occipital Nerve Block
A related procedure, occipital nerve block (injecting anesthetic agents around nerves in the back of the head and neck to calm them down), can also be beneficial. Occipital nerve stimulation is a technique in which electrical wires, leading from an electrical generator usually placed near the clavicle, are implanted in the neck. This procedure, which requires general anesthesia, is probably most effective for patients with significant neck pain in whom all noninvasive techniques have failed.
Acupuncture
Some studies have found acupuncture better than oral placebo drugs at reducing total headache days. The benefits might derive from the technique itself or just from the personal contact, although a strong placebo effect is associated with this procedure.
Cefaly
For a long time this device — which looks a bit like a modern version of the contraption Wonder Woman wore around her head—was only available from Canada, but it has recently been approved in the US. It is essentially a TENS (Transcutaneous Electrical Nerve Stimulation) unit, like the ones used for back pain, for your head. In one study, people who applied the stimulator daily for 20 minutes over three months showed a 19 percent reduction in migraine frequency and a 25 percent decrease in headache days. They also were able to dramatically cut back on their use of acute migraine medications. No side effects were reported.
What are some pharmacologic treatments for migraines?
Non-medicinal treatments may not be effective enough on their own for all migraine sufferers, so let's take a look at some drugs that can be helpful. There are several classes of migraine medications. Which one you and your provider choose varies depending on efficacy, the side effect profile, interactions with other drugs, and the impact they may have on other illnesses.
Antihypertensives: Antihypertensives are drugs used to lower blood pressure. Beta-blockers, such as metoprolol and propranolol; calcium channel blockers, such as verapamil; ACE inhibitors (lisinopril); and ARBs (angiotensin receptor blockers, notably candesartan) have all proven effective.
Anticonvulsants: Anticonvulsants are typically used to treat seizures. These include topirimate, gabapentin, and valproic acid.
Antidepressants: Both older tricyclics (nortriptyline and amitriptyline) and newer agents (venlafaxine and escitalopram) can be helpful.
The number of therapeutic options—prescription medications, over-the-counter agents, and various procedures and contraptions—is huge, and you shouldn't have to figure out what's the best fit for you on your own. Have an informed discussion with your health care provider about what approach suits you best and devise a plan to both reduce the frequency of your migraines and effectively abort those acute attacks.
The One Medical blog is published by One Medical, a national, modern primary care practice pairing 24/7 virtual care services with inviting and convenient in-person care at over 100 locations across the U.S. One Medical is on a mission to transform health care for all through a human-centered, technology-powered approach to caring for people at every stage of life.
Any general advice posted on our blog, website, or app is for informational purposes only and is not intended to replace or substitute for any medical or other advice. 1Life Healthcare, Inc. and the One Medical entities make no representations or warranties and expressly disclaim any and all liability concerning any treatment, action by, or effect on any person following the general information offered or provided within or through the blog, website, or app. If you have specific concerns or a situation arises in which you require medical advice, you should consult with an appropriately trained and qualified medical services provider.