Home
Blog
Get Well
Selena Gomez Reveals She Has Lupus--Get the Facts About the Disease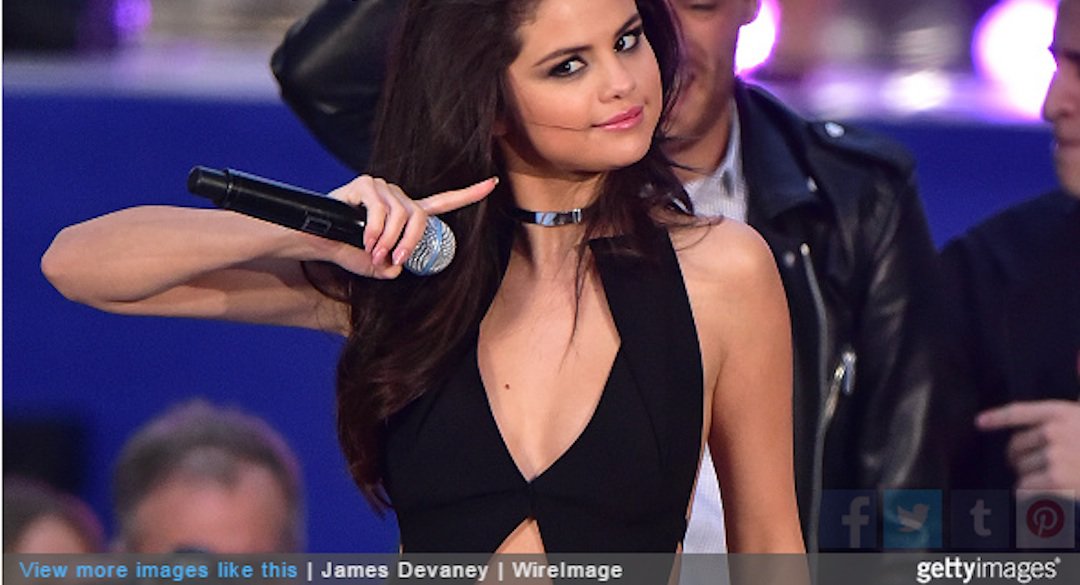 In a new interview with Billboard, pop singer Selena Gomez revealed that her career hiatus last year had nothing to do with rumors of rehab and relationship woes: she was actually undergoing treatment for lupus.
The confession left many fans and followers of the 23-year-old singer wondering what the condition is, what it means for Gomez's health and whether they could be at risk for lupus as well.
What is lupus?
Lupus is a chronic autoimmune disease that affects about 1.5 million Americans and about 5 million people throughout the world. According to the Lupus Foundation of America, the disease — more precisely called systemic lupus erythematosus — causes the body's immune system to attack its own healthy tissue. Researchers don't know exactly why the immune system goes haywire, though it appears to be a mix of genetic and environmental factors. In lupus sufferers, the immune system creates autoantibodies that attack and destroy different parts of the body, causing inflammation, pain, and damage to many different organs including the heart, joints, skin, lungs, liver, kidneys and nervous system.
Because the condition is chronic, the signs and symptoms can last for many years, waxing and waning unpredictably.
Lupus isn't contagious and it is not related or similar to HIV/AIDS or cancer, though one mode of treatment is a course of drugs that suppress the immune system. The disease can range from mild to life-threatening, and it's important for patients to work with skilled providers to address and treat symptoms.
What are the signs and symptoms?
Lupus can be hard to identify: it can affect a number of different organs, signs and symptoms can come and go, and they can vary widely from patient to patient. Lupus is often referred to as "the great imitator" because it can resemble other conditions including rheumatoid arthritis, fibromyalgia, and thyroid disease. But some of the most common signs and symptoms include:
Extreme fatigue
Butterfly rash across nose and cheeks
Headaches
Fever
Painful, swollen joints
Anemia
Swelling in the feet, legs, hands and/or around the eyes
Hair loss
Who's at risk?
Lupus most commonly affects women between the ages of 15 and 44, and Black, Hispanic, and Asian women have an increased chance of developing the disease compared to white women. Experts aren't sure why lupus predominantly affects females, but they believe estrogen may play a role in exacerbating the condition as it can worsen during pregnancy.
How is lupus diagnosed?
"Because lupus (SLE) is a syndrome, there is no one definitive diagnostic test," says One Medical's Malcolm Thaler, MD. "Providers instead look for a collection of several items from a select list of clinical and laboratory criteria."
While lab tests alone can't confirm that someone has lupus, 97 percent of lupus sufferers are positive for high levels of antinuclear antibodies (ANA). These proteins are present in healthy people, but in high concentrations, they can damage and destroy healthy cells by binding to their nuclei.
How is lupus treated?
Although there is no cure for the disease, there are many effective treatments to address the symptoms, and people with lupus can live relatively healthy lives with certain lifestyle modifications. Because symptoms vary from person to person, treatment may be specifically tailored in every unique case. While mild cases of the disease may only require medications to treat rash and skin symptoms, more extreme cases will require chemotherapy.
The US Food and Drug Administration (FDA) has approved only a few medicines for treating lupus: corticosteroids like prednisone and hydrocortisone, antimalarials, and aspirin. These medications are used to help reduce inflammation and suppress overactive immune system function, control pain and fatigue, and minimize damage to organs.
What should you do?
If you have a rash across your nose and cheeks, along with other symptoms of lupus like fever, weight loss, fatigue and joint pain, it's a good idea to see your primary care provider. They can help you figure out what's happening and determine the best course of treatment.
Gomez is optimistic that she'll be able to go on performing and have an active life. "In the vast majority of patients, the disease can be controlled and the prognosis is good," says Thaler.
Photo: NEW YORK, NY – OCTOBER 12: Selena Gomez performs on NBC's 'Today Show' at Rockefeller Plaza on October 12, 2015 in New York City. (Photo by James Devaney/WireImage)
The One Medical blog is published by One Medical, a national, modern primary care practice pairing 24/7 virtual care services with inviting and convenient in-person care at over 100 locations across the U.S. One Medical is on a mission to transform health care for all through a human-centered, technology-powered approach to caring for people at every stage of life.
Any general advice posted on our blog, website, or app is for informational purposes only and is not intended to replace or substitute for any medical or other advice. 1Life Healthcare, Inc. and the One Medical entities make no representations or warranties and expressly disclaim any and all liability concerning any treatment, action by, or effect on any person following the general information offered or provided within or through the blog, website, or app. If you have specific concerns or a situation arises in which you require medical advice, you should consult with an appropriately trained and qualified medical services provider.