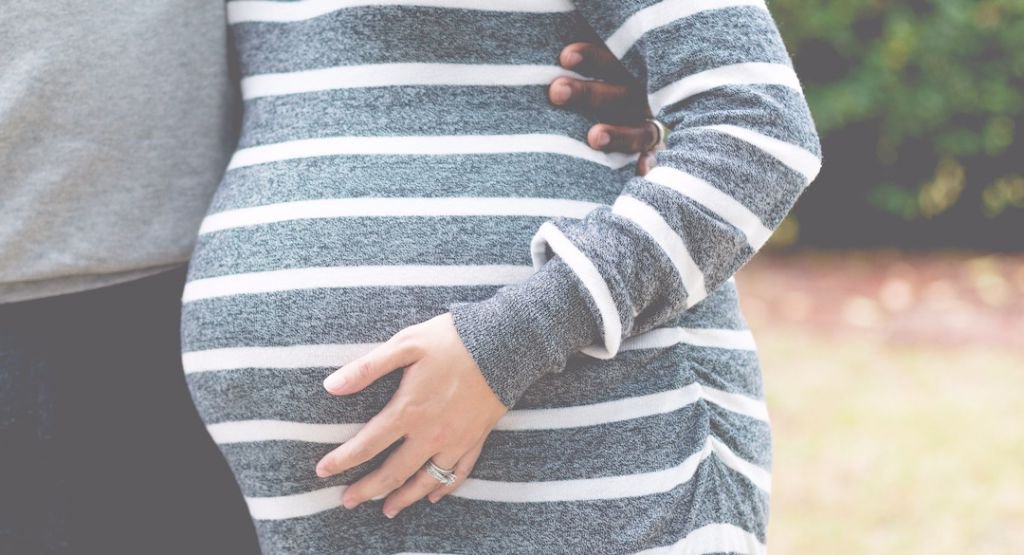 While most women breathe a sigh of relief after their baby's delivery, those with gestational diabetes are often even more relieved. Finally, after weeks of managing diabetes and carefully watching what you eat, you are looking forward to getting back to your normal routine.
What is gestational diabetes?
Gestational diabetes is diabetes that develops during pregnancy. All pregnant women are screened since it is most often a silent condition that develops in later pregnancy. It is thought to be caused by a combination of factors (genetic, hormonal, and obesity) that ultimately make it more difficult for the body to process sugar and carbohydrates. Since it is caused by pregnancy-specific factors, it often resolves at the end of pregnancy.  In a small percentage of people, the diabetes does not resolve, likely because they had preexisting diabetes that was not picked up before pregnancy.
Health risks
While it's true that gestational diabetes resolves itself postpartum for many women, it can still have other implications for your health. If you've had gestational diabetes, your risk of developing type 2 diabetes later in life is seven times the risk of the average woman. Typically, the risk of developing diabetes is highest in the five years after pregnancy. The risk extends to the child, as well — children whose mothers had gestational diabetes were at increased risk of developing obesity and diabetes later in life.
Beyond diabetes, there are some heart health factors to consider. After gestational diabetes, women are at increased risk of high blood pressure and elevated cholesterol, increasing the likelihood of developing heart disease, the leading cause of death in women.
How to stay on top of it
Life gets busy after the birth of a child, and it can be difficult to stay on top of your health when when juggling pediatric appointments, vaccination schedules, and more for a new baby. But the good news is that it is possible to prevent the development of diabetes for those who have experienced gestational diabetes. There is evidence suggesting that increasing exercise and eating a diet low in fat and calories is effective in preventing diabetes. A medication called metformin which helps regulate the body's metabolism of sugar and carbohydrates can also be effective in preventing diabetes and may be recommended in specific cases. Finally, evidence suggests breastfeeding may have beneficial effects on weight loss and glucose (sugar) metabolism.
Still, follow-up is very important for women after gestational diabetes since many of the complications of diabetes can be prevented if it's caught and treated early. After about six weeks when your hormones have started to return to normal, your primary care provider (PCP) should recommend testing for diabetes with an oral glucose tolerance test to make sure your diabetes resolves. Depending on the results, your PCP may recommend testing every one to three years.
Future pregnancies
If you've had gestational diabetes once, you're at increased risk of developing it again with future pregnancies. However, you can take steps to minimize it.
First, talk with your provider before getting pregnant again. He or she may recommend that you start monitoring your sugars earlier in your pregnancy or take an oral glucose tolerance test earlier than you would have otherwise. If you were overweight during pregnancy, try to limit your weight gain between subsequent pregnancies — it has been associated with increased risk of gestational diabetes. There is also evidence to suggest that improving diet and exercise during early pregnancy can prevent the development of gestational diabetes.
Gestational diabetes is your body's early warning sign that you are at increased risk for developing diabetes. It is a chance to make some positive changes in your life and to develop good habits and routines for you and your family which can help prevent the development of diabetes later in life. Still have questions? Make an appointment to talk with your One Medical provider today.
The One Medical blog is published by One Medical, a national, modern primary care practice pairing 24/7 virtual care services with inviting and convenient in-person care at over 100 locations across the U.S. One Medical is on a mission to transform health care for all through a human-centered, technology-powered approach to caring for people at every stage of life.
Any general advice posted on our blog, website, or app is for informational purposes only and is not intended to replace or substitute for any medical or other advice. 1Life Healthcare, Inc. and the One Medical entities make no representations or warranties and expressly disclaim any and all liability concerning any treatment, action by, or effect on any person following the general information offered or provided within or through the blog, website, or app. If you have specific concerns or a situation arises in which you require medical advice, you should consult with an appropriately trained and qualified medical services provider.