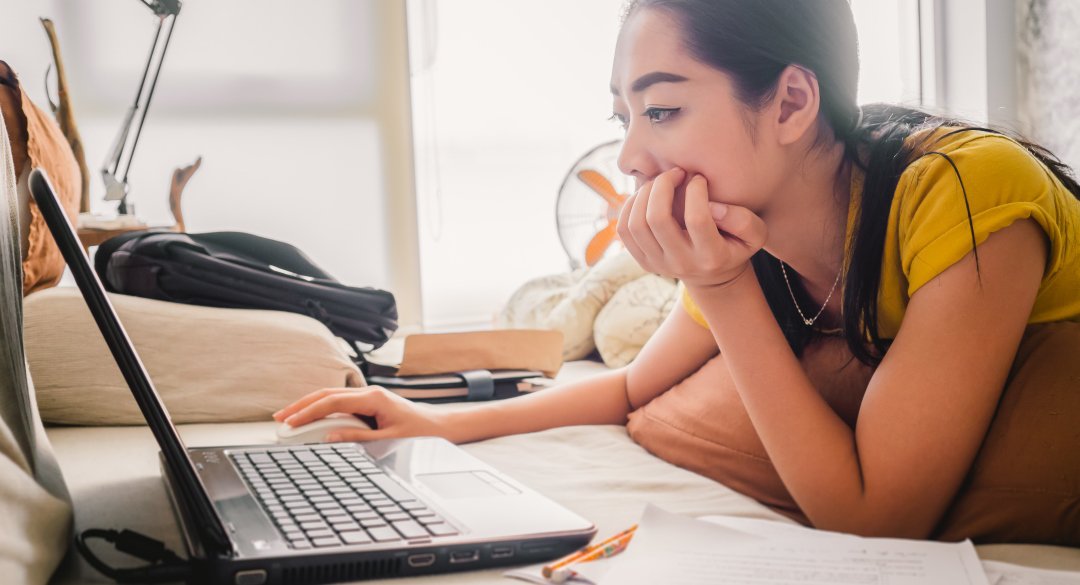 If you've been watching the news recently, you may have seen a number of stories about the mumps. According to the The Centers for Disease Control and Prevention (CDC), the United States is being hit with the most cases of mumps it has seen in a decade.
The most recent outbreak making headlines is at the State University of New York at New Paltz, where the number of confirmed mumps cases has risen to 63 amid what has become the worst outbreak of the highly contagious illness in New York state since 2010.
This summer, an outbreak of mumps affecting people in their 20's occurred in a town on Long Island; this outbreak followed on the heels of an outbreak at Harvard University over the winter, and there have been sporadic outbreaks on various college campuses almost every year. There was also a well-publicized outbreak among National Hockey League players in 2014.
The CDC reports that every year there are between a few hundred and several thousand cases reported in the US, but the total number of cases is almost certainly higher than the number reported.
And here is perhaps the most surprising part: In all of these situations, the vast majority of those affected had been vaccinated. So it is worth asking:
Is the vaccine worthless?
Although most cases of mumps have occurred in vaccinated individuals, the vaccine is very far from worthless, having reduced the number of cases from nearly 200,000 per year in the pre-vaccination era to what we see today. However, of the three components of the MMR vaccine, mumps immunity is most likely to wane. As many as 20 percent of immunized people will have evidence of diminished immunity 10-15 years after vaccination and are therefore susceptible to infection. Fortunately, they retain partial immunity and the disease tends to be less severe.
When to Suspect Mumps: After infection, it takes an average of 14-18 days for symptoms to appear. The most common and characteristic symptom is swelling of one or both parotid glands. Other salivary glands can also be affected. Patients will also typically experience a low-grade fever, headache, myalgias, malaise and anorexia. The major complication in males is a painful inflammation of the testes (orchitis). It occurs in more than one-third of males post-puberty.
How to Test For Mumps: Your healthcare provider can obtain a swab of your cheek, and this sample can be tested for infection either by culturing the virus or testing for the presence of viral antigens. The blood specimen can be tested for antibodies directed against the mump virus.
What To Do If You Are Found to Have Mumps: The disease is very contagious and can easily spread to anyone within 3-6 feet by contact or inhalation. Patients with mumps are contagious for 1-2 days before symptoms set in, so isolation once symptoms begin is only partially effective. Nevertheless, isolation is the key to limiting spread of the disease, and patients should stay home for five days after symptoms begin. Close contacts, even if they have already received their two doses of MMR vaccine, should consider getting a booster injection although it may only offer partial protection. There is no specific treatment for the disease.
The One Medical blog is published by One Medical, a national, modern primary care practice pairing 24/7 virtual care services with inviting and convenient in-person care at over 100 locations across the U.S. One Medical is on a mission to transform health care for all through a human-centered, technology-powered approach to caring for people at every stage of life.
Any general advice posted on our blog, website, or app is for informational purposes only and is not intended to replace or substitute for any medical or other advice. 1Life Healthcare, Inc. and the One Medical entities make no representations or warranties and expressly disclaim any and all liability concerning any treatment, action by, or effect on any person following the general information offered or provided within or through the blog, website, or app. If you have specific concerns or a situation arises in which you require medical advice, you should consult with an appropriately trained and qualified medical services provider.