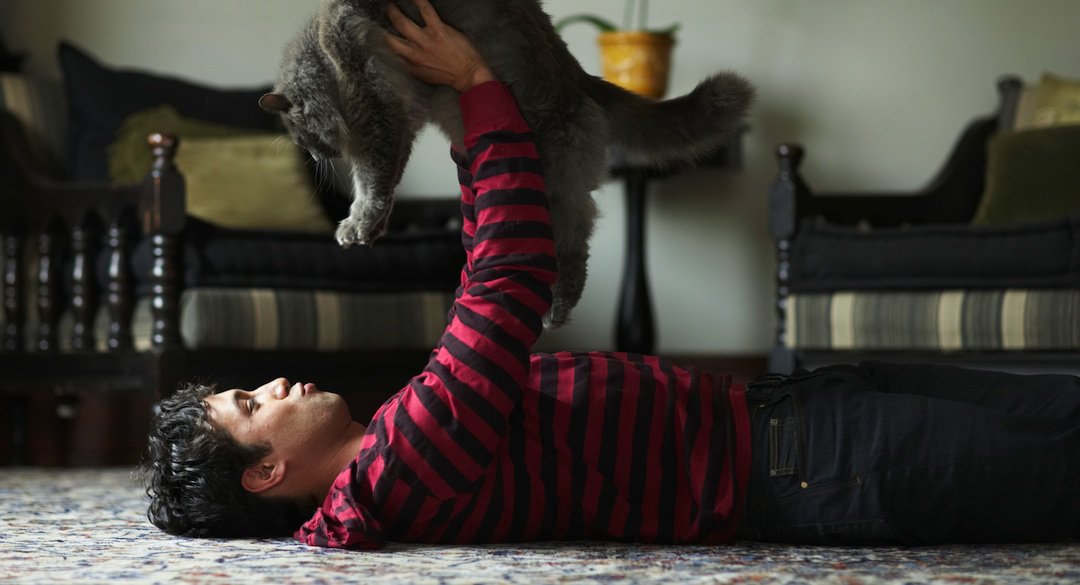 The winter holiday season is a time of year when people celebrate and create community with friends and loved ones. For some however, this time of year can make them feel more lonely, especially if they're single or they've recently lost a loved one. And while it's no surprise that loneliness can increase the risk for depression and other mental health issues, research shows that too much social isolation can actually impact your physical health as well.
But there's a silver lining: loneliness and all of the negative health impacts that come with it are completely preventable. With just a few easy tips and techniques, you can cultivate feelings of love and purpose throughout the holiday season and beyond.
Don't miss 5 reasons gratitude is good for you
Who is lonely?
Although everyone experiences feelings of seclusion from time to time, a surprisingly large portion of the population experiences pervasive loneliness, and the numbers appear to be rising. In a 2010 study by the American Association of Retired Persons, 35 percent of adults claimed to be chronically lonely, compared to just 20 percent in a similar study conducted 10 years prior. An article on the report describes chronic loneliness as an "ever-present, self-perpetuating condition that pushes people away from the relationships that sustain us and make us happy."
Don't miss 11 ways you can feel happier now
And while social media seemingly keeps us connected to others at all times, it can actually make matters worse. A 2013 study of Facebook users found that the amount of time spent on the social network was inversely related to how happy participants felt throughout the day. Another study indicated that lonely people could develop compulsive internet habits, leading to negative outcomes in their personal and professional lives. The reason behind the counterintuitive effects of social media is perception. According to one academic article, "Being alone does not essentially make a person lonely. It is the perception of being alone which makes the person lonely." Outlook matters, so no matter how many Instagram followers or Facebook friends a person has, he or she can still be lonely (if not more lonely) in the absence of authentic, real-life connections.
What are the dangers associated with loneliness?
Research has shown that loneliness profoundly impacts physical health in a variety of ways. One study even showed that the increased mortality risk of social isolation is comparable to that of smoking, and that loneliness is about twice as dangerous as obesity.
According to research, the specific physical risks of loneliness range from psychological problems to cardiovascular disease in people of all ages. One study of undergraduate students found that loneliness could lead to physical changes that increase the risk of high blood pressure as well as sleep dysfunction. In another study of over 1,000 26-year-old participants who had been followed since birth, researchers found that early experiences of chronic isolation, rejection, or feelings of loneliness could have long-term cardiovascular health risks in young adulthood. And loneliness has also been associated with an increase in the frequency of headaches in young adult men. People who feel lonely tend to experience more nighttime sleep disruptions than those who don't, and feeling excluded can even trigger activity in some of the same regions of the brain that register physical pain.
As we age, the cumulative effects of loneliness become more pronounced. A 2012 study of nearly 2,200 older adults found that participants who reported feeling lonely—regardless of the number of friends and family surrounding them—were more likely to experience dementia than those who didn't. An increased risk of Alzheimer's disease has also been tied to social isolation. Another study of almost 45,000 people ages 45 and up who either had heart disease or didn't found that those living alone were more likely to die from heart attacks, strokes, or other complications over a four-year period than those living with family, friends, or in another communal setting. Social isolation has also been shown to impair immune function and boost inflammation, which can lead to arthritis, type 2 diabetes, and heart disease.
Long-term, feelings of loneliness can lead to higher rates of heart disease independent of other lifestyle choices. Loneliness predicted all-cause mortality during a 29-month follow-up after controlling for age, sex, chronic diseases, alcohol use, smoking, self-rated health, and functional limitations.
How do I counteract loneliness?
Social isolation doesn't have to be an inevitable consequence after moving to a new place or living alone. There are plenty of ways to cultivate relationships that can buffer against the risks of loneliness and foster mental, emotional, and physical health.
Focus on quality over quantity: In order to be socially satisfied, you just need a few people to depend on and who can depend on you. Identify your close circle of friends and reach out to them often.
Volunteer: Volunteering can bring about benefits of altruism, which can lead to greater happiness, gratitude, and life satisfaction. Find an organization that resonates with you and learn about its volunteer opportunities.
Get a pet: Aside from evidence suggesting that owning a pet can alleviate loneliness, there is also a long list of health benefits associated with spending time with animals, including improved mood, lower blood pressure, and decreased stress. Owning a pet can also lead to more exercise and social interaction, thanks to the opportunity to bond with other pet owners.
Use psychological strategies: Research has shown that the lonelier you are, the more depressed you feel, and vice versa. Cognitive behavioral therapy can help change ingrained thought patterns and behaviors to prevent loneliness. Find a therapist you trust and learn techniques to re-train your brain.
The One Medical blog is published by One Medical, a national, modern primary care practice pairing 24/7 virtual care services with inviting and convenient in-person care at over 100 locations across the U.S. One Medical is on a mission to transform health care for all through a human-centered, technology-powered approach to caring for people at every stage of life.
Any general advice posted on our blog, website, or app is for informational purposes only and is not intended to replace or substitute for any medical or other advice. 1Life Healthcare, Inc. and the One Medical entities make no representations or warranties and expressly disclaim any and all liability concerning any treatment, action by, or effect on any person following the general information offered or provided within or through the blog, website, or app. If you have specific concerns or a situation arises in which you require medical advice, you should consult with an appropriately trained and qualified medical services provider.