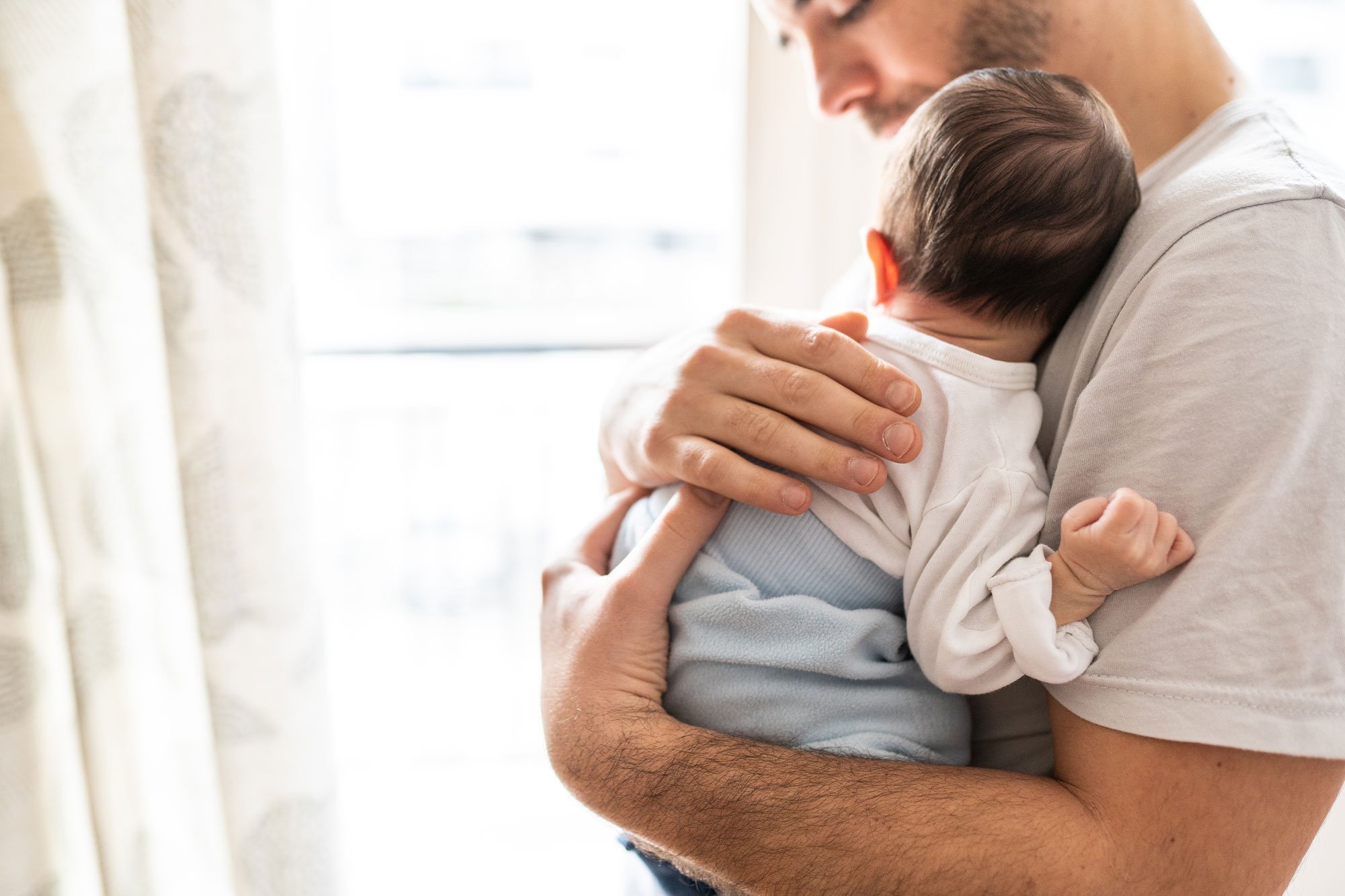 Spitting up, or regurgitating, milk is a common occurrence for infants. More than 60 percent of healthy infants will spit up from time to time. The medical term for spit-up is gastroesophageal reflux (GER), which simply means the back-flow of stomach contents into the esophagus. Given the frequency, GER is considered a normal event in infancy and GER usually resolves itself by 12 months of age.
How do I know if my baby's reflux is irregular?
Uncommonly, infant GER can cause troublesome symptoms, known as gastroesophageal reflux disease (GERD). Infants with GERD may vomit frequently, refuse to eat, or may not gain weight as expected. Irritability during and after feeding can occur. Babies may also experience respiratory symptoms such as coughing or arching their back after feeding due to pain.
How can I treat my baby's GERD?
GERD can often be controlled through feeding and positioning changes during and after feeding. In more severe cases, medicine may be prescribed to treat GERD. These drugs work by decreasing stomach acid production to reduce the discomfort GERD causes baby.
Ranitidine, also sold as the brand-name medication Zantac(R), is a H-2 (Histamine-2) blockers. This medication is approved for use in infants as young as four weeks old to treat GERD and may be recommended by your child's PCP. Ranitidine in liquid form has been used safely and effectively in infants for more than 30 years.
Is Ranitidine always safe to use?
Ranitidine has been in the news recently due to concerns about its safety. The Food and Drug Administration (FDA) found low levels of an impurity known as NDMA in samples of ranitidine tablets. NDMA is an environmental contaminant that can be found in water and foods, including meats, dairy products, and vegetables. Although NDMA may cause harm in large amounts, the FDA says the levels of NDMA found in preliminary tests barely exceed amounts found in common foods. Grilled and smoked meats have similar NDMA levels, and current studies show that the NDMA is not being formed when exposed to stomach acid.
As a result of these findings, FDA has issued a voluntary recall of certain over-the-counter ranitidine tablets and is currently conducting tests of liquid ranitidine and other related medications for the presence of NDMA. Results of this testing are not yet known, but the FDA plans to provide updates as new information is received. According to Jacqueline Jossen, MD, assistant professor of pediatric gastroenterology at Kravis Children's Hospital, Mount Sinai School of Medicine in New York, "Parents should know that we as providers and our professional organizations are maintaining contact with the FDA and will keep patients updated with their reports. I am encouraging parents to remain calm at this point as there are still more questions than answers (about NDMA in ranitidine)".
If your child is taking ranitidine or another GERD medication, talk to your child's One Medical primary care provider or pediatric gastroenterologist about the benefits and risks before discontinuing the medication. Your child's provider may recommend a different medication for GERD or may suggest trying to control GERD symptoms using other, non-medicinal treatments.
The One Medical blog is published by One Medical, a national, modern primary care practice pairing 24/7 virtual care services with inviting and convenient in-person care at over 100 locations across the U.S. One Medical is on a mission to transform health care for all through a human-centered, technology-powered approach to caring for people at every stage of life.
Any general advice posted on our blog, website, or app is for informational purposes only and is not intended to replace or substitute for any medical or other advice. 1Life Healthcare, Inc. and the One Medical entities make no representations or warranties and expressly disclaim any and all liability concerning any treatment, action by, or effect on any person following the general information offered or provided within or through the blog, website, or app. If you have specific concerns or a situation arises in which you require medical advice, you should consult with an appropriately trained and qualified medical services provider.