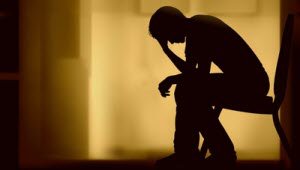 As the media has helped to reduce the stigma surrounding mental illness, seeking the advice of a therapist has become increasingly popular. In turn, more people who are otherwise emotionally well but are struggling with a difficult decision, or are feeling stuck in a relationship or job, are looking to a professional for help.  With this new population of consumers comes new parameters for therapy.
Therapy used to be solely an open-ended self-exploration that involved digging up the past to piece together who the person had become. Although some patients are still interested in this type of long-term introspection, others want advice regarding a specific problem or decision. This latter group enters therapy seeking the tools to help them overcome their obstacles and return to their lives in a relatively timely manner.
So how long should you be in therapy? The short answer is: as long as you need and want to be. There are no cut-and-dried answers when it comes to a timeframe, although your reasons and goals for therapy may help inform your decision. Here are some guidelines to help you determine what type of therapy is appropriate for you.
Why pursue long-term, open-ended therapy?
There are a few reasons why people seek open-ended therapy. Long-term therapy may be helpful for people who:
Are interested  in psychoanalytic introspection
Have been diagnosed with a severe mental illness, such as schizophrenia or bipolar disorder
Have been diagnosed with a personality disorder, such as borderline, paranoid, or schizoaffective personality disorder, and are under the care of a physician who is well versed in psychopharmaceuticals
Note: Long-term therapy on its own can't solve severe mental illness issues, but it may be helpful in conjunction with a pharmaceutical treatment plan for patients who are under the supervision of a physician.
Long-term therapy has a number of well-established benefits. A few of these include:
Assisting patients in working through deeply rooted issues that stem back to childhood
Encouraging patients to gain insight into feelings of discontent, anger, and unhappiness
Enabling patients to engage in self-discovery, which can improve their relationships and lives as a whole
Why pursue short-term, goal-oriented therapy?
Because short-term therapy tends to be structured and focused on the patient making progress on a specific goal or goals, some people find it more helpful than long-term therapy. Short-term therapy may be beneficial for people who:
Are experiencing relatively recent symptoms of depression or anxiety
Are having relationship problems or have just ended a relationship
Are feeling stuck in a job or were just laid off
Need help coping with a medical issue
Here are a few benefits of short-term therapy. In general, patients:
Work actively toward the solution between sessions, enabling them to measure progress
Learn useful coping skills
Feel resolved at the end of therapy
Spend less time and money on therapy
Therapists have their own opinions about which type of therapy is the most beneficial and why. The New York Times recently published an opinion piece called "In Therapy Forever? Enough Already" by Jonathan Alpert, a psychotherapist and author who is a vocal proponent of short-term therapy. Alpert, who applies a cognitive behavioral approach to his practice, believes that the benefits of short term therapy–led by a therapist who advises the patient than redirecting questions back to him or her–far outweigh the benefits of long-term traditional therapy. In a retort entitled "Jonathan Alpert's Mis-Statements, And Possible Misconduct," Forbes.com columnist Todd Essig, a PhD psychologist, wrote about the benefits of a psychoanalytical approach.
But both of these reports miss an important mark: Instead of arguing over which method is more productive, it's probably best for you to make an informed decision about the type and timeframe of therapy you want to pursue. By identifying your issues and goals, it should become apparent whether short-term or long-term therapy will be the right fit.
The One Medical blog is published by One Medical, a national, modern primary care practice pairing 24/7 virtual care services with inviting and convenient in-person care at over 100 locations across the U.S. One Medical is on a mission to transform health care for all through a human-centered, technology-powered approach to caring for people at every stage of life.
Any general advice posted on our blog, website, or app is for informational purposes only and is not intended to replace or substitute for any medical or other advice. 1Life Healthcare, Inc. and the One Medical entities make no representations or warranties and expressly disclaim any and all liability concerning any treatment, action by, or effect on any person following the general information offered or provided within or through the blog, website, or app. If you have specific concerns or a situation arises in which you require medical advice, you should consult with an appropriately trained and qualified medical services provider.