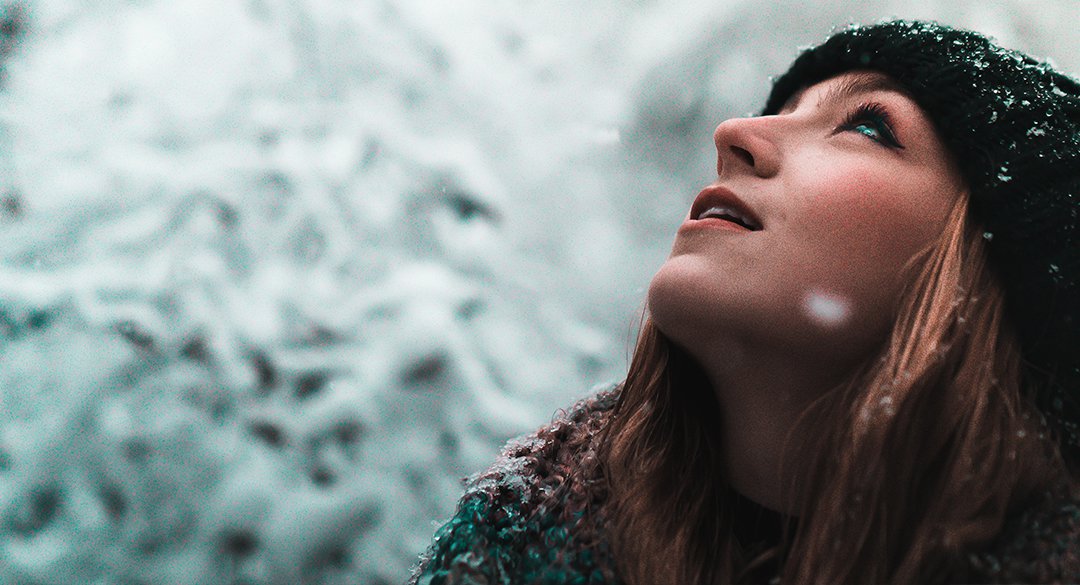 Updated December 3, 2021.
The holiday season can truly be the most wonderful time of the year. Who doesn't love indulging on the season's best foods and checking out neighborhoods decked out in lights? But between social obligations, shopping, and celebratory meals, it can also be stressful. The good news, though, is that sneaking some stress relief into your busy schedule can be easier than you thought. Here are a few ways you can approach it.
1. Get some exercise
Sometimes, the last thing you want to do after days of family and friend gatherings filled with rich foods is hit the gym. But it's a great way to both stay in shape and manage your stress during the holidays.
Travel can complicate things, but as a runner, I always make sure to throw my running shoes and some workout clothes in my bag so I can sneak in a workout anywhere. If you're more of an indoor workout person, check out programs like ClassPass or ask your gym if they have reciprocal membership programs in the area you're visiting.
2. Get outside
If you're feeling a little overstimulated by the hustle and bustle of the holiday season, you may want to pull on your winter coat and head outside. Studies have shown that spending time in nature can reduce your cortisol — otherwise known as the stress hormone — levels. Even if you aren't a huge fan of spending time outside, you can reap some of the benefits. Just looking at photos of nature has been found to have some benefits.
3. Take some time for yourself — and don't be afraid to say no
The holidays are all about being with loved ones, so it can be easy to overlook yourself in all the hubbub. But if you're feeling stressed, don't be afraid to call a timeout and spend some time on self care. Maybe your self care is taking a bubble bath, scheduling a massage, heading to the gym, or indulging in some retail therapy — whatever it is, enjoy the moment and let yourself feel refreshed.
4. It's okay to ask for help
We all need a little help sometimes, and the holidays are a time for lending a hand. If you're experiencing financial hardships, there are a number of organizations (like Toys for Tots or the Salvation Army) that can make sure you're able to have a happy holiday. You can also take a creative approach — get your friends and family together for an activity or volunteer event in lieu of exchanging gifts.
The holidays can also be a challenging time for people struggling with mental health conditions. If you're feeling lonely, volunteering can be a great way to do some good while making new social connections. If you find yourself feeling constantly down, hopeless, or anxious, it might be time to talk to your primary care provider or a mental health professional. Give us a call and we can help.
5. Practice mindfulness
Instead of getting caught up in everything you need to check off your list, take a few moments to focus on what you're doing right now. What is mindfulness, exactly? According to dictionary.com, it's "the state or quality of being mindful or aware of something." In practice, it's simply taking time to focus your attention on the present — the smells, sounds, sights, and feelings around you.
Multiple studies have shown that mindfulness meditation can help with stress and anxiety. Fortunately, it's easy to incorporate into your daily life. Check out One Medical provider Susan Owen's tips for being mindful during the holidays to get started.
No matter where the holiday season takes you, make sure you bring a stress-relief strategy along. And if you still have questions about how to manage your stress, we're here to help anytime. Schedule an appointment or contact us through the One Medical mobile app.
The One Medical blog is published by One Medical, a national, modern primary care practice pairing 24/7 virtual care services with inviting and convenient in-person care at over 100 locations across the U.S. One Medical is on a mission to transform health care for all through a human-centered, technology-powered approach to caring for people at every stage of life.
Any general advice posted on our blog, website, or app is for informational purposes only and is not intended to replace or substitute for any medical or other advice. 1Life Healthcare, Inc. and the One Medical entities make no representations or warranties and expressly disclaim any and all liability concerning any treatment, action by, or effect on any person following the general information offered or provided within or through the blog, website, or app. If you have specific concerns or a situation arises in which you require medical advice, you should consult with an appropriately trained and qualified medical services provider.