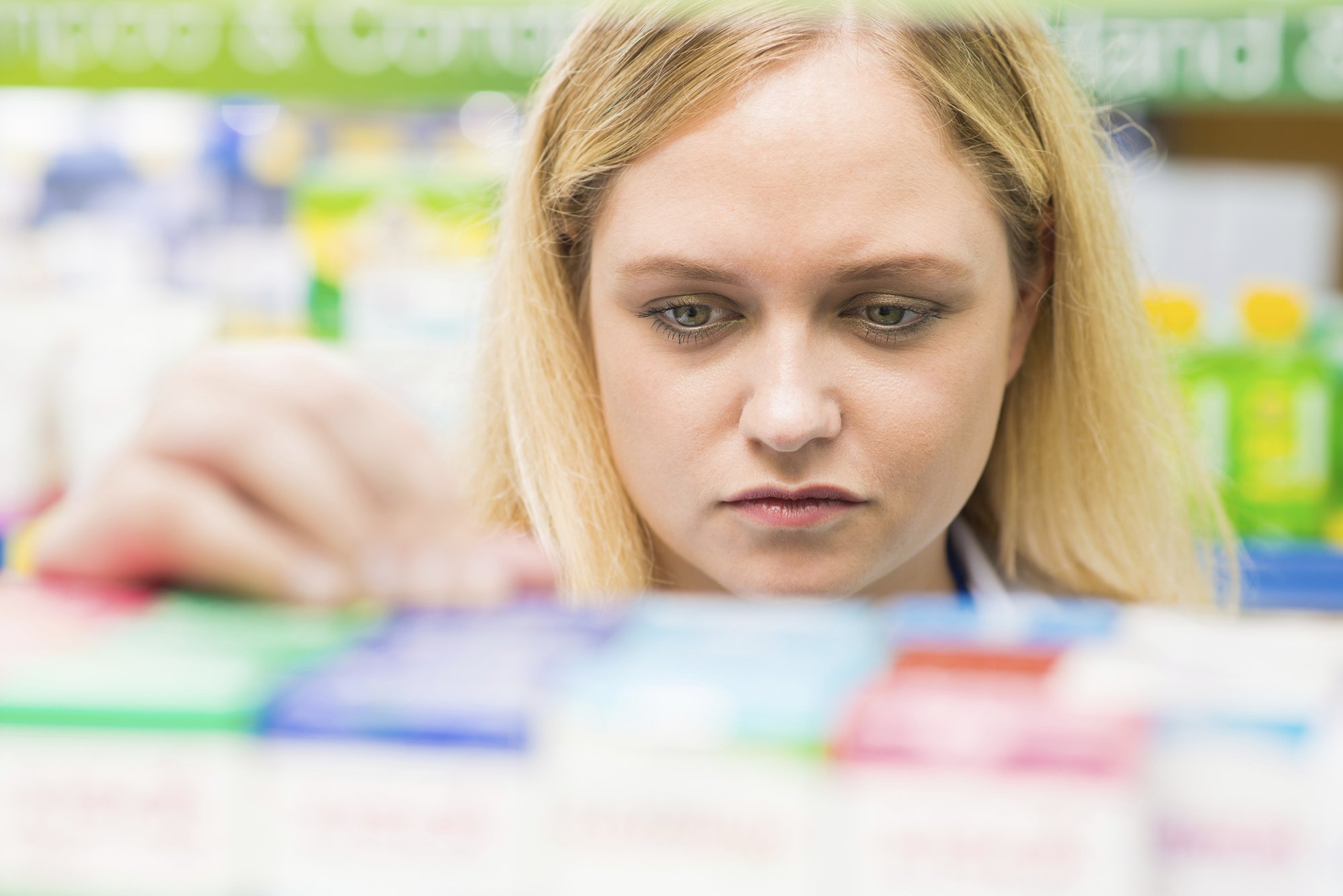 It's easy to be overwhelmed in the cold and flu aisle. You're not feeling your best, and you're standing face-to-face with hundreds of different products, all with very similar claims to relieve your symptoms fast.
How do you know what works best — and what's a waste of money?
We polled more than 100 One Medical doctors, nurses, and physician assistants to find out what they recommend most often — and use themselves — when they come down with an upper-respiratory infection like bronchitis, the flu or congested sinuses. Here's their bottom line:
Our Top 5 Over-The-Counter Cold & Flu Remedies
1. NeilMed Sinus Rinse
It might come as a surprise to find that the No. 1 cold and flu choice for healthcare providers isn't a medication at all — it's a shower for your sinuses. For congestion and sinus pressure, our providers recommend nasal irrigation twice a day with warm saltwater until your symptoms improve. One of the easiest ways to do this is with a neti pot.
2. Steroid nasal spray (Flonase, Nasacort)
Doctors prescribe steroid nasal spray for everyday use to keep seasonal allergies at bay, but it's also a great option to treat congestion from colds and sinus infections. It calms inflammation in your nasal passages and makes it easier to clear mucus, and these sprays no longer require a prescription.
3. NSAIDs for pain and fever (ibuprofen, naproxen)
Headache? Sinus pain? Low-grade fever? Non-steroidal anti-inflammatory drugs (NSAIDs) are your best bet to alleviate pain and fever from a cold or flu virus. Acetaminophen (Tylenol) is another option for pain and fever, but it doesn't help with any inflammation in your upper respiratory tract. (Careful, though — taking NSAIDs can raise your risk of heart attack and stroke if you take them for weeks or more, so use the lowest possible dose for the shortest possible time.) Always take them with food to avoid upset stomach.
4. Pseudoephedrine
Don't you love that moment during a cold when your sinuses finally open up and you can breathe through your nose for the first time in days? The decongestant pseudoephedrine is usually behind that small miracle. Don't waste your time on the decongestants in the cold and flu aisle; go directly to the pharmacy counter and flash your ID for this one.
5. Steam inhalation
Another drug-free option: Boil one inch of water in a pot, remove the pot from the stove, add five drops of eucalyptus oil if you like, and inhale slowly for a few minutes with a towel over your head to trap the steam. Do this as often as you want but at least twice a day until your congestion improves.
 
The Most Effective Cold & Cough Medicine Combo
According to the experts at the American College of Chest Physicians, the best combination of over-the-counter cold meds is:
Pseudoephedrine, the strongest decongestant
A first-generation antihistamine, such as brompheniramine or doxylamine
Naproxen, the generic ingredient in Aleve
These medicines work together to reduce congestion, pain, and inflammation in your nasal passages. Also, the decongestant and antihistamine reduce post nasal drip, which lessens the irritation in your throat that's a primary cause of that cough that can drag on for weeks after a cold. This actually works better at preventing cough than cough suppressants like dextromethorphan. Make sure you get a first-generation antihistamine, not one of the newer, non-sedating types like Claritin or Allegra.
Last place in our poll: Phenylephrine
Ever since regulations cracked down on access to pseudoephedrine (the original ingredient in Sudafed) because people were using it to make illegal drugs, phenylephrine took its place as the most commonly-used decongestant in combination cold and flu products like DayQuil and Tylenol Cold. Problem is, our providers have found it doesn't work very well. In fact, phenylephrine came in dead last with only one vote in our provider poll, which included two dozen cold and flu remedies and over 500 votes.
It takes an extra minute to show your ID at the pharmacy counter to get real-deal pseudoephedrine, but your sinuses will thank you.
The One Medical blog is published by One Medical, a national, modern primary care practice pairing 24/7 virtual care services with inviting and convenient in-person care at over 100 locations across the U.S. One Medical is on a mission to transform health care for all through a human-centered, technology-powered approach to caring for people at every stage of life.
Any general advice posted on our blog, website, or app is for informational purposes only and is not intended to replace or substitute for any medical or other advice. 1Life Healthcare, Inc. and the One Medical entities make no representations or warranties and expressly disclaim any and all liability concerning any treatment, action by, or effect on any person following the general information offered or provided within or through the blog, website, or app. If you have specific concerns or a situation arises in which you require medical advice, you should consult with an appropriately trained and qualified medical services provider.