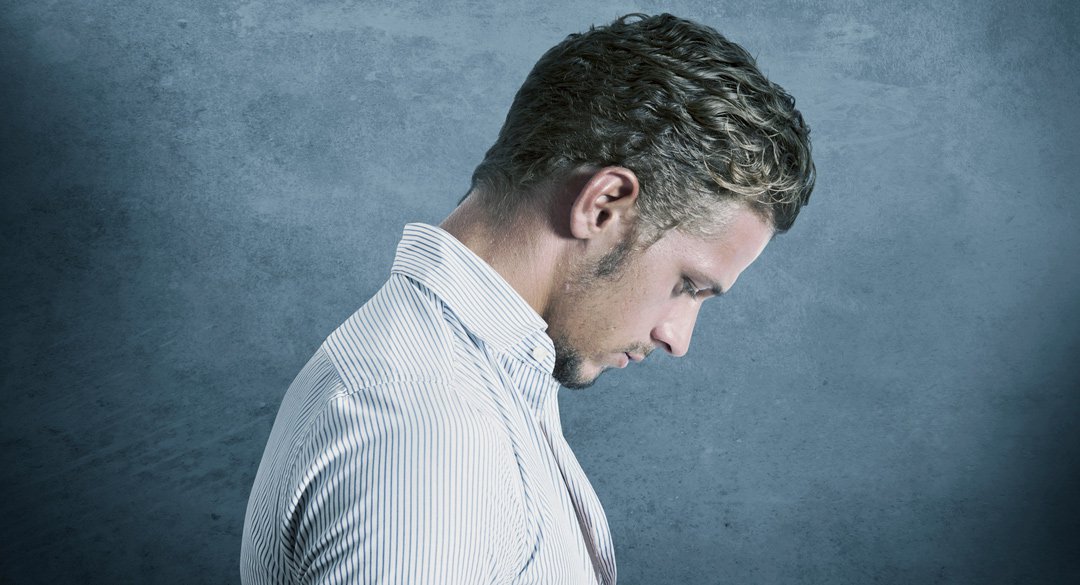 Depression is one of the most common mental disorders in the US. Here's what you need to know about understanding this disease, both in others and in yourself.
The Facts About Depression
Fatigue, weight fluctuations, sleeplessness, and lack of focus are some of the common symptoms of severe depression. And while there's no set delineation, there are some different trends between how depression manifests in men versus women. Women are more often treated for depression than men because men's symptoms can be more difficult to recognize. Men may go longer without being diagnosed or treated because they are more likely to view their depression as weakness or failure and attempt to numb their feelings with distractions such as watching TV, working excessively, or engaging in risky behaviors such as abusing alcohol and/or drugs, engaging in unsafe sex, pursuing dangerous sports, or driving recklessly. While some women engage in risky behavior to cope with depression, they tend more toward ruminating or negative self talk patterns that further increase their depressive symptoms.
Dealing with depression can make someone feel hopeless. According to the American Foundation of Suicide Prevention, those with a history of depression, bipolar disorder, family history of suicide, and substance dependence are at a higher risk of attempting suicide. Environmental risk factors include overwhelming situations, such as losing a loved one, unemployment, or financial problems. When suicidal thoughts surface they are almost always temporary—they are generally triggered by problems that can be treated.
According to the National Institute for Mental Health, more than 90 percent of people who commit suicide have previously struggled with substance abuse and/or mental health issues including depression, while 50 to 75 percent tell someone about their intention to commit suicide.
Recognizing Suicidal Thoughts in Others
Below are possible signs that a friend or family member is experiencing suicidal thoughts:
A pattern of substance abuse issues.
Signs of depression: Sleep changes, weight changes, apathy, loss of interest in activities, withdrawal from friends and family, irritability, or sadness.
Expressions of hopelessness: "Things will never get better," "What's the point?"
Getting affairs in order: Creating a will, giving away person property, and settling personal conflicts.
Sudden calmness and acceptance.
Helping Someone Who is Depressed or Suicidal
The good news is 80 percent of people who seek help for depression are treated successfully. If you suspect a loved one is experiencing suicidal thoughts, the best thing to do is confront them and offer hope and support.
Help them get immediate professional help—call one of the helplines below for guidance.
Provide a safety plan to avoid alcohol and drugs, identify and help avoid triggers, and provide contact numbers.
Continue to be supportive and make yourself available to them.
Dealing with Your Suicidal Thoughts
When suicide feels like the only option, ask for help. Others can help with options, support, and perspective.
Reach out. You don't need to be embarrassed or alone. Call a friend, family member, or even 911 for help.
Check yourself into an emergency room.
Call your local crisis hotline or the National Suicide Hotline.
Avoid drugs and alcohol.
Important Resources
The One Medical blog is published by One Medical, a national, modern primary care practice pairing 24/7 virtual care services with inviting and convenient in-person care at over 100 locations across the U.S. One Medical is on a mission to transform health care for all through a human-centered, technology-powered approach to caring for people at every stage of life.
Any general advice posted on our blog, website, or app is for informational purposes only and is not intended to replace or substitute for any medical or other advice. 1Life Healthcare, Inc. and the One Medical entities make no representations or warranties and expressly disclaim any and all liability concerning any treatment, action by, or effect on any person following the general information offered or provided within or through the blog, website, or app. If you have specific concerns or a situation arises in which you require medical advice, you should consult with an appropriately trained and qualified medical services provider.