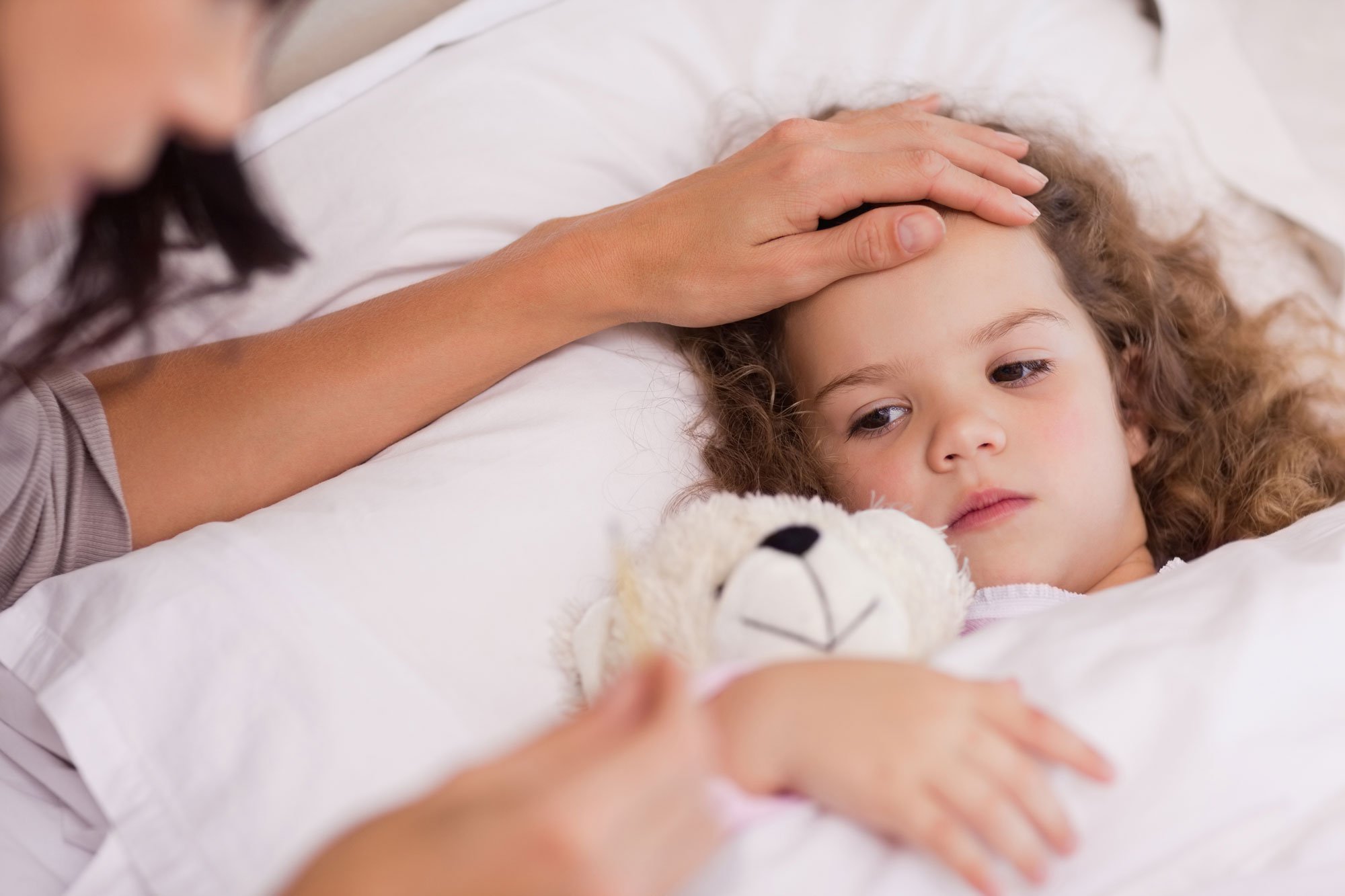 Lack of appetite? More fussy than usual? These could be signs of a fever for babies and children. While a spike in temperature can be concerning for little ones, there are only a few scenarios where you need to take urgent actions. Find out how you can help your child feel like their playful selves again with these insightful tips.
What is a fever?
A fever is when you have a high body temperature. It is your body's way of fighting off infection, but when too high, can cause more harm than good. In children and adults, a fever is defined as a body temperature above 100.4 degrees Fahrenheit when taken rectally. Other types of thermometers can be more convenient but are less accurate, so rectal temperatures are still the gold standard in children under 4 years. For older children, temporal thermometers are fine and a lot more convenient.
What might cause a fever?
Fevers are very common in babies and children. Most of the time, this is part of the body's mechanism for fighting off bacteria or viruses. Fevers can be caused by infections, certain medicines, heat stroke, and more. However, the vast majority of the time, fevers in children are brief and do not signify any serious underlying disease.
What are the symptoms of a fever?
Babies and children may feel warm or hot to touch, but this does not always indicate a fever. More often, your first sign of a fever is that your child seems more irritable and fussy than normal. They also may have a decrease in their appetite, sleep more than they usually do, and may or may not be warm to touch. This is your signal to take their temperature and see if they are coming down with something.
How long will a fever last?
Most fevers in children last 1-5 days. If the fever goes on for more than 2-3 days it is a good idea to check in with your child's primary care provider to see if they feel that your child should be evaluated in person.
How can I treat my child's fever at home?
If your baby is less than 3 months old, please call or contact our virtual medical team immediately. Depending on your child's age and severity of symptoms, our virtual team may recommend an urgent evaluation either in our office or advise you to go directly to your local emergency room.
For older babies and children, the goal of treating a fever is to help your child feel more comfortable. Sometimes children are not bothered by a fever, and are able to eat, play and sleep normally. These children do not need medication to treat a fever. If your baby or child is uncomfortable, irritable, or having trouble eating or sleeping due to fever, there are medications that can help. For babies and children over 3 months you can use Tylenol (Acetaminophen). Babies over 6 months and toddlers can use Ibuprofen. The dosing for these medications are weight based and listed on the bottle, but you are welcome to contact our virtual team if you need assistance in calculating the correct dose for your child.. For babies and toddlers under 2, please request a weight-based dosing chart from your child's provider. Treatment with fever medicine typically lowers the temperature by 1-2 degrees. The purpose of these medications is to increase comfort, not necessarily to bring the temperature to normal. It is important to note that children experiencing a fever should never be given aspirin.
In addition to medications, keep your child hydrated by offering plenty of fluids, and dress your child lightly to avoid over bundling. If the fever persists beyond 3 days or is above 104 F, you should contact your child's provider.
How do I know when my child's fever has broken?
Once your child's fever has broken, they should seem more comfortable and more interested in food and drinking water or milk. They may get sweaty at the time the fever breaks.
If your child has a fever and you would like guidance on how to best care for them, please call our virtual medical team or contact your child's provider. Other reasons we recommend contacting us right away for a fever in your child:
Age under 3 months and any temperature over 100.4 rectal, or concern that your baby feels warm
Taking immunosuppressant medications
Rash
Multiple episodes of vomiting or inability to take in enough fluids to keep up with normal urine output
Extreme irritability or sleepiness
Fever over 104 degrees for more than 2-3 days in a row in any age child
Fever of any degree for 5 or more days in a row in any age child
Your child's health is important, and we are here to help you with every sneeze and sniffle. Book an appointment today and we will be happy to help your child get back to their normal and energetic self.
The One Medical blog is published by One Medical, a national, modern primary care practice pairing 24/7 virtual care services with inviting and convenient in-person care at over 100 locations across the U.S. One Medical is on a mission to transform health care for all through a human-centered, technology-powered approach to caring for people at every stage of life.
Any general advice posted on our blog, website, or app is for informational purposes only and is not intended to replace or substitute for any medical or other advice. 1Life Healthcare, Inc. and the One Medical entities make no representations or warranties and expressly disclaim any and all liability concerning any treatment, action by, or effect on any person following the general information offered or provided within or through the blog, website, or app. If you have specific concerns or a situation arises in which you require medical advice, you should consult with an appropriately trained and qualified medical services provider.