Home
Blog
Get Well
Mothers Who Breastfeed Less Likely to Develop Hypertension Later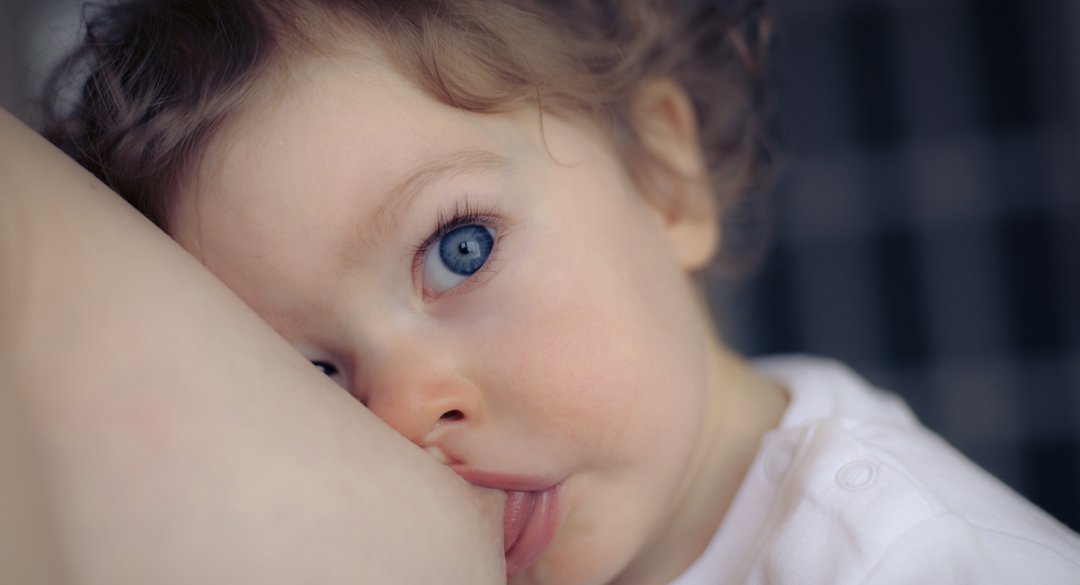 Breastfeeding has many known benefits for both mother and baby. Children who have been breastfed show lower rates of obesity, less disease and infections earlier in life, and a decreased risk of developing high blood pressure and high cholesterol later in life. Mothers who breastfeed are less likely to develop breast, ovarian and uterine cancers; have a decreased risk of osteoporosis; and can lose pregnancy weight more easily than mothers who don't breastfeed.
Study: New Health Benefit for Mothers Who Breastfeed
A new study published in the American Journal of Obstetrics and Gynecology reported yet another benefit of breastfeeding: Mothers who breastfeed show a decreased risk for developing high blood pressure.
The data used in this particular study was taken from one of the largest ongoing studies of healthy people called the 45 and Up Study, taking place in Australia. It is a cohort study of over 250,000 participants that enabled the researchers to look at outcomes for over 74,000 females aged 45 and up. None of these women had been diagnosed with high blood pressure before pregnancy. The results showed that women who breastfed were less likely to develop high blood pressure than both women who had never been pregnant, and women who were pregnant but did not breastfeed. Because neither giving birth without breastfeeding nor each woman's total number of pregnancies was independently associated with a lowered risk of subsequent high blood pressure, breastfeeding alone must be the key factor in this association.
The study's authors additionally found that the length of time that a woman spends breastfeeding directly correlates with a lowered risk for developing high blood pressure. Women in the study between the ages of 45 and 54 who breastfed for 24 months or longer showed the lowest risk of developing high blood pressure.
How It Works
Scientists don't yet know exactly how breastfeeding lowers a woman's risk for developing high blood pressure, but elevated levels of certain hormones may be responsible. In particular, oxytocin, a hormone released during breastfeeding, is thought to play a role, possibly by lowering cortisone levels and decreasing activity in the sympathetic nervous system. However, more investigation is required to understand this link.
What Else You Can Do to Minimize Your Risk
Since high blood pressure is a risk factor for developing cardiovascular disease—one of the leading causes of death for women in the United States—this is certainly good news. The new evidence also supports the World Health Organization's (WHO) recommendation for women to breastfeed exclusively for at least 6 months and to continue breastfeeding, with the addition of solid foods, for 24 months following birth.
But if you aren't able to breastfeed for an extended period of time, or you choose not to, there are many other things you can do to minimize your risk of developing high blood pressure. Eat a balanced diet rich in fruits and vegetables; minimize processed foods, especially those with a lot of salt; get regular cardiovascular exercise; maintain an ideal body weight; minimize your alcohol consumption; and don't smoke.
The One Medical blog is published by One Medical, a national, modern primary care practice pairing 24/7 virtual care services with inviting and convenient in-person care at over 100 locations across the U.S. One Medical is on a mission to transform health care for all through a human-centered, technology-powered approach to caring for people at every stage of life.
Any general advice posted on our blog, website, or app is for informational purposes only and is not intended to replace or substitute for any medical or other advice. 1Life Healthcare, Inc. and the One Medical entities make no representations or warranties and expressly disclaim any and all liability concerning any treatment, action by, or effect on any person following the general information offered or provided within or through the blog, website, or app. If you have specific concerns or a situation arises in which you require medical advice, you should consult with an appropriately trained and qualified medical services provider.