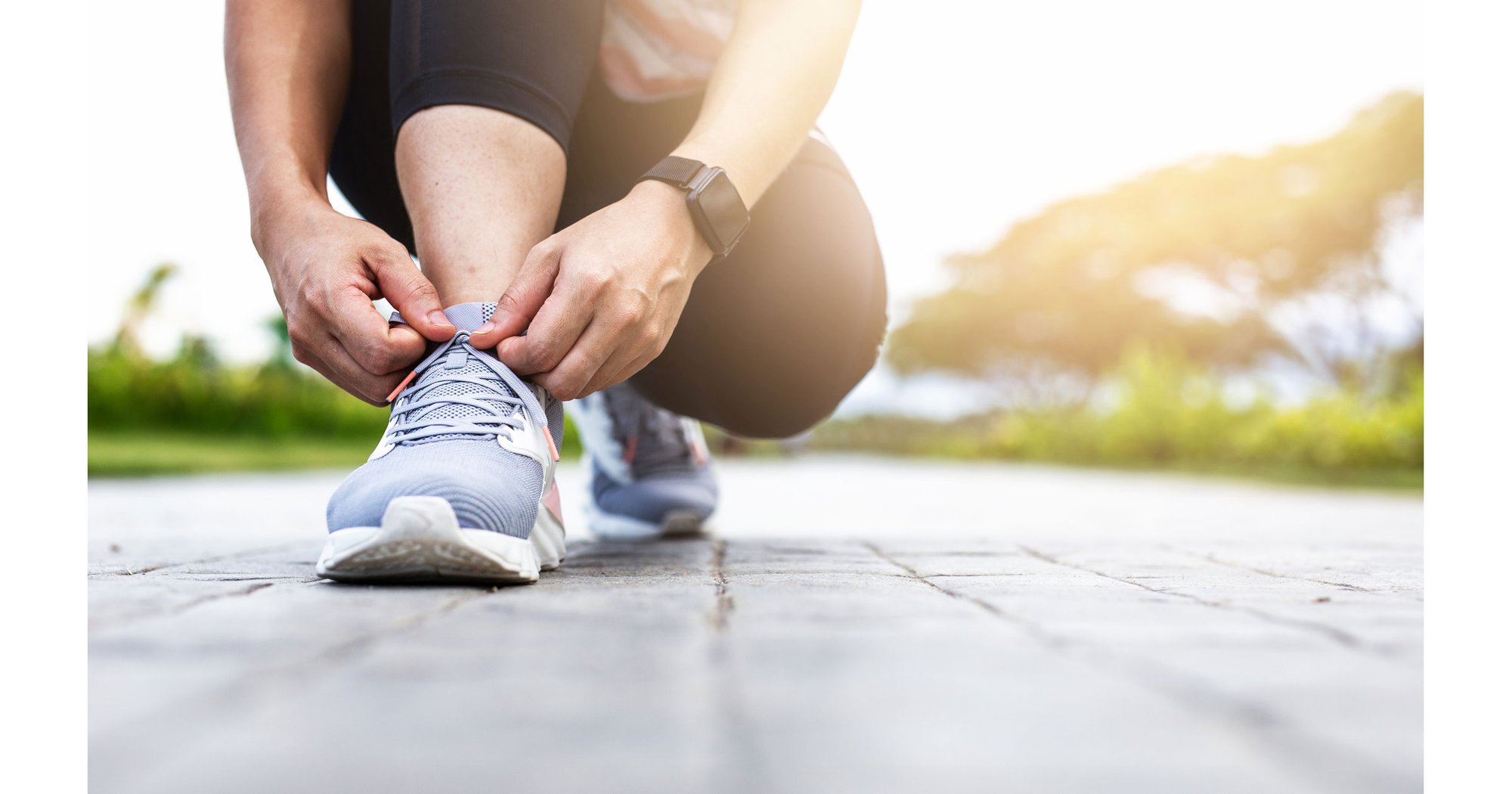 Clinical Editor: Megan Dodson, PA-C
Finding the motivation to exercise can feel tough as it is, and it's even more of a struggle when you throw hot weather into the mix! While the shining sun can beckon you outside for a little vitamin D, the blistering heat can zap your motivation to get outside for a sweaty run or bootcamp class in the park.
And this is even more of a consideration as we're seeing more extreme heat events and global annual temperatures increasing year over year.
Fortunately, there are ways you can adjust your routine to create a safe, comfortable workout when temperatures are soaring. While there are certainly precautions to take, it's important to always pay attention to your body. If you notice that something is off, stop immediately and take a break. Let's take a look at risks of high heat exercise, and how to plan appropriately to prevent any problems.
Risks of exercising in hot weather
Exercise inherently heats you up (it's why you may literally 'feel the burn' when you work out). And, higher temperatures can put a strain on your heart; adding intense cardio into that mix can put your health at risk. You'll also be losing more water due to the extra sweating, so all of this can be a recipe for dehydration, as well as heat-related illness.
Heat stroke and heat exhaustion can be the result of too much strain on the body from heat and physical exertion. Symptoms can include weakness and confusion, muscle cramping, dizziness, headache, nausea, thirst, and profuse sweating.
If you have any chronic conditions, like heart disease, high blood pressure, or diabetes, or take any medications regularly,you should take even more caution, and check with your provider before exercising.
Obviously the goal — when it comes to exercising in the warmer months — is to avoid getting to the point of heat illness. Ahead, we share what you can do to stay safe, cool, and comfortable while sticking to your fitness regime.
How to adapt your fitness routine for the heat
1.Time it
Early mornings and later evenings will be more optimal, depending on where you live, as the hours between 10am and 3pm tend to be the hottest. To be even safer, try exercising before 9am and after 7pm whenever possible. Check the forecast for the day to see when temperatures will peak, and plan your sweat sesh accordingly.
2. Stay Hydrated
Increased water intake is always a good idea when you're exercising, if it's hot out, or both! Consider adding some electrolytes if you're doing an hour or more of outdoor/high heat exercise, but talk with your provider before adding any kind of supplement into your routine.
3. Lower your intensity
Sprinting might not the best choice of exercise when it's 90-plus degrees outside. As mentioned earlier, your body (and heart) are already taxed from the weather and increased temperature, so pushing your cardiovascular system to the max while it's already working hard isn't ideal. Take it easy, don't go too hard — especially not past your normal limits.
Swap a speed run for some yoga on the beach, or skip your HIIT class and do pilates in the park. You can keep it nice and easy with a walk, or find a shady spot to do some slow-and-steady body weight strength training. A breezy bike ride could be great, too.
4. Dress appropriately
What you wear can make a difference when you're working out in the hot summer sun. Here's what to put on before heading outside:
Light clothing made from breathable, sweat-wicking fabric to keep you cool
Consider a hat and sunglasses to keep the sun out of your eyes and off your face
Sweat-proof sunscreen to protect your skin from UVA and UVB (and prevent skin cancer) while you log some extra reps or miles.
5. Take a dip
One of the best hot weather workouts? Swimming. Jump in the pool for some laps or an aquatic fitness class where you can enjoy the beautiful weather without taxing your body. The added benefit is that pool workouts are super low impact and easy on your joints, and can be enjoyed by virtually anyone, at all fitness levels.
6. Take it indoors
Sometimes the risks just aren't worth it, and it's safer (and cooler!) to stick to an indoor workout at home, in the gym, or at a boutique fitness studio. You'll still break a sweat… but maybe reap the benefits of a nice big fan or AC.
Check the heat index (how hot it feels, factoring in both temperature and humidity): if the score is over 90, you'll want to stay inside for your sweat session. For instance, it may be 82º F, but if the humidity is at 85%, your heat index score will be 90.
Have more questions about your fitness routine? Our providers are ready to partner with you to help you achieve your health goals. Book an appointment with a provider through our app today or get 24/7 virtual care on demand.
The One Medical blog is published by One Medical, a national, modern primary care practice pairing 24/7 virtual care services with inviting and convenient in-person care at over 100 locations across the U.S. One Medical is on a mission to transform health care for all through a human-centered, technology-powered approach to caring for people at every stage of life.
Any general advice posted on our blog, website, or app is for informational purposes only and is not intended to replace or substitute for any medical or other advice. 1Life Healthcare, Inc. and the One Medical entities make no representations or warranties and expressly disclaim any and all liability concerning any treatment, action by, or effect on any person following the general information offered or provided within or through the blog, website, or app. If you have specific concerns or a situation arises in which you require medical advice, you should consult with an appropriately trained and qualified medical services provider.