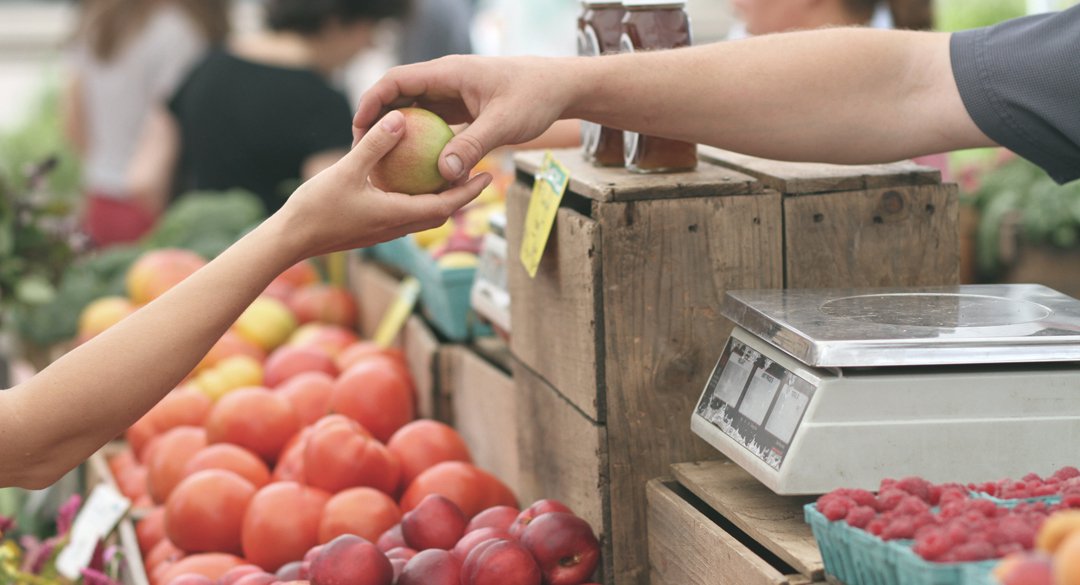 Brendhan needed help kicking his carbohydrate habit. The 50-year-old avid exerciser had a hard time avoiding bread, sugar, and flour, so when he heard his workout buddies discussing a new diet and lifestyle plan, he was intrigued. "I was looking for something to kickstart a renewed attempt at healthier eating, and several friends from my CrossFit gym were doing it, so the timing was perfect," he says.
Anna, on the other hand, was dabbling in a protein-heavy, low-carbohydrate Paleo diet, but wanted something more intense to combat chronic stomachaches and sluggishness. "I felt gross after the holidays and wanted something regimented," she says. "I had been doing Paleo 80/20, and wanted to see if doing it 100 percent of the time would help me feel better."
While they both wanted to get a handle on their eating, Brendhan and Anna opted for different but related programs. Brendhan signed up for The Whole Life Challenge, while Anna committed to the Whole30. Maybe you're familiar with one or both, or maybe the "whole" concept seems confusing. Whatever the case, our guide can help you decide whether one of these plans is right for you.
Whole Foods Diet
What is it?: Though it has nothing to do with the grocery chain, you've probably heard of "whole" foods — foods that have been processed as little as possible and are free from artificial additives. A whole foods diet cuts refined sugars and flours, and emphasizes vegetables, fruits, whole grains, nuts, and legumes. Experts believe the essential vitamins and minerals, fiber, and nutrients in these foods (and the elimination of extra fat, sugar, and preservatives) can help keep you healthy.
An expert's opinion: "Our bodies are meant to eat whole foods, and that's what nourishes us," says Rise nutritionist Raheli Kory. "My clients that are constantly eating protein shakes, convenience 'health' foods, and diet soda are the ones that have the hardest times keeping weight off and feeling satisfied, likely because of the quality of food they're putting in their bodies."
While she doesn't believe in stricts "diets," Kory encourages clients to follow simple rules of thumb when choosing foods. "I find myself educating clients to revert back to their roots. As Michael Pollan says, 'don't eat anything your great-grandmother wouldn't recognize as food.'"
The Whole30 Diet
What is it?: Based on the book, It Starts with Food, the Whole30 is a month-long program that's designed "to put an end to unhealthy cravings and habits, restore a healthy metabolism, heal your digestive tract, and balance your immune system." The program temporarily restricts sugar, grains, dairy, and legumes to allow the body to "heal and recover" from their supposed negative effects. Much like an elimination diet, certain foods are reintroduced after 30 days.
From someone who tried it: "My stomach felt way better and I lost all the holiday weight," Anna says. "You really have to be a hermit though, because you can't eat out anywhere. But you learn to read labels closely — I never realized how many additives were in what I considered healthy food."
An expert's opinion: "The Whole30 is really just an iteration of a modified elimination diet," says Karyn Duggan, a One Medical nutritionist. "Often, that's all that's required to make people feel significantly better, if not better than they've ever felt before."
Kory agrees, but isn't sold on the Whole30 as a one-size-fits-all plan. "Elimination diets are great for a very specific reason — to identify the cause of any digestive issues, allergies, low energy, etc." she says. "However, the Whole30 may not be the perfect plan for everyone because it severely limits options for vegetarians and vegans."
Kory says the diet could help minimize sugar cravings, but expert guidance is key. "It's important to talk to your doctor or work with a dietitian during to ensure it's done properly and appropriately introducing foods back into your diet," she says.
The Whole Life Challenge
What is it?: Described as "an eight-week online, community-building, habit-changing game," The Whole Life Challenge is a $39 program that allows individuals to join a team and earn points for healthy decisions around nutrition, fitness, sleep, and more. Players can choose one of three levels: "kick-start" for those new to health and fitness, "lifestyle" for those seeking a sustainable, long-term program, and "performance" for athletes or anyone who wants a strict plan.
From someone who tried it: "I chose the middle ["lifestyle"] path, which included no flour, sugar, artificial ingredients, or soy-based products," Brendhan says. "After a very difficult initial two to three weeks, I fell into a groove and started noticing how much better I felt: my sleep and gym performance improved, I had more sustained energy, and fewer crashes and cravings."
Although the most difficult part was food temptation while socializing, Brendhan says his results were worth the struggle. "I enjoyed the process so much, I've done two other challenges, and plan on doing a fourth this fall. I'd highly recommend it to anyone looking to make a change in their life."
An expert's opinion: Kory says that The Whole Life Challenge has at least one major strength: liability. "Accountability is one of the most important factors in successfully changing your diet and health habits," she says. "It's human nature to want to succeed and avoid failure; having someone checking in on your progress tends to be one of the strongest motivating factor."
The One Medical blog is published by One Medical, a national, modern primary care practice pairing 24/7 virtual care services with inviting and convenient in-person care at over 100 locations across the U.S. One Medical is on a mission to transform health care for all through a human-centered, technology-powered approach to caring for people at every stage of life.
Any general advice posted on our blog, website, or app is for informational purposes only and is not intended to replace or substitute for any medical or other advice. 1Life Healthcare, Inc. and the One Medical entities make no representations or warranties and expressly disclaim any and all liability concerning any treatment, action by, or effect on any person following the general information offered or provided within or through the blog, website, or app. If you have specific concerns or a situation arises in which you require medical advice, you should consult with an appropriately trained and qualified medical services provider.