Home
Blog
Eat Well
Natural Ways to Treat High Blood Pressure: 4 Diet Game-Changers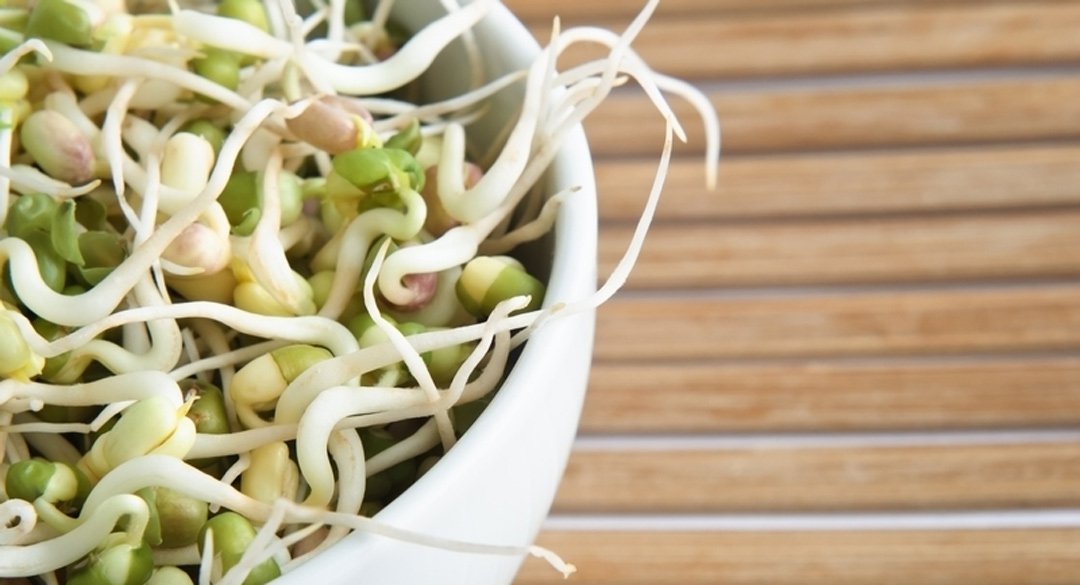 No one clamors to join the hypertension club, but it sure has a lot of members. About a third of Americans have hypertension (defined as blood pressure consistently higher than 140/90), and another 30 percent are pre-hypertensive (persistent blood pressure readings above 120/80). High blood pressure puts you at greater risk for experiencing a heart attack or stroke, and it can damage your kidneys. That's the bad news.
The good news: Hypertension usually can be controlled–and you may not need to take medication to do it. Research shows a variety of lifestyle changes, from altering your diet to engaging in a regular meditation practice, can effectively lower blood pressure.
This is the first in a series of articles that will help you understand which natural blood pressure treatments work–and which ones don't (yet) stand up to clinical scrutiny.
What You Eat Matters
Your diet plays an important role in managing hypertension. In particular, clinical studies show that eating whole foods over processed foods can reduce blood pressure. Changing your eating patterns doesn't have to be daunting. Here are some ways to ease into it.
1. The DASH Diet: Great for Carb Lovers
An acronym for "Dietary Approaches to Stop Hypertension," the DASH diet is possibly the most-studied eating plan in history. Numerous clinical trials have confirmed the effectiveness of DASH in lowering systolic blood pressure by as much as 11 points. (Systolic blood pressure is the "top" number in a blood pressure reading and represents the arterial pressure produced when the heart contracts and sends blood flowing through your system.)
The National Institutes of Health (NIH) offers a great PDF guide to the DASH diet. This eating plan emphasizes eating more servings of fiber-rich carbohydrates (including whole grains, vegetables, and fruits) while eating fewer servings of lean protein, low-fat dairy products, and nuts or seeds.
The original DASH diet plan called for lowering sodium intake to just 1500 milligrams per day, but this recommendation has recently been challenged by new research. Because sodium is important for critical body functions, new guidelines suggest it's better to reduce your consumption to no less than 2300 milligrams per day unless your health care provider tells you otherwise. There is no evidence that reducing your intake below that level offers any additional benefit.
2. The Low-Calorie Diet: Works for Weight Loss
Studies have shown that merely reducing your caloric intake can have a positive effect on blood pressure, reducing the systolic reading by up to six points. Why? Probably because a low-calorie diet can help you lose weight, which is known to lower blood pressure.
Many people consume far more calories than they need, often because they don't know how many calories they require or how many they consume. There are a number of health apps and fitness trackers that help you track your caloric intake as well as other key health metrics, like your activity level and calories burned. But if you're just starting to track your health data and you're not sure which option is right for you, you might want to try a free option like the United States Department of Agriculture's SuperTracker website. It provides free, individualized guidance about how many calories you should eat each day, as well as personal calorie and fitness trackers.
If you choose to go the low-cal route to control hypertension, be sure to avoid fatty, salty processed foods and choose unprocessed whole foods like whole grains and vegetables or it may not benefit your blood pressure.
3. The Mediterranean Diet: For Food and Wine Lovers
You've probably heard of this eating plan, inspired by the dietary habits of people who live along the northern coastal areas of the Mediterranean Sea. The Mediterranean Diet has been shown to reduce blood pressure by a modest two points, but the proven heart health benefits of this eating plan extend beyond hypertension control.
The Mediterranean Diet emphasizes consuming only monounsaturated fats (mainly from olive oil and olives), along with daily helpings of fresh fruits, vegetables, whole grains, and low-fat dairy products. People on the Mediterranean Diet usually eat calorie-dense, high-protein foods only a few times per week, and then it's limited to fish, poultry, and legumes. Red meat is rarely consumed, about once a month.
An integral part of the Mediterranean Diet is the daily consumption of alcohol, chiefly red wine, with meals. Drinking wine may not directly lower your blood pressure, but it's salubrious for the heart (and soul!) when consumed in moderation.
4. The Vegetarian or Vegan Diet: Ideal for Eco-Conscious Eaters
Research, although still inconclusive, suggests a vegetarian or vegan eating plan can reduce hypertension. How? Going veg may help lower your blood pressure because it eliminates factors known to worsen hypertension, such as eating red meat.
If you have ethical or ecological concerns about food production in the US, a vegetarian or vegan diet may help control your blood pressure as well as soothe your conscience. Make sure your diet includes plenty of whole grains, fruits, and vegetables, along with high-quality proteins from plant sources, such as nuts and legumes. Vegetarians may also consume moderate amounts of low-fat dairy products and eggs.
Key Components of an Anti-Hypertension Eating Plan
Let's face it: Changing your eating patterns can be hard. That's why we encourage you to ease into the process by gradually incorporating the following blood pressure-lowering elements into your diet. Before you know it, you'll have created an eating plan you love. And that means you're more likely to sustain it for a lifetime.
Eat more dietary fiber. Think whole grains like whole wheat and brown rice, but also incorporate other high-fiber foods, including fresh fruits like raspberries and apples; beans; nuts and seeds; and vegetables like artichoke and broccoli.
Enjoy monounsaturated fats. Drizzle olive oil over your steamed broccoli, sear tuna in canola oil, or munch on olives with your meal. Avoid saturated fats like butter and lard.
Eat lean proteins–but not too frequently. Every week, eat two or three helpings of fish, poultry, or whole beans. If you eat red meat such as beef, pork, or lamb, do so very sparingly (once or twice a month).
Drink alcohol only in moderation. If you are able to drink with no problems, a daily drink or two with a meal may calm stress (which reduces blood pressure) and can have positive effects on your heart health. Moderate drinking means no more than 1 drink per day for women, and 2 for men.
Don't overeat. Track your calories on a website like SuperTracker to help you reduce your weight or maintain it at a healthy level.
Don't believe the supplement hype. There's no clinical evidence to support claims that fish oil or potassium supplementation aids in lowering blood pressure–and taking extra potassium can actually be bad for your heart. To be safe, check with your health care practitioner before supplementing.
Changing your eating patterns is a good start to controlling high blood pressure, and it works best in combination with other natural interventions. In the next installment of this series on natural ways to treat hypertension, we'll look at the power of exercise, and how being active can significantly reduce blood pressure.
The One Medical blog is published by One Medical, a national, modern primary care practice pairing 24/7 virtual care services with inviting and convenient in-person care at over 100 locations across the U.S. One Medical is on a mission to transform health care for all through a human-centered, technology-powered approach to caring for people at every stage of life.
Any general advice posted on our blog, website, or app is for informational purposes only and is not intended to replace or substitute for any medical or other advice. 1Life Healthcare, Inc. and the One Medical entities make no representations or warranties and expressly disclaim any and all liability concerning any treatment, action by, or effect on any person following the general information offered or provided within or through the blog, website, or app. If you have specific concerns or a situation arises in which you require medical advice, you should consult with an appropriately trained and qualified medical services provider.