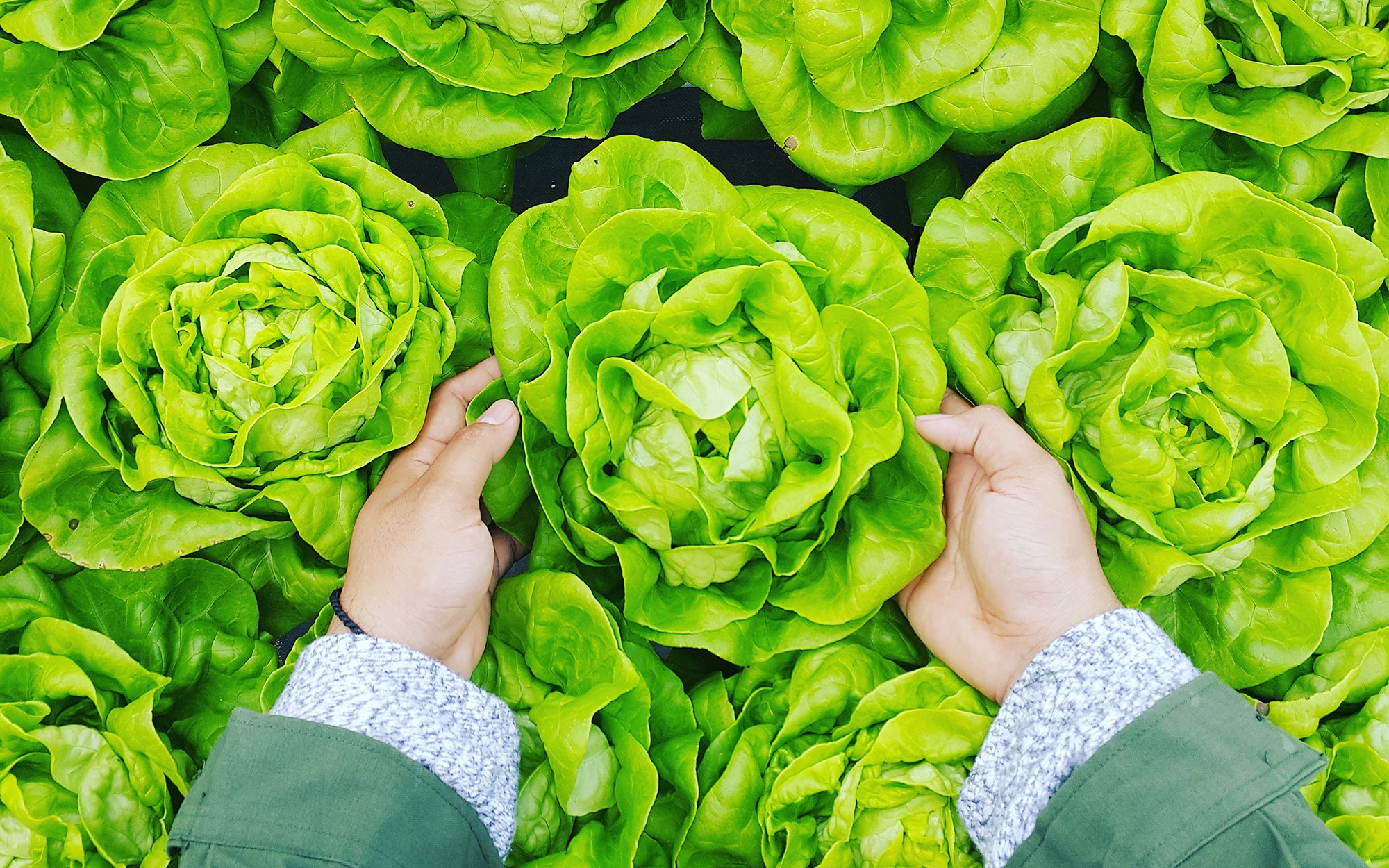 Updated January 17, 2019.
There are days when even the healthiest of eaters can't stomach the idea of yet another salad. Other folks may not like salads at all, having a hard time with the bitter taste or even the texture of most leafy greens. Some people just don't delight in a big pile of greens the way others do.
On the bright side, a "leaf aversion" can lead those folks to find numerous other ways to incorporate the stellar nutrition of greens into their daily diet. Here are some creative ways to eat more leafy greens without resorting to salads.
1. Kale Chips
Is there anything better than crunchy, snackable raw kale chips? When encased in a delicious coating and dehydrated until crisp, kale morphs from a fibrous leafy green into delectable finger food. Eating a whole pile of greens can be as easy as picking up a store-bought bag of raw kale chips, or–even better–making your own!
Tip: Using cashews, sunflower seeds, or hemp seeds as a base, blended together with vegetables, herbs, spices, or even sweeteners, the possibilities for kale chip seasonings are endless.
2. Raw Wraps
Raw wraps are a green revelation — no wonder the chicken lettuce wraps are a favorite at P.F. Chang's. Dollop your favorite ingredients as fillings onto romaine or Bibb lettuce leaves, de-stemmed collard or Swiss chard leaves, Belgian endive, or cabbage leaves, and you have handheld party food at its finest.
Tip: Wrap taco meat, cheese, and salsa in romaine leaves, or hummus, sundried tomatoes, diced cucumber, and Kalamata olives in collard leaves.
3. Soups
Soups are a great vehicle for leafy greens. Stir a big handful of spinach into a soup or stew during the last three to five minutes of cooking.
Tip: You can also blend one or two de-stemmed kale or chard leaves into your next batch of creamy soup; it'll change the color a little, but the added nutrition will more than make up for that.
4. Smoothies
This one's a no-brainer–every time you make a smoothie, be sure to throw in a handful of spinach or a couple de-stemmed kale or chard leaves.
Tip: If you're worried about altering the taste of your smoothie (especially when using tougher greens such as kale), include a handful of fresh or frozen berries. Seedy varieties, such as raspberries and blackberries, do a particularly excellent job of covering up the taste of greens.
5. Juice
Many juice newbies are thrilled to discover just how delicious green drinks can be. Make yourself a tall glass of green juice first thing in the morning (or pop into your favorite local juice bar).
Tip: An especially tasty and mild blend is romaine lettuce, kale (stems and all!), cucumber, celery (include the nutritious leafy tops), green apple or pear, lemon, and ginger.
6. Sauces
Like soups, sauces of all kinds are a perfect way to sneak in extra greens, in either chopped or pureed form.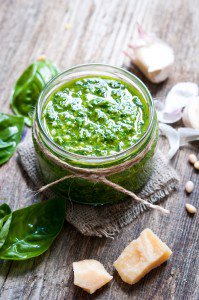 Tip: Spinach or beet greens can be blended raw into a batch of marinara sauce, and chopped, steamed kale can be stirred into a hearty bolognese.
7. Pesto
Basil's not the only leafy green for pesto! Replace half or more of the basil in any pesto recipe with the leafy green of your choice.
Tip: Tender baby spinach leaves taste best to many, but feel free to get adventurous and experiment with stronger-tasting greens such as arugula, watercress, or mustard greens. Change up the nuts and herbs, too! Instead of pine nuts, try walnuts or pistachios, and/or use parsley or cilantro in place of basil.
8. Hummus and Guac
Just half a cup of spinach in your next batch of hummus will lend it a lovely green hue (not to mention bonus micronutrients) without adding any unwanted bitterness. Similarly, if you puree your guacamole (as opposed to fork-crushing it), a handful of leafy greens makes a great addition.
Tip: You can also use romaine or butter lettuce leaves in place of chips or crackers to scoop up hummus and guac.
9. Kimchi
Cabbage counts as a leafy green! Get your daily dose in the form of kimchi, an often-spicy fermented Korean condiment commonly made of napa cabbage.
Tip: Scoop some into a wrap or on top of stir-fried vegetables. Sauerkraut and coleslaw are two more great ways to enjoy this nutritious crucifer.
10. Garnishes
A great way to hide leafy greens in plain sight is to very finely shred them and sprinkle them into or on top of other dishes.
Tip: Combine broccoli stems, watercress, and flat-leaf parsley in your food processor and pulse them to oblivion, then use them like a garnish. Include a bit of nutritional yeast, fresh garlic, and/or sea salt for extra flavor.
As you can see, even if you live a low-salad lifestyle, you can still provide your body with plenty of nourishing leafy greens on a daily basis. And even if you're a bona fide salad lover, try adding a few of these ideas into your rotation — the fact is, when it comes to greens, there's no such thing as too much!
The One Medical blog is published by One Medical, a national, modern primary care practice pairing 24/7 virtual care services with inviting and convenient in-person care at over 100 locations across the U.S. One Medical is on a mission to transform health care for all through a human-centered, technology-powered approach to caring for people at every stage of life.
Any general advice posted on our blog, website, or app is for informational purposes only and is not intended to replace or substitute for any medical or other advice. 1Life Healthcare, Inc. and the One Medical entities make no representations or warranties and expressly disclaim any and all liability concerning any treatment, action by, or effect on any person following the general information offered or provided within or through the blog, website, or app. If you have specific concerns or a situation arises in which you require medical advice, you should consult with an appropriately trained and qualified medical services provider.