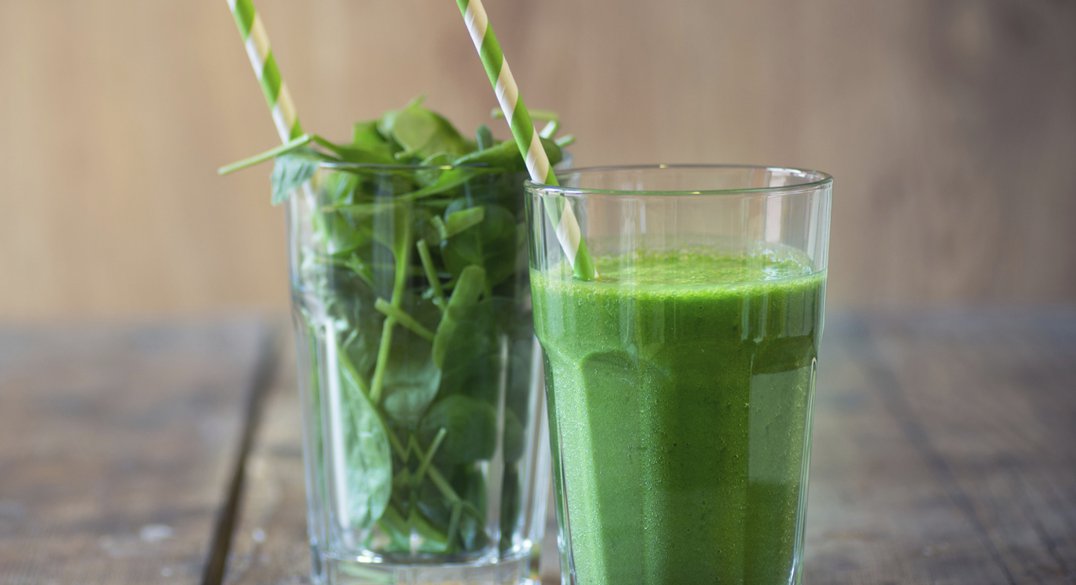 Devotees of detox programs profess that an occasional period of fasting or restricted food intake rids the body of toxins, bringing a host of benefits ranging from clearer skin to better digestion to improved mood.
For centuries, many different healing systems (such as Ayurveda and Traditional Chinese Medicine) have incorporated rest and fasting as a way of cleansing the body. Modern studies have shown that short periods of fasting can help with some chronic conditions such as rheumatoid arthritis and other autoimmune diseases.
But what about the 10-day diet of lemon water and cayenne pepper that Beyoncé supposedly once swore by? And how about those expensive activated charcoal juices promising to clean out impurities?
The Truth Behind Detoxes
Should you follow the latest detox regimen that your favorite celeb posted on her blog? In general, the answer is no, according to health experts. Trendy detox regimens rarely produce any appreciable health benefits, and are often unsafe. Many of the popular detox diets involve extreme measures like including severe calorie reduction or fasting.
"True detoxes are not about deprivation," says nutritionist, Samantha Treyve. According to Treyve, the body has a natural capacity for getting rid of toxins that can build up in the body due to everything from environmental pollution to pesticides to beauty products. This natural detoxification takes place primarily through the liver, kidneys, skin, and lungs. Trevye recommends doing a real food detox four times a year, focused on balanced foods that fit your needs. "Food detoxes involve a well-balanced diet with adequate fruits and vegetables plus protein and fiber," she says. "If you're interested in doing a proper food-based detox, you should work with a skilled practitioner to enhance your body's natural detoxification process."
Erica Matluck, a One Medical naturopath and nurse practitioner, also advocates detoxes that focus on workouts and clean eating. "When patients come to me looking for direction on a post-holiday cleanse, I help them design a plan that supports their natural detoxification pathways," she says."It's important to focus on a nutrient-dense, fiber-rich diet, adequate hydration, exercise, and sweating! I discourage people from juicing or caloric restriction but do recommend avoiding alcohol, sugar, additives/preservatives, and non-organic animal products during a detox diet."
In her practice, Matluck also regularly helps patients do elimination diets to figure out if any symptoms they're experiencing could be food-related. If you have food sensitivities, it may make sense to do an elimination diet under the supervision of a health care provider. If you can learn which foods affect you negatively, removing them from your diet might make you feel better.
Don't Fall for Fads
Beyoncé may claim she lost pounds on the Master Cleanse, but the lemon juice-maple-syrup-cayenne pepper concoction isn't an effective detox plan, nor is it safe for sustained weight loss, says Trevye. "These kinds of trends like juice cleanses don't usually have enough protein to really support the body's ability to excrete toxins," Treyve says. 
As for the latest fad, activated charcoal, Matluck says forget it. "I don't typically recommend the routine use of activated charcoal as a detox agent," she says. "While activated charcoal can bind to toxins and help the body eliminate them, it also commonly causes constipation, which is counter-productive when trying to support detox because the bowels are one of the primary pathways for elimination."
The Expert's Advice: Detoxify Your Life Every Day
Rather than trying drastic detox diets starting in January, take steps to live more cleanly all year long. Eat more whole, unprocessed foods, drink enough water, switch to natural household cleansers, quit smoking, limit your alcohol intake, and clean your home's heating and cooling system air filters routinely.
"I'm all for food detoxes," Treyve says. "But the key is to do it with the help of a skilled practitioner who can help with the food piece, help you decide if supplements are warranted, and really make sure you're getting the full benefits of the detox program."
The One Medical blog is published by One Medical, a national, modern primary care practice pairing 24/7 virtual care services with inviting and convenient in-person care at over 100 locations across the U.S. One Medical is on a mission to transform health care for all through a human-centered, technology-powered approach to caring for people at every stage of life.
Any general advice posted on our blog, website, or app is for informational purposes only and is not intended to replace or substitute for any medical or other advice. 1Life Healthcare, Inc. and the One Medical entities make no representations or warranties and expressly disclaim any and all liability concerning any treatment, action by, or effect on any person following the general information offered or provided within or through the blog, website, or app. If you have specific concerns or a situation arises in which you require medical advice, you should consult with an appropriately trained and qualified medical services provider.