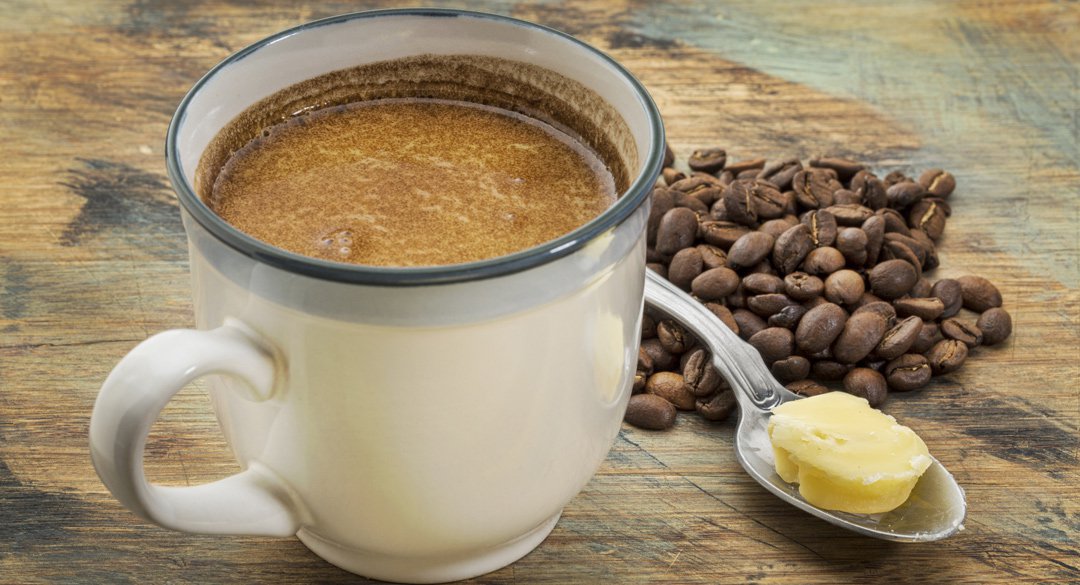 The book has hit both the New York Times and Publishers Weekly bestseller lists — and celebrities like Divergent star Shailene Woodley swear by its effects — but what, exactly, is the Bulletproof Diet, and is it for you?
What does "Bulletproof" mean?
Dave Asprey, a Silicon Valley investor and technology entrepreneur, claims he dedicated 15 years and over $300,000 to "hack his own biology." According to Asprey, the investment led to the Bulletproof concept, which he describes as a "state of high performance where you take control of and improve your biochemistry, your body, and your mind so they work in unison, helping you execute at levels far beyond what you'd expect, without burning out, getting sick, or allowing stress to control your decisions."
What is the Bulletproof Diet?
Asprey advocates shifting away from the carbohydrate- and processed food-heavy Standard American Diet (SAD). Though it's similar in many ways to low-carb diets like Atkins and Paleo, the Bulletproof Diet encourages an especially high consumption of healthy fats (50 to 60 percent of daily calories should come from saturated and omega-3 monounsaturated fats), and a moderate amount of grass-fed meat and wild-caught seafood (about 20 percent).
The diet also recommends increasing your intake of specific foods and eliminating others entirely. Bulletproof dieters are encouraged to load up on healthy fats like grass-fed butter, ghee, coconut oil, and Asprey's own brand of medium-chain triglyceride (MCT) oil while completely avoiding all gluten, sugar, grains, vegetable oils, legumes, and processed, homogenized, and pasteurized forms of dairy.
The diet also endorses intermittent fasting (IT), which involves limiting food consumption to the hours between 2 p.m. and 8 p.m., spurring fat loss and muscle building. Unlike other diets that support the practice, Asprey urges dieters to break the fast with a morning cup of his signature Bulletproof Coffee.
What is Bulletproof Coffee?
The Bulletproof concept began picking up speed several years ago when Asprey posted a recipe for his signature Bulletproof Coffee on YouTube. The concoction is a 400-calorie mixture of coffee (Asprey sells his own brand of beans because he says most are contaminated with toxins), unsalted butter from grass-fed cows, and either coconut or MCT oil. Asprey believes that starting the day with a hefty dose of healthy fat improves energy, focus, and optimizes fat-burning via ketosis, the metabolic state triggered by a lack of carbs.
Is ketosis healthy?
According to nutritionist Karyn Duggan, CNC, ketogenic diets have a proven history of benefiting epilepsy patients and others struggling with neurological disorders. But ketosis is popularly known for its presence in the weight-loss world, making its first major appearance in the Atkins Diet, which advised consuming only 20 grams of carbohydrates per day for the initial two weeks of the plan.
"While ketosis can have benefits, including helping to burn fat as your brain runs on ketones in lieu of glucose, I wouldn't recommend trying it without consulting with someone familiar both with the concept and with your medical status," Duggan says. "Staying in ketosis for too long can cause constipation, bad breath, exacerbate adrenal fatigue issues, and even interfere with thyroid function." Duggan also adds that very low carbohydrate diets can also result in insulin resistance, a physiological condition that can lead to type 2 diabetes.
Is it a good idea to eliminate grains?
Eliminating grains is an individual matter, according to Duggan. Removing the food group can have obvious benefits: It automatically reduces the amount of processed foods in the diet, minimizing refined starches and sugars, and it may encourage people to eat more healthy vegetables. It also removes gluten, which is problematic for people with celiac disease.
"However, one size never fits all," Duggan cautions. "Some people have no issue with consumption of heirloom grains, in which gluten content can be substantially lower. And if you're following a vegan diet, then consumption of grains and legumes are an essential source of complete protein." Duggan adds that whole grains can also be an ideal source of soluble fiber, so removing them from the diet means finding a sufficient alternative.
Is intermittent fasting healthy?
"Many patients achieve sustainable weight loss following some iteration of IT, but it isn't appropriate for everyone," Duggan says. "Beyond the obvious contraindications such as pregnancy, there are patients for whom IT can trigger or exacerbate eating disorder-type tendencies. Furthermore, it's not advised for anyone with blood sugar regulation issues; fasting can elevate cortisol, which raises blood sugar."
Should I try the diet?
Duggan asserts that because of biochemical individuality, there simply will never be one dietary approach that suits every person. "Rather than believing you've found 'the answer' in this book, use it as inspiration for embracing Asprey's overarching message to start bio-hacking your health." Duggan says. "This powerful message runs the risk of getting lost when we focus solely on fat in coffee or whether ketosis is healthy. I've been encouraging my patients to experiment with their diets for years."
How can I "bio-hack" my diet?
So how can you apply Asprey's rules to your lifestyle? Follow these universal guidelines:
Avoid processed foods.
Eat a wide variety of vegetables, and lots of them.
Sugar isn't just empty calories, it can have detrimental effects on health.
Experiment with your diet. The key to successful experimentation means garnering awareness about what works and doesn't work for you as your gateway to better health.
Work with a trained professional who is open to supporting and guiding you through the process, versus forcing you to adopt whatever dogmatic approach they've followed themselves.
The One Medical blog is published by One Medical, a national, modern primary care practice pairing 24/7 virtual care services with inviting and convenient in-person care at over 100 locations across the U.S. One Medical is on a mission to transform health care for all through a human-centered, technology-powered approach to caring for people at every stage of life.
Any general advice posted on our blog, website, or app is for informational purposes only and is not intended to replace or substitute for any medical or other advice. 1Life Healthcare, Inc. and the One Medical entities make no representations or warranties and expressly disclaim any and all liability concerning any treatment, action by, or effect on any person following the general information offered or provided within or through the blog, website, or app. If you have specific concerns or a situation arises in which you require medical advice, you should consult with an appropriately trained and qualified medical services provider.