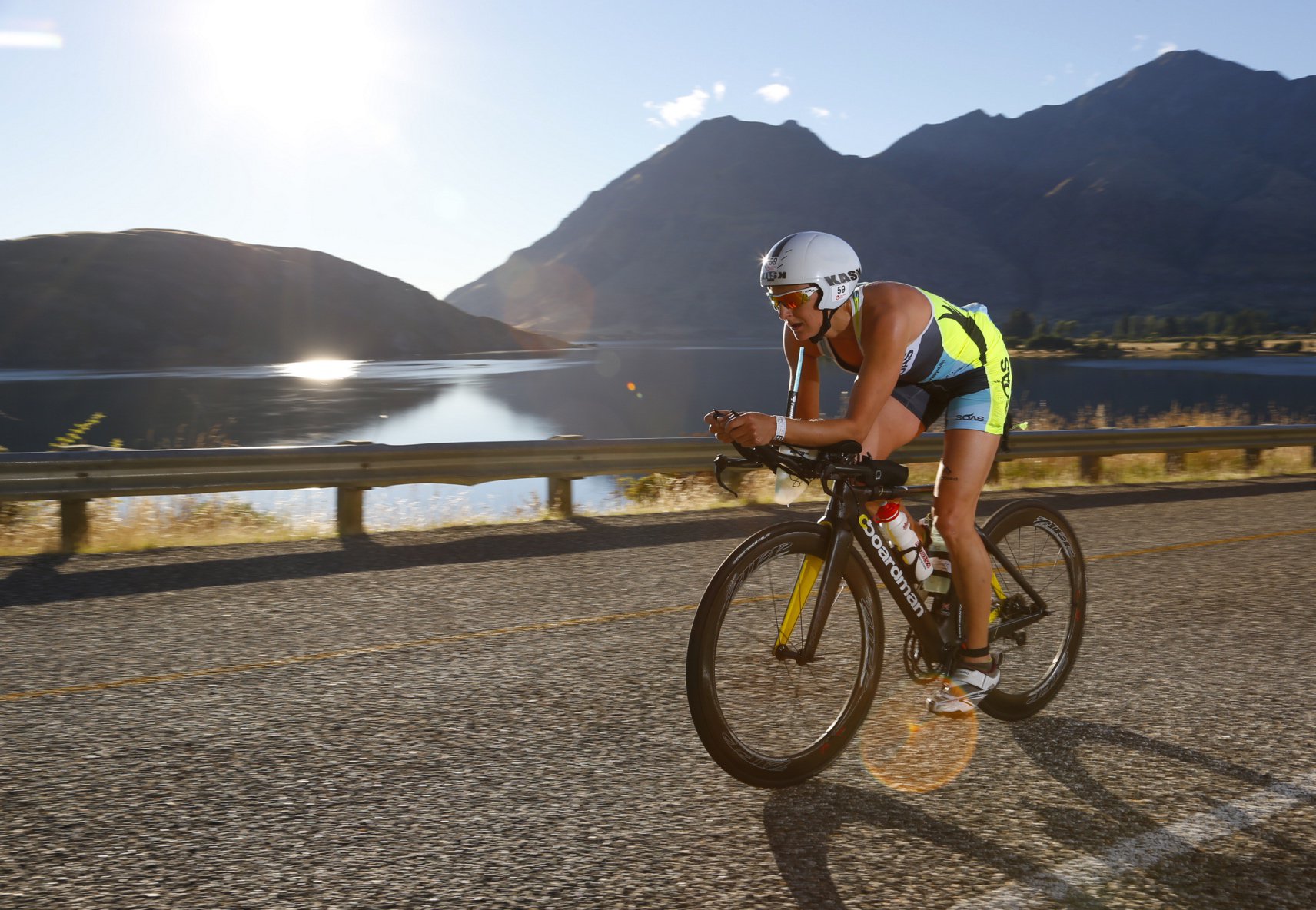 You don't have to be an Iron Woman to stay healthy and fit.
As a triathlete, I'm surrounded by coaches, nutritionists, physical therapists and all kinds of sports professionals who help me make the right choices for peak performance. But when you're lacing up your dress shoes and heading into the office every day, you don't usually have that same kind of support. You have to be the one making the call about what's going to help you perform best every day.
Fortunately, whether you're racing an Ironman or leading a conference call, there are plenty of easy ways to make sure you're keeping your energy levels up and being the best version of yourself. The best places to start: your sleep, dietary and hydration habits.
It isn't about picking the right eating plan or running a marathon. It's about making a few simple tweaks to your regular habits. Here are some of my tips for small changes to help you perform better in your daily life.
1. Pass on the sugary afternoon snack.
Dreading that "3 p.m. slump" and afternoon lethargy? You're not alone. But it's actually a completely natural part of your circadian rhythm.
At night, your core temperature drops and your system slows down and goes into its recovery phase. This same rhythm happens during the day, too, although to a lesser extent. For most people, hitting that low makes them reach for soda, candy, frozen yogurt or a mocha, turning to sugar or caffeine to wake up a bit more. However, instead of getting back to normal, they experience a spike in energy, a subsequent crash and, sometimes trouble sleeping later on.
You can avoid all that by grabbing a hot drink sans sugar instead. Sipping on something warm raises your core temperature, bringing back your energy. So, go for mint tea, an herbal drink such as hibiscus or licorice tea, or coffee (if the caffeine doesn't affect your sleep) and leave out the sugar.
2. Rethink your meal schedule.
Your body doesn't perform well with excess, meaning extremes in terms of gluttony and starvation. Instead, to keep your body going throughout the day, I prefer choosing more small meals rather than fewer large ones. Make your snacks protein-focused for more sustained energy and avoid simple carbohydrates other than fruits and vegetables. If you aren't quite ready to kick your carb habit, don't worry! Instead of cutting them entirely, try to limit yourself to eating them only in the morning. This will keep your energy levels more balanced in the afternoon when you're more likely to experience those dips and spikes.
3. Take a break.
While I'm sure we would all love to have nap time in the middle of the work day, that isn't likely to happen. Instead, take 10 to 20 minutes of quiet, preferably in the dark, to rest or meditate. Some offices and cities are creating "sleep pods" or rooms where you can nap — if you have access to that, take advantage of it! If it's not possible to take some quiet time, get up and go for a walk to get a very similar affect.
4. Hydrate, hydrate, hydrate!
How often throughout the day do you get hungry or feel cravings? Believe it or not, this usually means you need water rather than your body expressing a real need for food or a snack. Drinking water frequently will help keep hunger pangs at bay. Worried about having to run to the restroom all day? That's actually a good thing — getting up frequently is a performance enhancer. Sitting at a desk for long periods is a health risk; so frequent restroom breaks mean you're both hydrated and active.
These four simple habits can easily be added into your daily life, and they can make a world of difference in managing your energy levels, keeping you alert and happy so you can bring your best performance to your daily life.
The One Medical blog is published by One Medical, a national, modern primary care practice pairing 24/7 virtual care services with inviting and convenient in-person care at over 100 locations across the U.S. One Medical is on a mission to transform health care for all through a human-centered, technology-powered approach to caring for people at every stage of life.
Any general advice posted on our blog, website, or app is for informational purposes only and is not intended to replace or substitute for any medical or other advice. 1Life Healthcare, Inc. and the One Medical entities make no representations or warranties and expressly disclaim any and all liability concerning any treatment, action by, or effect on any person following the general information offered or provided within or through the blog, website, or app. If you have specific concerns or a situation arises in which you require medical advice, you should consult with an appropriately trained and qualified medical services provider.