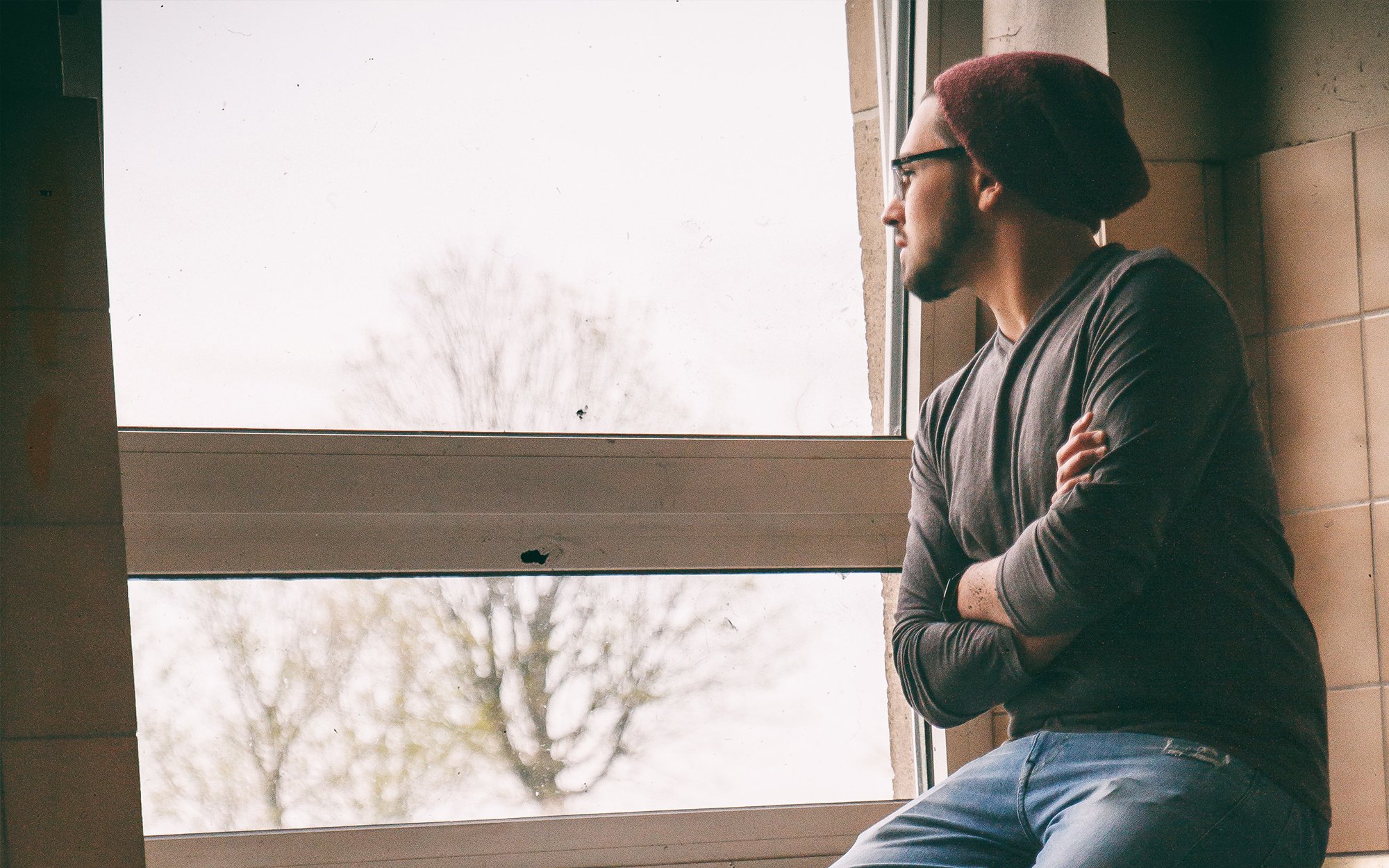 Have you ever noticed your mood change in the winter? Maybe you're feeling more irritable, tired, or just feel down? You may be suffering from seasonal affective disorder (SAD).
What is SAD?
SAD is a mental health issue that is part mood disturbance, part biological and typically happens in the fall and winter months. The cause of SAD remains unknown, and is recognized as a complex disorder influenced by several factors like genetics, serotonin levels, retinal sensitivity to light, and neurotransmitter dysfunction. However, the leading theory is that SAD is related to our circadian rhythm.
What is a circadian rhythm?
The circadian rhythm is our internal biological clock that regulates our sleep/wake cycle and metabolism. Roughly speaking, it's what makes you feel energized. This cycle is regulated by light and darkness, which is why we feel more tired in the evening and more energized during the day.
During fall and winter months, fewer hours of sunlight can disrupt your circadian rhythm and can significantly affect our mood and energy levels. For some people, this effect may be more profound, resulting in seasonal affective disorder.
What are the signs of SAD?
Symptoms of SAD are similar to depression. The main difference between the two is the seasonality.
Signs and symptoms of SAD include:
Feeling down or depressed
Difficulty falling asleep or oversleeping
Changes in appetite (overeating or undereating)
Decreased energy or feeling slow
Loss of interest in activities you used to like
Feeling guilty or worthless
Thoughts of hurting your self or suicide
What should I do if I think I'm experiencing SAD?
Light Therapy
Light therapy, also called phototherapy, can be used to provide you with synthetic sunlight during the winter months that can help to improve your circadian rhythm. Per American Academy of Family Physicians, you should position yourself 12 to 18 inches from a white, fluorescent light source (standard dosage is 10,000 lux) for 30 minutes per day in the early morning.
Light boxes are also a great tool to use for light therapy, as they are designed to filter out harmful UV light and may have features to protect your eyes. But before you purchase a light box, talk with your doctor. Light therapy can be helpful, but for more debilitating cases of SAD, your primary care provider may recommend additional treatment.
Counseling
Just like with depression, psychological counseling can result in a dramatic improvement in your mood. A counselor can work with you to recognize feelings that are influencing your behavior and identify strategies for you to overcome these feelings during times of stress. Therapy is a partnership, so it is good to prepare before a therapy session to make it effective for you.
Medication
For those significantly affected by SAD, medication can be the difference between a little winter blues and severe depression. Selective serotonin reuptake inhibitors (SSRIs), like prozac or lexapro, are the mainstays of treatment. If you know that the winter months are typically rough for you, Bupropion (Wellbutrin) is another type of antidepressant that has been found to prevent SAD if taken in the Fall. SSRIs and bupropion are generally safe but do have their side effects. If you have questions about these medications, speak with your primary care provider who can help you sort out the best course of treatment for your needs.
Are there any natural remedies for SAD?
In addition to the treatment options listed above, here are some additional tips to help prevent the winter blues naturally:
Get outdoors and going for a walk, even on cloudy days
Participate in regular exercise
Improve your sleep hygiene
At One Medical, we believe mental health is primary care. SAD can be just as debilitating as major depressive disorder. If you're concerned that you, a family member, or a loved one is experiencing SAD, help is available. Talk to your provider today.
The One Medical blog is published by One Medical, a national, modern primary care practice pairing 24/7 virtual care services with inviting and convenient in-person care at over 100 locations across the U.S. One Medical is on a mission to transform health care for all through a human-centered, technology-powered approach to caring for people at every stage of life.
Any general advice posted on our blog, website, or app is for informational purposes only and is not intended to replace or substitute for any medical or other advice. 1Life Healthcare, Inc. and the One Medical entities make no representations or warranties and expressly disclaim any and all liability concerning any treatment, action by, or effect on any person following the general information offered or provided within or through the blog, website, or app. If you have specific concerns or a situation arises in which you require medical advice, you should consult with an appropriately trained and qualified medical services provider.