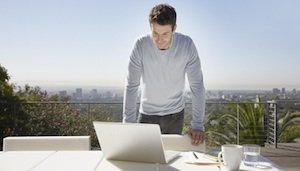 Visiting the doctor doesn't have to be an unpleasant experience. Some thoughtful preparation will go a long way toward making your experience less stressful and more productive. Preparing for a doctor's visit is a vital step in partnering with your health care provider and becoming an active participant in your own health care, and a good provider will welcome your active participation.
Fortunately, there are some simple steps you can take to make your visit less stressful and more productive.
1. Make a List
Start by spending a little time preparing for your appointment, just as you would for a business meeting. Preparation is a simple but powerful way to reduce anxiety. So make a list of your most important concerns and think about how you want to describe them. Once you've documented your list, move on to the next step: putting your list in order.
2. Prioritize Your Concerns
Rank your list before your appointment. Then, in the office, address your top concerns first. Doing so will ensure that you don't spend too much of the appointment discussing matters that aren't as significant to you, or run out of time without getting your critical questions answered or making a decision with your provider.
Tip: Be aware that it might not be possible to cover a long list of concerns during your annual physical. Physicals are full of to-dos–from making sure you're up-to-date on vaccines and screenings to checking your vital signs and examining your organ systems. If you'd like to address several other specific problems, you might need to make a separate appointment.
One Medical provider Andrew Diamond, MD offers his perspective: "The important thing is that you and your provider decide the direction of each particular visit together. Based on your health history or your test results, your provider might have a slightly different set of priorities to work on, but the goal is to spend the first few minutes of the visit collaborating and coming up with a shared agenda."

3. Prepare to Share
At One Medical, we don't require that you send over your past medical records before your first visit. The best way for your provider to get a full picture of your health is by examining you and talking to you, so be prepared to share your basic health history. If you have a complex health history, bring the names and addresses of your other physicians so that your provider can request records afterward if necessary.
If you're in the habit of researching your health questions online, we encourage you to come in and discuss your findings with us. Not all of the information you'll find online is accurate or trustworthy, so bring a printout or email your provider a link and we'll review the source and the details.
Tip: Two excellent sites for researching your health questions are Mayo Clinic and UpToDate.
Finally, when you see a specialist, be sure to ask that person to stay in touch with your primary care provider. If your specialist has a recommendation, it's important for your primary care provider to know so he or she can help you meet your health goals.
4. Deal with Paperwork Early
If you have any requests that require paperwork–for example, you're joining the Peace Corps, you're going on state disability, or you're in need of a handicapped placard–let your provider know early in the visit. Lengthy paperwork often requires your input, too, so plan for enough time during the visit to fill in the vital information.
Tip: Most doctors' offices also recommend that you don't leave prescription renewals until the last few minutes of the appointment. But if you're a One Medical patient, the most efficient way to renew your prescription medications is online. To get started, log in and click on Prescription Renewals.
5. Understand Your Insurance
You can save yourself a lot of trouble by understanding the basics of your coverage. Knowing these things ahead of time will help your doctor get through the necessary paperwork more quickly and efficiently, which means that your follow-up care won't be delayed:
Whether you have an HMO, PPO, or POS plan (or something different)
How much your deductible and co-payments are (if applicable), and whether your insurer covers lab fees and other tests
Whether you need pre-authorization from your provider in order to see a specialist, including routine visits to gynecologists, psychiatrists, dermatologists, or ophthalmologists
Whether your insurance covers complementary and alternative medicine such as chiropractic or acupuncture
Tip: Don't forget to bring your insurance card to your first visit. Don't have health insurance? One Medical service pricing is listed on our website for your convenience.
6. Get to Know Your Practice
Every medical group functions differently. At One Medical, we use technology to make your life easier. Here are a few ways we make managing your health more convenient:
Book appointments and request prescription renewals online or via our mobile app.
Email your provider for routine requests; you can typically expect a response within 24 hours.
Don't worry about getting blood tests or screenings before your appointment–we prefer that you wait and see what your provider recommends
Skip the office appointment for simple needs like travel vaccines or recurring urinary tract infections. If you're ever in doubt about what you need to come in for, give us a call. 
7. Find the Right Fit
You should leave your provider's office feeling like your concerns were heard and acknowledged. Together, you and your provider should come up with a health care plan that feels like the right fit for your needs. If you don't "click," we encourage you to try other providers in our group. Go to www.onemedical.com and click Meet our Physicians to get a sense of their different specialties and areas of interest.
The One Medical blog is published by One Medical, a national, modern primary care practice pairing 24/7 virtual care services with inviting and convenient in-person care at over 100 locations across the U.S. One Medical is on a mission to transform health care for all through a human-centered, technology-powered approach to caring for people at every stage of life.
Any general advice posted on our blog, website, or app is for informational purposes only and is not intended to replace or substitute for any medical or other advice. 1Life Healthcare, Inc. and the One Medical entities make no representations or warranties and expressly disclaim any and all liability concerning any treatment, action by, or effect on any person following the general information offered or provided within or through the blog, website, or app. If you have specific concerns or a situation arises in which you require medical advice, you should consult with an appropriately trained and qualified medical services provider.