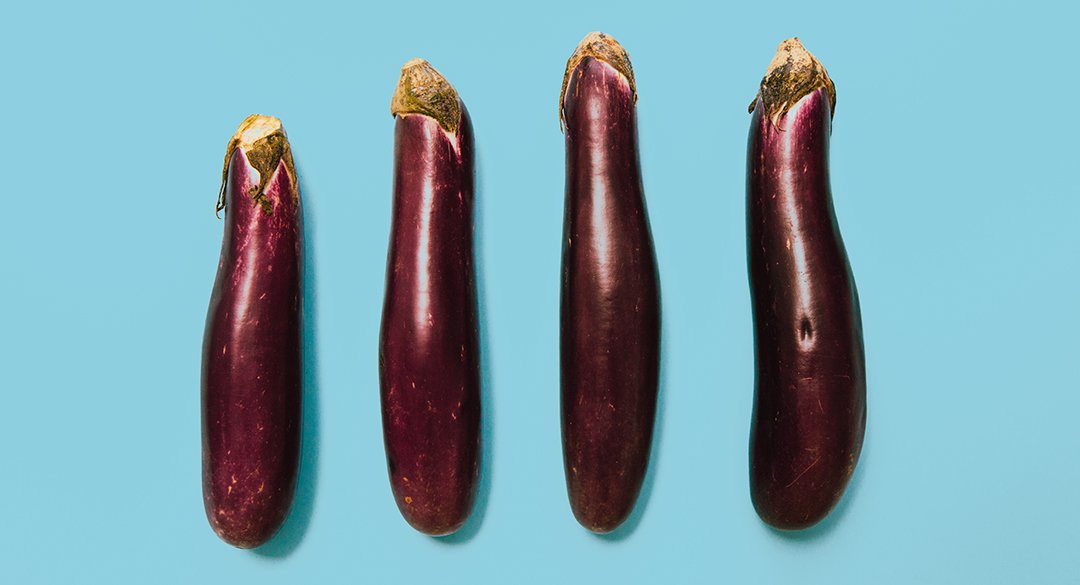 Last updated on November 8th, 2018.
"Bigger is better."
"Only gay guys are into that."
"Think unsexy thoughts, think unsexy thoughts…"
Everyone knows there are plenty of misunderstandings surrounding female sexuality and orgasm function, but men don't have it much easier. Whether it's pressure to be a certain size or anxiety over performance, men are faced with unrealistic expectations regarding sex that can affect their health, happiness, and yes, ability to perform.
Just as female sexuality myths can impact self-esteem and well-being, false information about penis size, sexual pleasure, and what it takes to please a partner can hinder men's confidence and take a toll on emotional, psychological, and physical health. According to one study, 45 percent of men surveyed wished they had a larger penis. Another study found that 25 percent of men have faked an orgasm.
Fact #1: Just because you don't ejaculate doesn't mean you can't orgasm.
Having an orgasm and ejaculating are two separate things, although they usually occur together. "Regardless of whether a man ejaculates, the nerves that carry signals of arousal, pleasure, and pending orgasm to the brain are going to function, unless he has some sort of neurological issue that prevents this," says Good Vibrations staff sexologist Carol Queen, PhD, author of "The Sex & Pleasure Book: Good Vibrations' Guide to Great Sex for Everyone." "Many men so associate the two experiences, that if ejaculation is impaired, they will stop even trying to have an orgasm." Queen notes that one relevant factor is the health of the pelvic floor muscles; these muscles contract to help both propel ejaculate and intensify the sensation of orgasm. "If the muscles are not in good shape, the orgasm can feel weak," she says.
Fact #2: Anal stimulation isn't just for gay men.
The belief that anal stimulation can and should only appeal to homosexual men can cause insecurity, leaving heterosexual men embarrassed to admit their preferences. A study of 1,478 heterosexual men shows that 18 percent reported a history of insertive anal intercourse, 15 percent said they'd received analingus, and 24 percent had received anal fingering.
"Anal and prostate response, including orgasm, is not linked to sexual orientation—plenty of heterosexual men like to explore it with female partners," Queen says. "Many men also add anal stimulation to solo sex activities; prostate stimulators like the Aneros may be of special interest to those heterosexual men who don't want to use a representational (penis-shaped) dildo." The Aneros line was designed by a doctor for clinical use in men who needed prostate massage, but the company found that men enjoyed using the products for erotic purposes as well.
Fact #3: Vibrators aren't just for women.
Vibrators are typically marketed toward women, but the assumption that men can't or don't enjoy them can promote feelings of shame for men who may enjoy the stimulation. "Many companies make vibrators specifically for men," Queen says, adding that regardless of gender, everybody has specialized nerve endings sensitive to the sensation. "Many guys find vibration especially feels good on the corona—the ring around the base of the head of the penis."
Fact #4: Stress and distraction can and do affect performance.
Men may feel inadequate when they can't maintain erections, but performance is largely influenced by mental factors, not just physical stimulation. Although there's a popular belief that to prevent premature ejaculation, men should distract themselves (e.g., thinking of a nonsexual topic like baseball), maintaining an erection is actually all about focus, not distraction.
"An especially ironic cause of stress during sex is worrying about performance issues," Queen says, "While it's agreed that many men have physical issues leading to erection and ejaculation problems, worrying will exacerbate these problems. The same is true of women—obsessing over whether you will get aroused enough, or be able to come, serves to prevent the response you want. Being more attuned to sensation, not less, can lead to greater awareness of the moment of ejaculatory inevitability."
Fact #5: You can't change the size of your penis.
No pill or lotion has been proven to work, and some may even be harmful. Vacuum pumps draw blood into the penis and make it swell, but using them too often or too long can damage the elastic tissue in the penis and lead to less firm erections. "Pumping won't create a lasting size change, but overdoing it can cause damage, scarring, and even shrinkage," Queen says. "There is no substance that will grow the penis."
Fact #6: Size really doesn't matter.
"Many partners don't even want a man to have a larger penis!" Queen says. "If every man who worried about penis size used that energy to learn more about his partner's optimal sources of arousal, there'd be far more bedroom happiness."
One study even found that women preferred greater girth over length for one-time sex partners and although women were found to prefer penises that were about 6.5 inches long, they also tended to overestimate size.
According to the first systematic review of penis size measurement, the average length of an erect penis is 5.6 inches, and the average circumference is 4.59 inches. The study, which involved more than 15,000 men around the world, also found that the average length of a flaccid penis is 3.61 inches, and the average circumference is 3.66 inches.
"While it's true that some have a size preference when it comes to their partner's penis, it is not always 'bigger is better,'" Queen says. "For some women, vaginal intercourse is less comfortable when a partner's penis is large—especially longer. Much more relevant to a woman's pleasure is how aroused she is—before intercourse. Penis size is beside the point when the main arousal activities focus on hand and mouth stimulation."
The One Medical blog is published by One Medical, a national, modern primary care practice pairing 24/7 virtual care services with inviting and convenient in-person care at over 100 locations across the U.S. One Medical is on a mission to transform health care for all through a human-centered, technology-powered approach to caring for people at every stage of life.
Any general advice posted on our blog, website, or app is for informational purposes only and is not intended to replace or substitute for any medical or other advice. 1Life Healthcare, Inc. and the One Medical entities make no representations or warranties and expressly disclaim any and all liability concerning any treatment, action by, or effect on any person following the general information offered or provided within or through the blog, website, or app. If you have specific concerns or a situation arises in which you require medical advice, you should consult with an appropriately trained and qualified medical services provider.