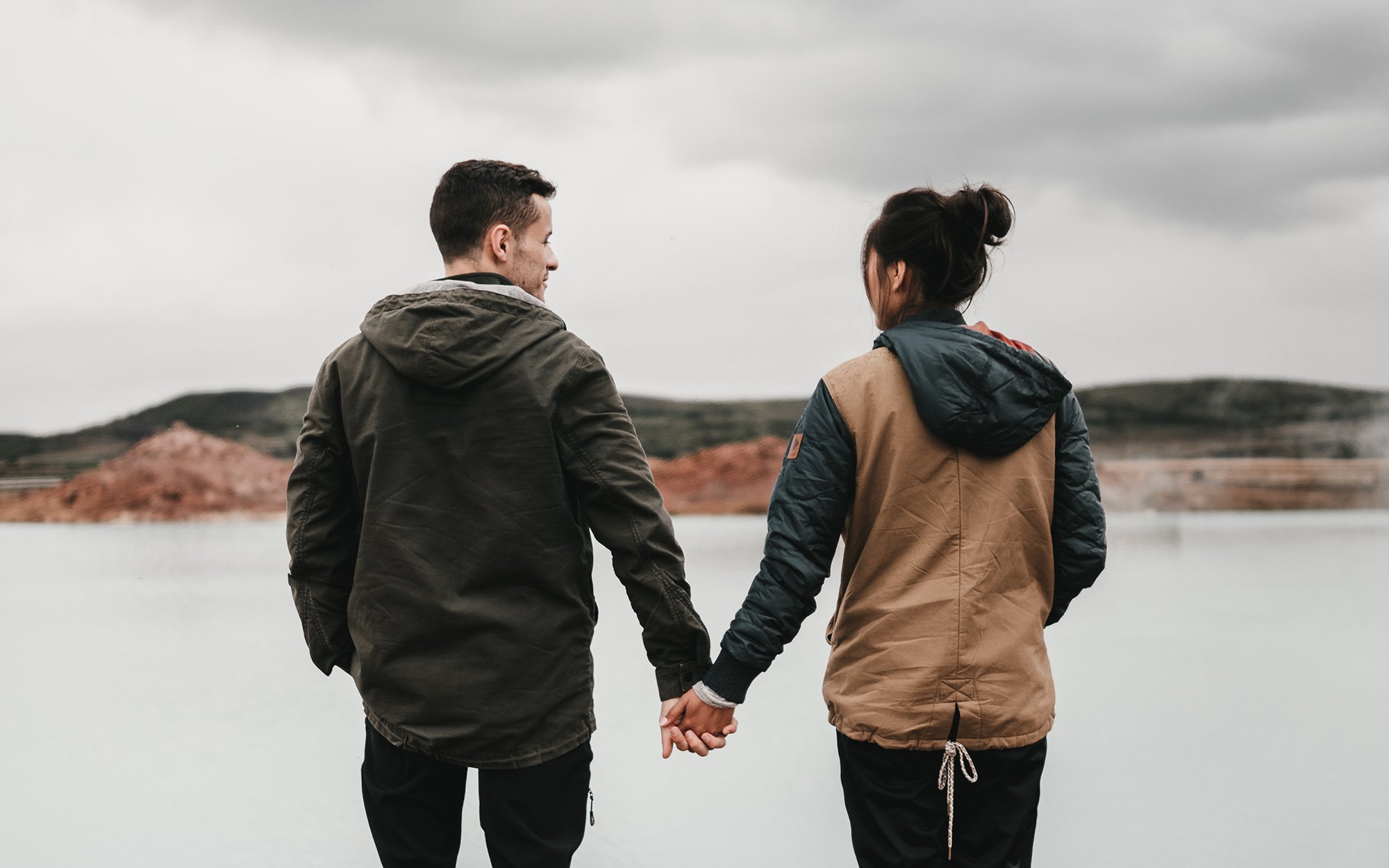 Updated May 16, 2019.
A surprising number of people you know probably have herpes.
Shocked? You shouldn't be, since the virus is very common. According to the World Health Organization, 3.7 billion people under age 50 have herpes simplex virus type 1 (HSV-1) — that's 67 percent of the global population in that age bracket. Another 417 million people (11 percent) between ages 15 and 49 worldwide have herpes simplex virus type 2 (HSV-2).
Many people consider HSV-1 more benign, but it turns out there's not much difference between the two types of virus. While it's true that HSV-2 is a sexually transmitted disease (STD) and can cause genital sores or blisters, type 1 can do the same thing.
"One big misconception is that cold sores are caused by HSV-1 and genital herpes are always type 2, but that's not always the case," says Sarah Vensel, a physician assistant in San Francisco. "Cold sores are so common they've been normalized at this point. But genital herpes is sometimes the exact same virus — just in a different location."
Not only is herpes incredibly common — it's also totally manageable. Allow us to set your mind at ease and debunk three widespread herpes myths:
Myth #1: Only promiscuous people get herpes.
It turns out you can have herpes without knowing it, even in a monogamous relationship. That's because even if there are no noticeable symptoms like small red bumps, white blisters, pain, or itching, you can still spread the viral cells and unknowingly infect a partner. So promiscuous or polyamorous people aren't the only ones at risk.
The herpes virus is the most infectious just before, during, and after an outbreak — when blisters are present. But it also has 'silent shedding' between outbreaks, meaning the virus can spread at just about any time. And intercourse isn't the only way to contract this sexually transmitted infection, often called an STI by clinicians. "The majority of new infections are HSV-1, passed from one person's mouth to another person's genitals during oral sex," says Jill Grimes, MD, who wrote the book Seductive Delusions: How Everyday People Catch STIs.
"A lot of people are completely dumbfounded when they're diagnosed because they didn't know they could get HSV-1 on their genitals from oral sex," adds Vensel. "I tell them, 'Hey, look — this is normal and it's okay. I know it sucks and you're in pain, but it's not the end of the world.'"
Condoms can reduce your herpes risk if they're used correctly during vaginal, anal and oral sex, but they're not foolproof. Herpes can be spread via skin to skin contact in areas that aren't covered.
Myth #2: A blood test is the best way to know if you have herpes.
Blood tests are not always accurate and testing for herpes can be tricky. It can take two weeks to six months after being exposed to herpes before it is detected in the blood. To make matters more complicated, if you are low risk for herpes and asymptomatic, it increases your risk of a false positive result. Because of this, the Centers for Disease Control and Prevention (CDC) recommends against routine testing for herpes unless you or your partner have symptoms. The most accurate test is when you are able to take a swab sample from a new herpes lesion, but often times the diagnosis is made by a clinician based on your history and report of symptoms.
Because the blood test can be expensive and inaccurate, it is not typically included in a sexually transmitted disease evaluation unless you ask your provider for it specifically.
In short, if you don't have symptoms, you don't necessarily need a blood test. If you do experience an outbreak, a skin swab — not a blood test — is your best bet for confirmation.
Myth #3: Your sex life is over.
While there's no cure, herpes treatment is simple and can shorten or prevent outbreaks, so you can still have a love life.
"People have a disproportionate fear of herpes in relation to any other STI," Grimes says. "They feel like their sex lives are ruined forever and that's in no way the case."
If you have the virus, your doctor may prescribe a medication like Zovirax or Valtrex to keep on hand in case of a flare-up. And if you experience outbreaks often, your provider may recommend daily dosing. However you treat it, it's worth remembering that herpes is a condition to manage; it doesn't define you.
"If you have to be 'perfect' for your new partner, that partner will be looking a very, very long time to find a match!" Grimes says. "Everyone has 'something,' and since one in six Americans between 14-49 have HSV-2, odds are very high that your next partner is in the same boat. The main issue is to have productive conversations around these issues."
So there's no reason for all the stigma and secrecy surrounding herpes, since it's safe to assume more people have it than you think. And if you're diagnosed with the virus, your provider will help you find a treatment plan that's easy, effective, and fit for your lifestyle.
The One Medical blog is published by One Medical, a national, modern primary care practice pairing 24/7 virtual care services with inviting and convenient in-person care at over 100 locations across the U.S. One Medical is on a mission to transform health care for all through a human-centered, technology-powered approach to caring for people at every stage of life.
Any general advice posted on our blog, website, or app is for informational purposes only and is not intended to replace or substitute for any medical or other advice. 1Life Healthcare, Inc. and the One Medical entities make no representations or warranties and expressly disclaim any and all liability concerning any treatment, action by, or effect on any person following the general information offered or provided within or through the blog, website, or app. If you have specific concerns or a situation arises in which you require medical advice, you should consult with an appropriately trained and qualified medical services provider.