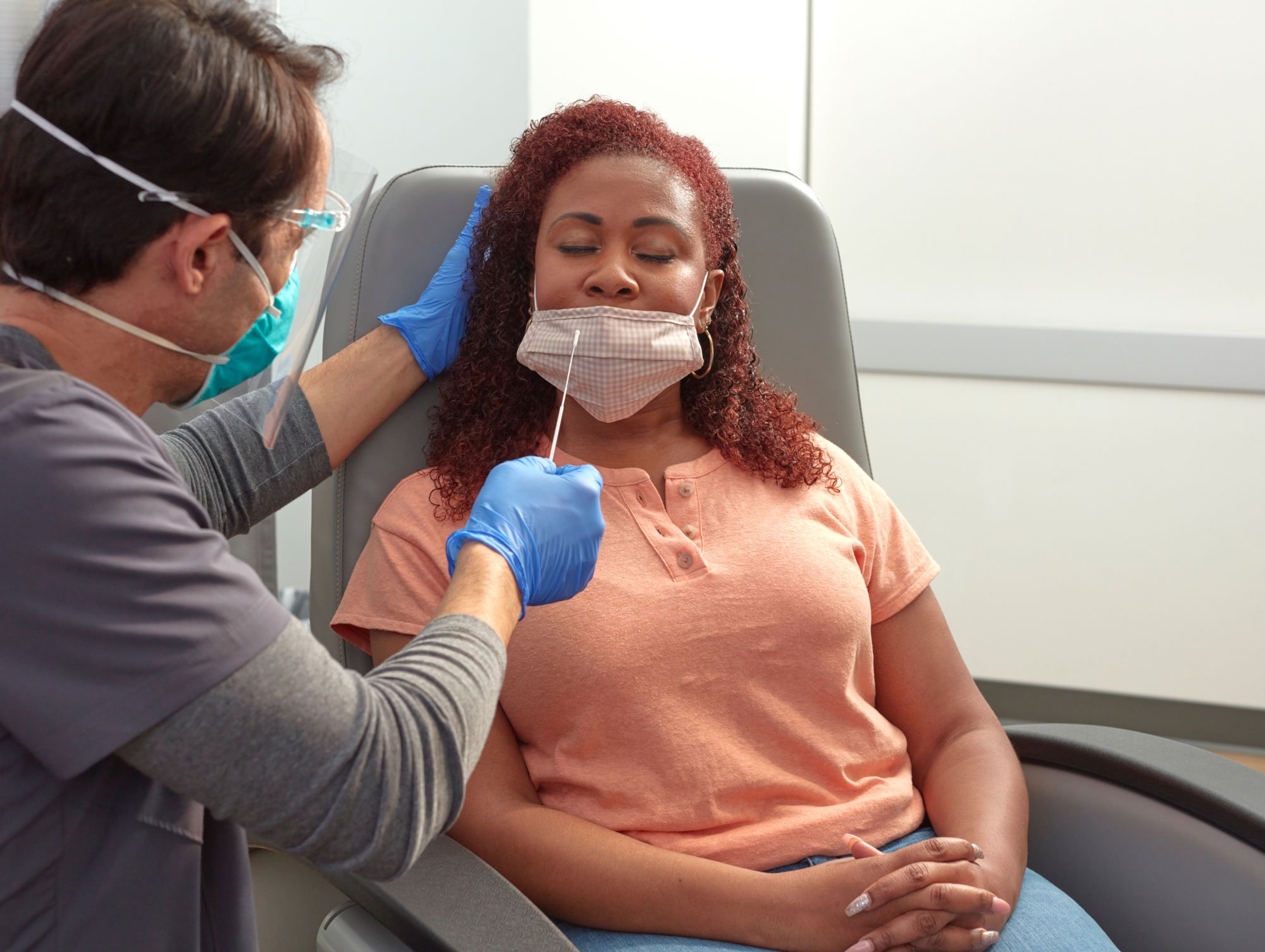 Updated June 6, 2021.
We have tested hundreds of thousands of patients across the country for COVID-19 since we began testing in early March of 2020. Here's the latest information on our testing services, when it's most appropriate, and how you can get care.
When should I get tested for COVID-19?
We recommend COVID-19 testing for anyone who has coronavirus symptoms, and anyone who has been exposed to an individual with active COVID-19 infection. While we continue to believe that widespread testing is essential to curbing the spread of coronavirus, timing matters. Testing too early or too late could miss the infection and lead to inaccurate results (a so-called "false negative" result).Here's when you should get tested to get the most accurate results:
If you have symptoms:
Test immediately using PCR or antigen testing
If you are using an antigen test and test negative, you should repeat the test in 48 hours.
If you've been exposed:
Wear a mask for 10 full days after your exposure
Get tested 5 full days after your exposure.
How do I know which type of test to get?
PCR tests are used to detect whether you have a current COVID-19 infection. This is the highest quality test for COVID-19 as it detects the virus's genetic material. It can be used to identify infection for those with and without symptoms using a nasal swab. You should not use PCR tests if you have had COVID-19 within the previous 90 days. The PCR test can be falsely positive for 90 days post-infection.
Rapid antigen tests detect specific proteins on the surface of the virus. For people who have active symptoms of infection, antigen tests are very good at determining whether the symptoms are due to COVID-19. However, they are less sensitive than PCR tests, so if you receive a negative result, it is recommended to repeat the test in 48 hours. Antigen tests are not recommended for people who do not have symptoms. PCR tests are preferred for individuals who do not have any symptoms.
Antibody testing is used to detect past exposure, not an active infection. It is not yet known whether the presence of COVID-19 antibodies determine immunity to the infection. Because antibodies to SARS-CoV-2 begin to wane within weeks of infection, for most people antibody tests won't yield helpful information. Learn more about antibody testing here.
How can I get a test?
The CDC's Community-Based Testing Sites website is a great resource to find testing options near you. Rapid antigen tests can be purchased over-the-counter at your local pharmacy for at-home testing. One Medical members can use the Treat Me Now portion of the app to receive guidance from our virtual medical team about COVID-19 testing and treatment. For children under the age of 14, an appointment for testing can be booked using the app or the website. Walk-in testing is available for individuals over the age of 14 If you're interested in antibody testing, please book an appointment with your provider to discuss whether it is the right option for you.
Is One Medical testing kids?
We are testing kids 14 and younger at all offices in locations where we offer pediatric services, including the San Francisco Bay Area, New York, Washington DC, Phoenix, Chicago, Los Angeles, Orange County, Austin, Dallas, Houston, Boston, Columbus, Miami and Portland, by appointment. Children over the age of 14 can be tested at any One Medical location in all markets with an appointment.
If you have questions about your child's symptoms, or your child needs to be examined, it is best to book a "sick visit" with one of our Family Practice providers. COVID-19 testing appointments are for testing only, while "sick visits" allow for time with a provider to ask questions and examine your child. Of course, you can always reach out to our virtual medical team with more urgent concerns. Please note that if multiple kids are being tested, each family member needs their own appointment, which can be booked on the One Medical app. For more information on COVID-19 and kids, see here
How much does testing cost?
One Medical will send your claim to insurance for processing as we do for all lab procedures. Although most insurance companies will cover the cost of COVID-19 testing, this may not be the case for all. If you have questions about how much COVID-19 testing will cost, please contact your insurance carrier directly. For PCR testing, you may receive a bill from the lab that processes those tests if you are uninsured or if your insurance doesn't cover the full cost of their lab services. If you receive other services in addition to COVID-19 testing in the same visit, you will receive a standard bill for the additional services.
How long does it take to get back results?
Rapid testing results return the same day. However, if the test is sent to an outside lab (as in the case for PCR tests), turnaround times can vary from 48 hours to seven days, depending on testing demand in a given area. If you are hoping to get tested before traveling or gathering, please plan ahead to make sure you allow plenty of time to receive results.
If you're getting tested in order to travel, please keep in mind that One Medical cannot guarantee that test results will be available in the time required and may not meet the specific needs for some destinations.
What should I do if I test positive?
Testing positive for COVID-19 can feel scary and leave you wondering about the health and safety of yourself and your loved ones. To learn more about a positive COVID-19 diagnosis, see here.
The One Medical blog is published by One Medical, a national, modern primary care practice pairing 24/7 virtual care services with inviting and convenient in-person care at over 100 locations across the U.S. One Medical is on a mission to transform health care for all through a human-centered, technology-powered approach to caring for people at every stage of life.
Any general advice posted on our blog, website, or app is for informational purposes only and is not intended to replace or substitute for any medical or other advice. 1Life Healthcare, Inc. and the One Medical entities make no representations or warranties and expressly disclaim any and all liability concerning any treatment, action by, or effect on any person following the general information offered or provided within or through the blog, website, or app. If you have specific concerns or a situation arises in which you require medical advice, you should consult with an appropriately trained and qualified medical services provider.