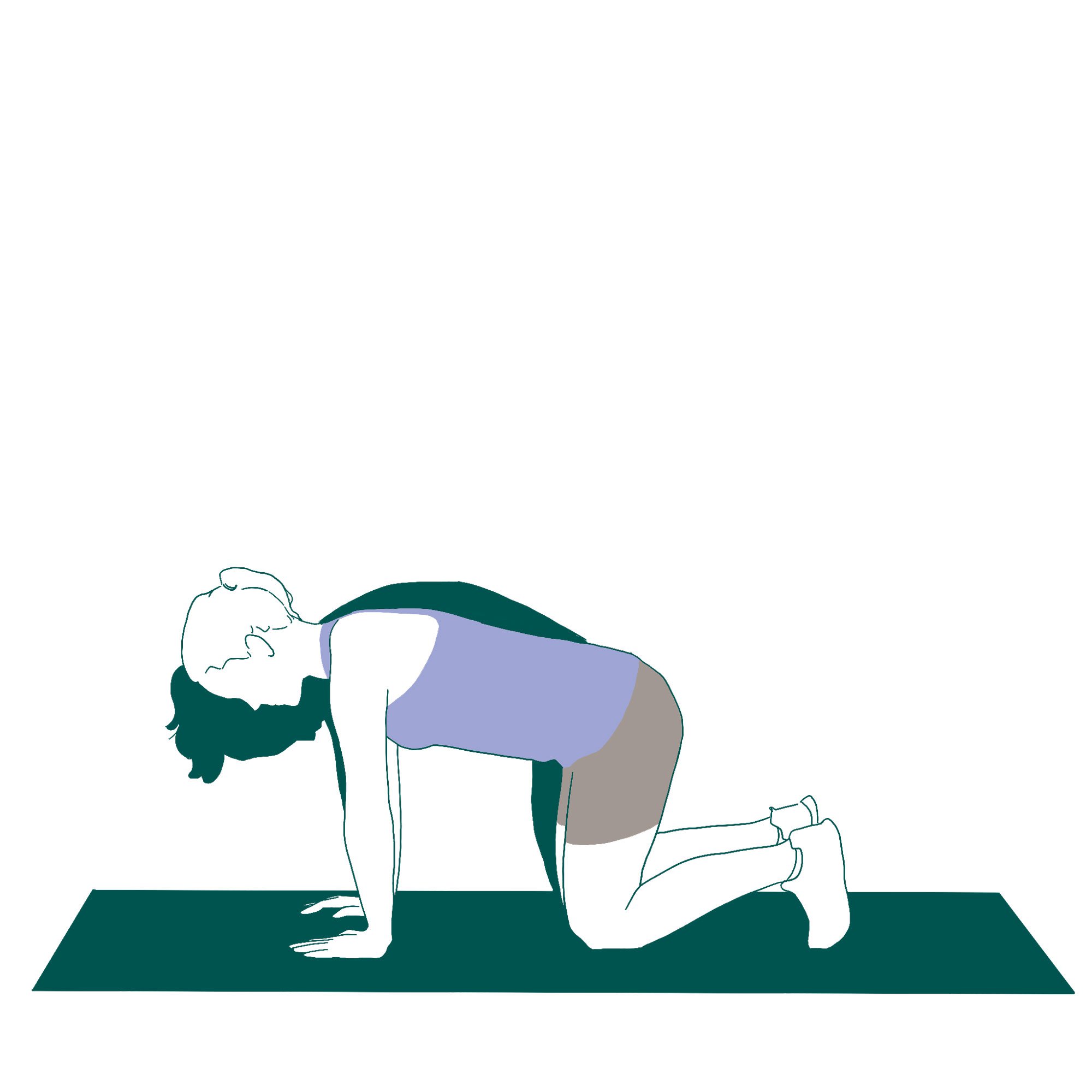 After an illness like COVID-19, it may take your body some time to feel normal again. Coronaviruses, like the one that causes COVID-19, target the respiratory system and can largely affect your lungs, heart, and muscles. While doctors are still learning about the full impact COVID-19 may have on the body, there are several exercises you can do to strengthen these muscles and improve your overall breathing capacity.
1. Prone Breathing
Begin by lying on your stomach with one or two pillows under your hips and a pillow or folded towel under your head. Maintain this position while breathing evenly. Perform for 30 minutes (up to 2 hours) at a time.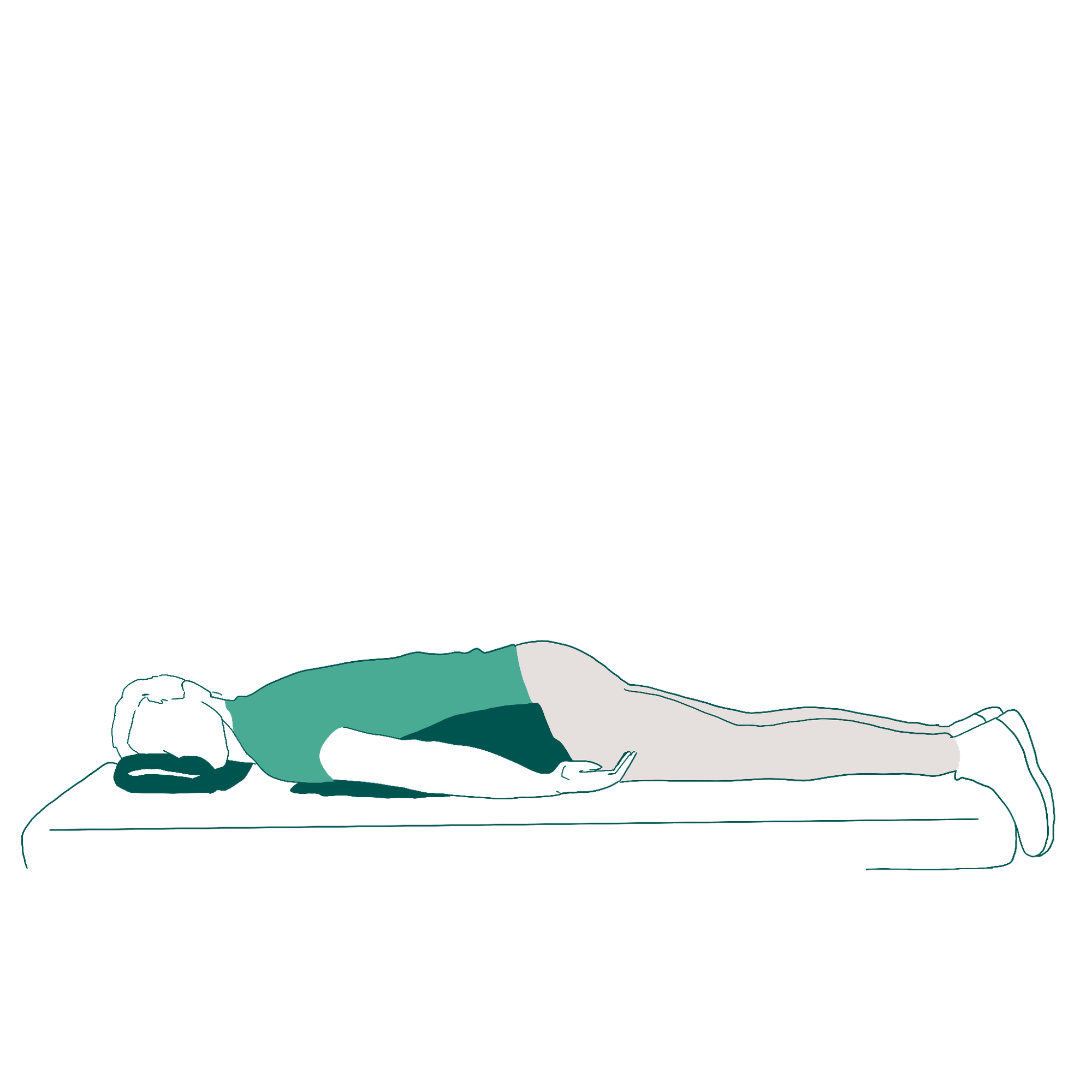 2. Chest Wall Stretching
Begin in a standing, upright position in the center of a doorway. With elbows bent, place your forearms on the sides of the doorway at a 90-degree angle from your sides. Take a small step forward until you feel a stretch in the front of your shoulders. Repeat this stretch with your arms at a 120 degree angle. Perform for 30-60 seconds, multiple times daily.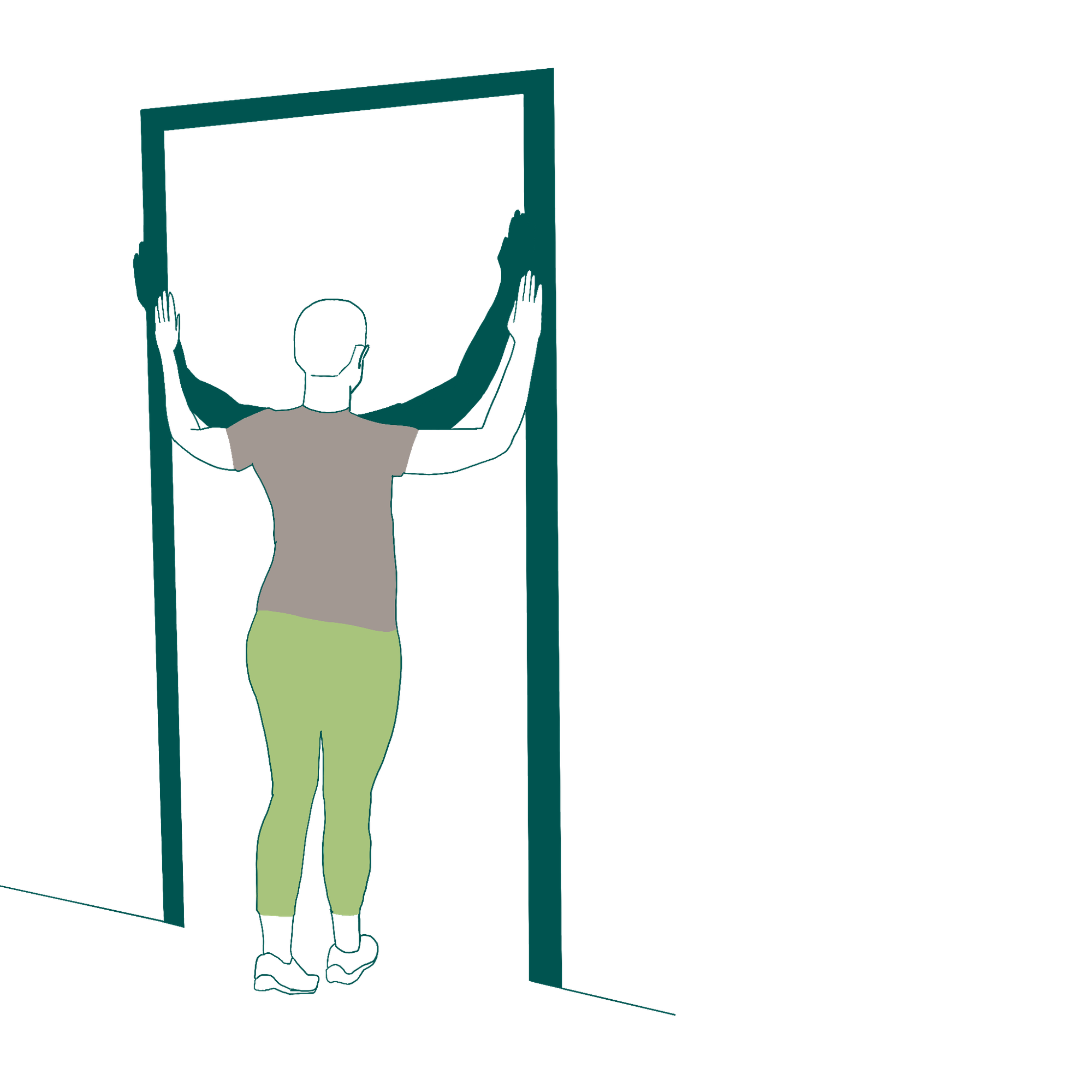 3. Breathing exercises
If you experienced shortness of breath during your illness, these final exercises can be added on when your shortness of breath starts to improve.
Diaphragmatic breathing in 90/90 position: Begin by lying on the floor with your feet on a chair. Place one hand on your belly and the other on your chest wall. Slowly take a deep breath in, filling your belly with air, then exhale and repeat. Make sure not to arch your lower back while inhaling. Perform for 5-10 minutes.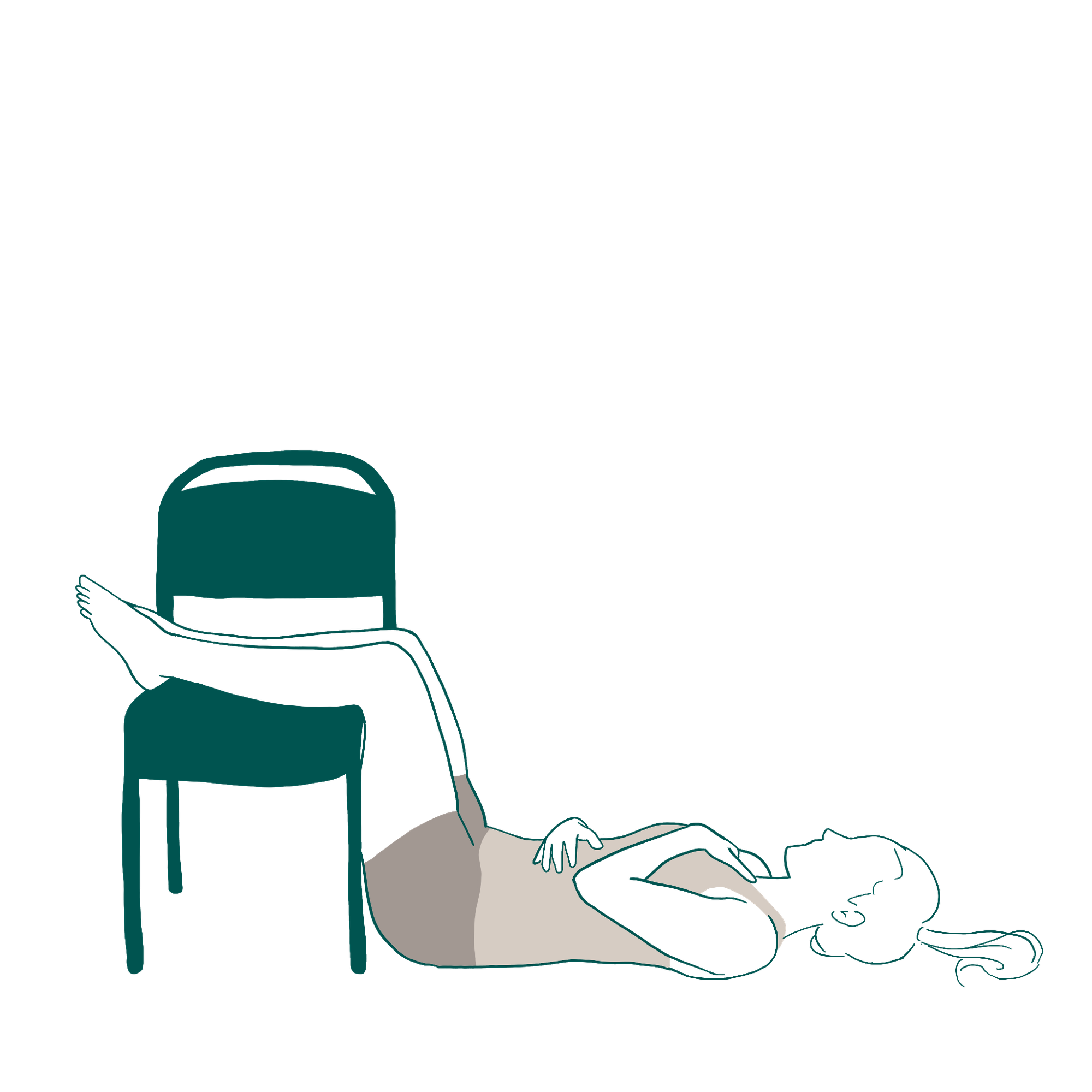 Quadruped breathing: Begin on all fours with your back straight. Round your back up towards the ceiling as you exhale fully. Pause at the top for 3 seconds and then inhale on your return. Perform for 10 repetitions with each repetition lasting ~10 seconds.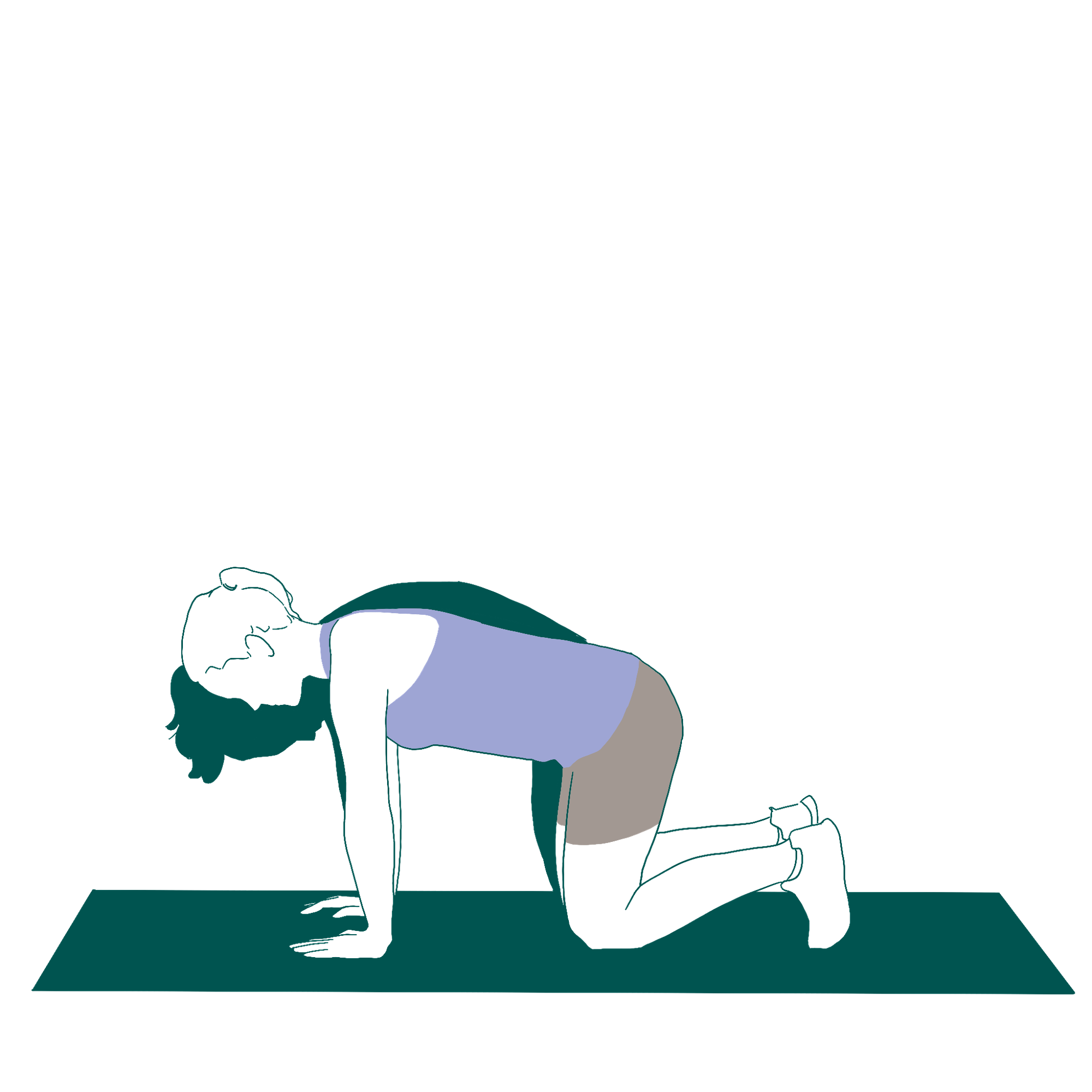 Ideal postures for improved oxygen uptake
Sitting: Sit with your feet resting flat on the ground. Your ears should fall in line with your shoulders and hips. Try to avoid slouching your shoulders forward.
Standing: Your weight should be equally on both feet when standing. Your ears should fall in line with shoulders, hips, and heels. Try to avoid slouching your shoulders forward and a forward chin position.
Have more questions about your COVID-19 recovery? Contact our virtual care team using the One Medical app or check out our library of coronavirus resources here.
The One Medical blog is published by One Medical, a national, modern primary care practice pairing 24/7 virtual care services with inviting and convenient in-person care at over 100 locations across the U.S. One Medical is on a mission to transform health care for all through a human-centered, technology-powered approach to caring for people at every stage of life.
Any general advice posted on our blog, website, or app is for informational purposes only and is not intended to replace or substitute for any medical or other advice. 1Life Healthcare, Inc. and the One Medical entities make no representations or warranties and expressly disclaim any and all liability concerning any treatment, action by, or effect on any person following the general information offered or provided within or through the blog, website, or app. If you have specific concerns or a situation arises in which you require medical advice, you should consult with an appropriately trained and qualified medical services provider.