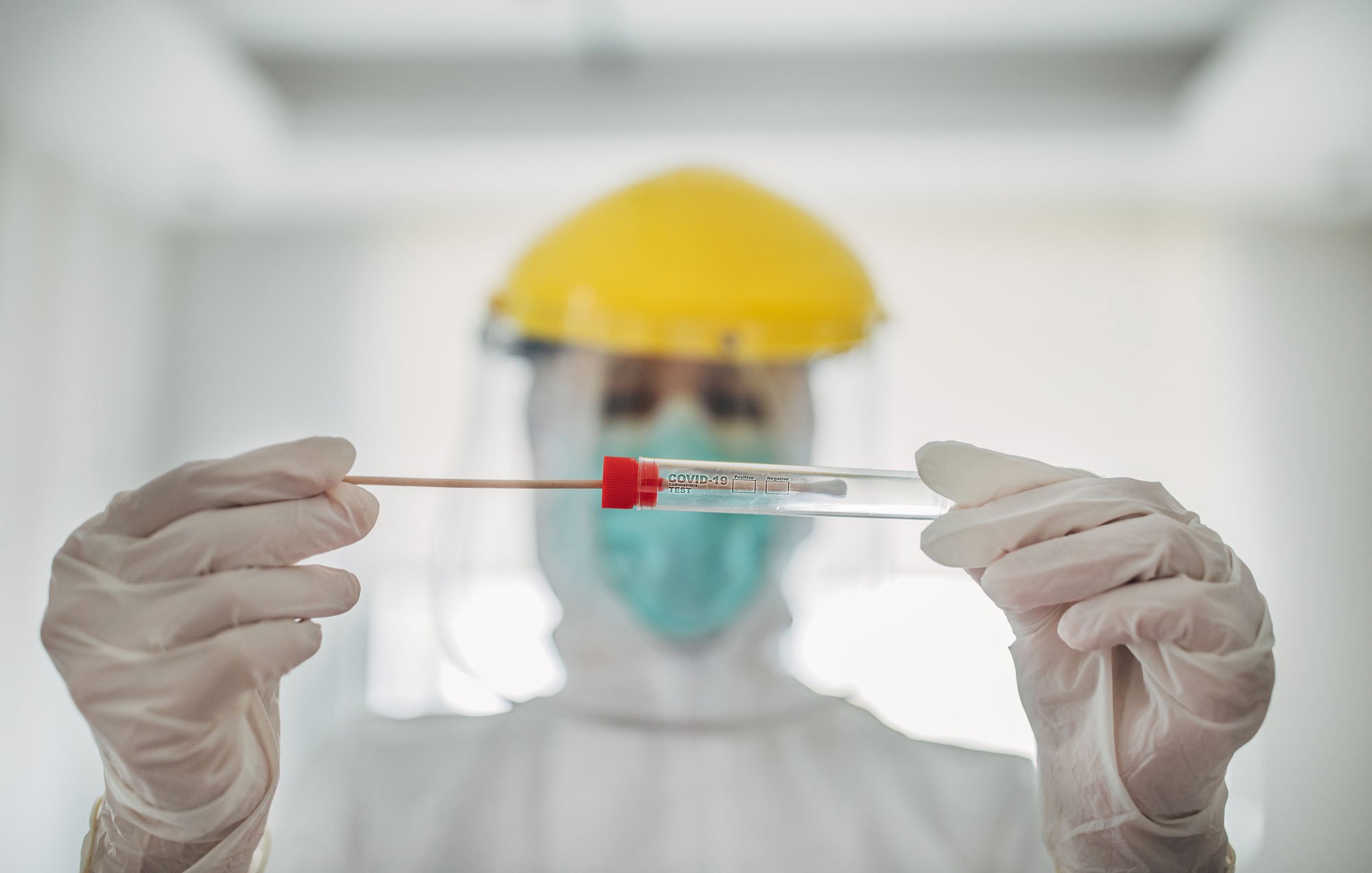 Since the first U.S. case of COVID-19 in January, our understanding of the novel coronavirus has shifted drastically. The illness we thought was only severe for older populations has since affected thousands of individuals of all ages. What was originally a short list of symptoms has now expanded to include a variety of indicators as more cases have been studied. Masks we were once told were unnecessary for use by the general public are now mandated in many settings.

As we've moved quickly to adapt to an evolving pandemic, our testing criteria has evolved too. While we originally focused our testing on individuals deemed high-risk, we've since expanded our testing services to the general public — including the asymptomatic.

Over the last few months, numerous studies have pointed to the absence of symptoms in many of those with COVID-19. Researchers in Iceland, for instance, reported that 50 percent of the nation's novel coronavirus cases did not present symptoms. Likewise, more than half of the residents at a Seattle nursing home appeared otherwise healthy when they tested positive for the virus. National Institute of Allergy and Infectious Disease director, Dr. Anthony Fauci, has even estimated that roughly 25 to 50% of people infected are asymptomatic.
But why test those who aren't feeling sick? Well, doing so could stop the disease from spreading even further. Here's how asymptomatic testing can help protect the health and safety of your community:
1. Identifies the infected
Without symptoms, many people with COVID-19 infections aren't even aware they are carriers of the virus. As a result, they may not be taking the necessary precautions to isolate themselves and protect others. It's likely that these asymptomatic individuals are continuing to be in close proximity to family and housemates, sharing food and other items, and still going out in public, all while unknowingly exposing others to the virus. By testing the asymptomatic, we can identify these individuals, inform them of their infection, and urge them to self-isolate and stay home until they have recovered from their virus. This prevents any further transmission of COVID-19 and saves others from possible exposure. As our communities begin to consider reopening, identifying these 'silent' but potentially contagious cases will be crucial to preventing further outbreaks.
2. Allows for contact tracing
In addition to those who aren't aware of their infection, there are plenty of individuals who may not suspect they have been exposed. Anyone who has recently come in close contact with an asymptomatic patient could also be infected with the virus and not yet know it. If an asymptomatic individual tests positive, public health officials can work with that person to recall everyone with whom they have had close contact during the timeframe they may have been infectious. They can then inform and educate these contacts on their potential risk, what they should do to separate themselves from others, and how they can transmit the virus even if they don't feel ill. Contact tracing allows us to better monitor and prevent the spread of COVID-19.
3. Improves understanding of the virus
Testing asymptomatic patients also enables public health officials and epidemiologists to collect more accurate data about COVID-19. Until recently, most testing across the country has focused primarily on high-risk and symptomatic patients. As a result, current case and death numbers largely exclude asymptomatic individuals. Asymptomatic testing can provide us with a more accurate picture of how widespread and deadly the virus actually is. It can also help public health officials and researchers improve guidance on how people can best protect themselves against the virus.
4. Informs government action
Finally, as states look to reopen businesses and ease social distancing orders, asymptomatic testing can help policymakers better understand the vulnerability of a community. With data that includes asymptomatic cases, government officials and public health agencies can make more informed decisions and plans for the community based on how widespread the virus is.
Asymptomatic testing is vital in the fight against COVID-19. For more on our testing services, read here.
The One Medical blog is published by One Medical, a national, modern primary care practice pairing 24/7 virtual care services with inviting and convenient in-person care at over 100 locations across the U.S. One Medical is on a mission to transform health care for all through a human-centered, technology-powered approach to caring for people at every stage of life.
Any general advice posted on our blog, website, or app is for informational purposes only and is not intended to replace or substitute for any medical or other advice. 1Life Healthcare, Inc. and the One Medical entities make no representations or warranties and expressly disclaim any and all liability concerning any treatment, action by, or effect on any person following the general information offered or provided within or through the blog, website, or app. If you have specific concerns or a situation arises in which you require medical advice, you should consult with an appropriately trained and qualified medical services provider.