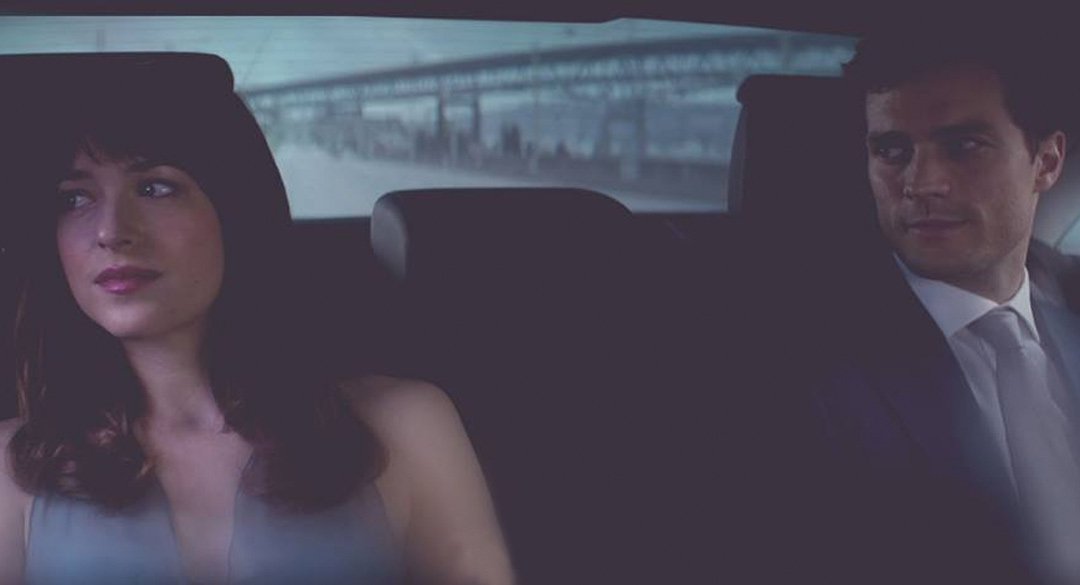 Whether you consider it a harmless indulgence, an escapist fantasy, or the worst piece of literature you've ever read, chances are you or someone you know has succumbed to the guilty pleasure of 50 Shades of Grey.
As of 2014, the controversial trilogy had sold over 100 million copies worldwide. The international obsession only grew hotter surrounding the release of the film adaptation in 2015. The success of the taboo love story, which centers on the sexual relationship between a submissive young woman and her dominant partner, has taken topics like bondage, dominance, and sadomasochism (BDSM) into the mainstream.
Despite the piqued interest in alternative sexual lifestyles, few people understand how engaging in these practices can impact health and well-being. Very little research has been done in the areas of alternative sexual health, and there is no medical literature tailored to needs of this population. If you practice or plan to try BDSM (also known as "kink"), here's what you need to know to stay healthy, and have a productive conversation with your provider.
How common is BDSM?
BDSM is a compound acronym for the alternative sexual practices of bondage/discipline, dominance/submission, and sadism/masochism. In their book Sexual Outsiders, co-authors Richard Sprott, PhD and David M. Ortmann say the term "serves as an umbrella label for forms of sexuality which incorporate restraint, pressure, intense sensation, and elements of power exchange between the engaged parties."
San Francisco-based organization TASHRA, the Alternative Sexualities Health Research Alliance, estimates that about 10 percent of the US population engages in non-traditional sexual practices including BDSM or kink.
What kinds of health issues are related to BDSM?
Because there is minimal existing research on the health needs of the BDSM community, TASHRA is focused on improving access to care and ensuring "kinksters" receive culturally-competent, non-judgmental, knowledgeable treatment. Although TASHRA is in the preliminary stages of compiling research on how BDSM practices may influence health, Sprott, who is a founding member, has some ideas about what the data might indicate.
Mental Health
According to Sprott, people who engage in BDSM may be predisposed to certain mental health conditions due to social stigmas surrounding their sexual preferences. "Sexual minorities may be subject to minority stress, which is something that can impact mental health in many of the same ways it did in the LGBT community," Sprott says. According to the minority stress model, sexual minorities may be at an increased risk for developing issues like anxiety, depression, and substance abuse problems due to social stress.
Physical Injuries
Many people who engage in BDSM may be embarrassed to tell their providers about injuries sustained while practicing kink behaviors. Many fear being shamed or stigmatized, or assume their sexual practices shouldn't be the subject of primary care appointments. "We believe the biggest issue is that people are not coming in for proper care because they're afraid of what their doctor will say and how doctors will judge them," Sprott says. Due to the physical risks involved with some BDSM practices, sprains, falls, and skin marks are among the most common injuries that can occur.
Risk for STIs
It's still unknown whether engaging in BDSM puts people at a higher risk of contracting STIs or whether it could actually decrease the risk. "There is some evidence to suggest the transmission rates are actually lower because this population is known to practice safe, sane, and consensual (SSC) principles," Sprott says. SSC principles stipulate that BDSM practitioners limit health risks and educate themselves on the most minimally risky practices through education, training, and mentorship. However, because certain BDSM practices are considered higher risk behaviors (like "fisting," which has been known to increase the risk of hepatitis C transmission), some practitioners are at a higher risk for contracting STIs despite increased awareness and education.
How can I stay healthy while practicing kink?
If you engage in BDSM practices, one of the best ways to stay healthy is to have an open, honest dialogue with your primary care provider. But broaching the subject of sex isn't always easy or comfortable. Here are some tips for talking candidly with your provider:
Do your research. Take the time to find a provider who is experienced in sexual health, or has experience working with patients of varied sexual backgrounds.
Write down your concerns before the visit. Make a list and prioritize issues to discuss during your appointment.
Give your provider a heads-up. When you make your appointment, mention that you'd like to discuss sexual issues so that your provider will be prepared as well.
Educate yourself. Know the risks and safety concerns of the particular practices you choose to engage in, and share educational resources with your provider so that you can have a productive conversation.
Practice talking about it. Talk about your BDSM lifestyle frankly with a trusted friend or partner to prepare you to talk openly at your appointment.
Open up. Share relevant information with your provider—don't wait to be asked. Be sure to bring up all the ways your sexual practices may be impacting your mental, physical, and emotional health.
Stay organized. Keep your health history up to date. Bring records, immunizations, and any other information that may influence your current care.
Take notes during your appointment. Ask questions and don't be afraid to ask for clarification if necessary.
Get a referral. If the provider doesn't feel like a fit or doesn't know how to answer your questions, ask for a referral for someone better equipped to care for you.
The One Medical blog is published by One Medical, a national, modern primary care practice pairing 24/7 virtual care services with inviting and convenient in-person care at over 100 locations across the U.S. One Medical is on a mission to transform health care for all through a human-centered, technology-powered approach to caring for people at every stage of life.
Any general advice posted on our blog, website, or app is for informational purposes only and is not intended to replace or substitute for any medical or other advice. 1Life Healthcare, Inc. and the One Medical entities make no representations or warranties and expressly disclaim any and all liability concerning any treatment, action by, or effect on any person following the general information offered or provided within or through the blog, website, or app. If you have specific concerns or a situation arises in which you require medical advice, you should consult with an appropriately trained and qualified medical services provider.