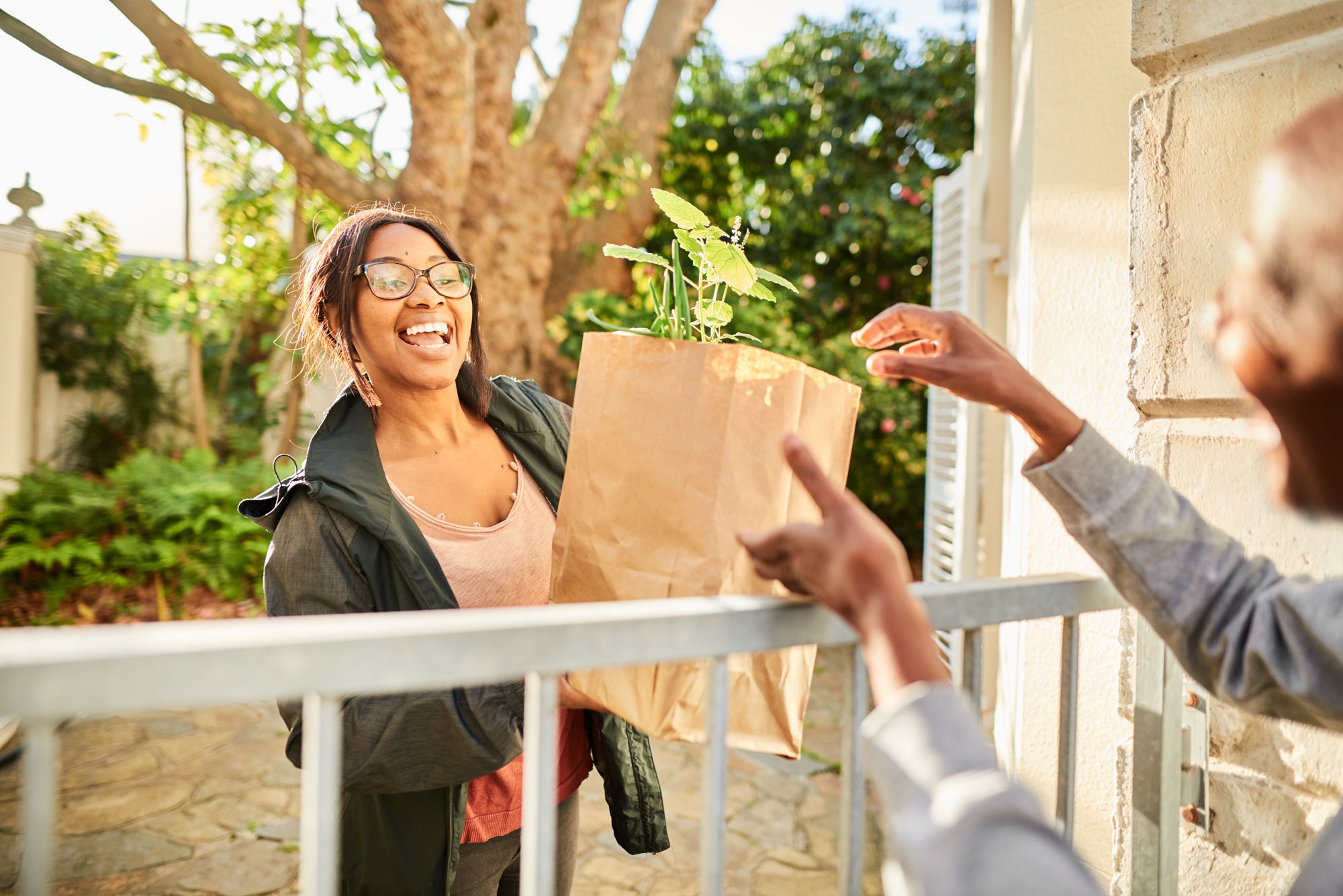 It's no secret that helping others is good for the community. Volunteering — whether it be your time, money, energy, or skills — can significantly impact individuals' lives and well-being. Even simple acts of generosity, like shopping for an elderly neighbor, can go a long way. But giving back doesn't just improve the lives of others. It's also beneficial to your overall health. With the season of giving upon us, here are just a few ways giving can boost both your physical and mental well-being.
1. Boosts happiness and overall life satisfaction
Do you ever get a warm fuzzy feeling after giving a loved one a gift, volunteering at a soup kitchen, or simply doing something nice for someone? Well it's not just in your head. Giving can actually affect us on a biological level. In a study analyzing the MRIs of individuals who donated to charity, the National Institute of Health found that giving stimulates the reward center of the brain, as well as the areas associated with pleasure, connection, and trust. The brain releases feel-good chemicals, like serotonin, dopamine, oxytocin, and endorphins, that can boost one's mood and feelings of happiness — a sensation commonly referred to as the "warm glow effect" or "helper's high". While receiving generosity may bring short-term happiness, numerous studies have found performing good deeds or giving to others can lead to greater long-term happiness and life satisfaction. A study by the Women's Philanthropy institute, for instance, found that giving to charitable organizations is positively related to life satisfaction, while a study in the Journal of Happiness concluded that people who volunteered in the past year reported greater life satisfaction than those who did not.
2. Reduces stress
Giving to others doesn't just help you think more positively, it can also give you some peace of mind. According to a study by the Yale School of Medicine, helping others may be an effective way to manage everyday worry and stress. Researchers found that when participants were able to help others more in a day, they were able to handle higher levels of stress while maintaining a sense of positivity and their mental health. Meanwhile, on days when they weren't able to do so, they reported feeling more negative emotion when encountering high levels of stress. Putting others first can help you get outside yourself and focus on things other than your own worries and daily struggles. Doing so may help shift your perspective of your own situation, as well as give you a newfound sense of purpose, which can further alleviate stress, depression, and anxiety. Whatever the reason is, giving back seems to serve as a helpful buffer against stress.
3. Lowers blood pressure
Giving doesn't just improve your emotional well being. It also has physiological benefits! A study by Carnegie Mellon University showed that adults over the age of 50 who volunteered on a regular basis were less likely to develop high blood pressure than those who did not. Meanwhile, researchers at Johns Hopkins found that providing social support has a relationship with lower blood pressure. Similar benefits have even been seen with monetary donations. One study showed that just three weeks of charitable spending led to lower blood pressure among its older adult participants. In fact, the blood pressure improvements were comparable to those seen with taking up a new exercise and medication!
4. Improves longevity
If the above health benefits weren't enough already, giving back and helping others might also add a few years onto your life. According to one study, people aged 55 and up who volunteered for two or more organizations were 44% less likely to die over a five-year period than those who didn't, even when accounting for factors like age, exercise, physical health, and habits like smoking. Another study, saw a nearly 60%reduction in risk of death among older people who were helpful to others, compared to those who did not provide practical or emotional support to friends, family, or neighbors. This lower mortality rate could be due to a number of things, including reduced stress and increased social connection. However a 2012 study suggests that motivation plays a key role. In this study, those who volunteered in their community on a regular basis lived longer, but only when their intentions were truly selfless. In fact, those who volunteered for self-centered reasons saw a similar mortality rate to those who didn't volunteer at all.
The One Medical blog is published by One Medical, a national, modern primary care practice pairing 24/7 virtual care services with inviting and convenient in-person care at over 100 locations across the U.S. One Medical is on a mission to transform health care for all through a human-centered, technology-powered approach to caring for people at every stage of life.
Any general advice posted on our blog, website, or app is for informational purposes only and is not intended to replace or substitute for any medical or other advice. 1Life Healthcare, Inc. and the One Medical entities make no representations or warranties and expressly disclaim any and all liability concerning any treatment, action by, or effect on any person following the general information offered or provided within or through the blog, website, or app. If you have specific concerns or a situation arises in which you require medical advice, you should consult with an appropriately trained and qualified medical services provider.