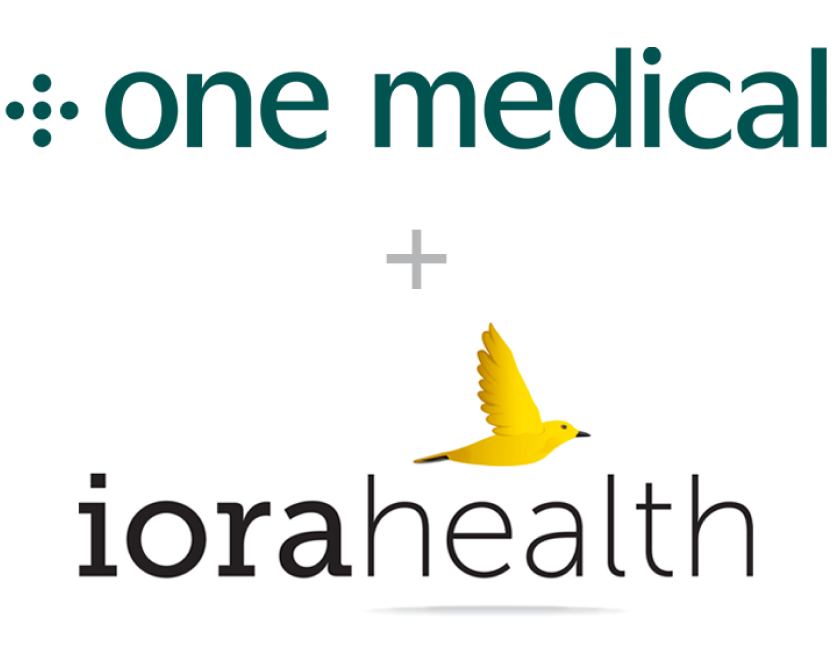 Better Together
We are pleased to announce One Medical's acquisition of Iora Health, a company that shares our commitment to deliver human-centered, technology-powered primary care. By joining forces, we can deliver better health, better care, and lower costs seamlessly across every stage of life for both commercially insured and Medicare populations, through digital and in-person care.
Read about One Medical and Iora Health's shared vision for the future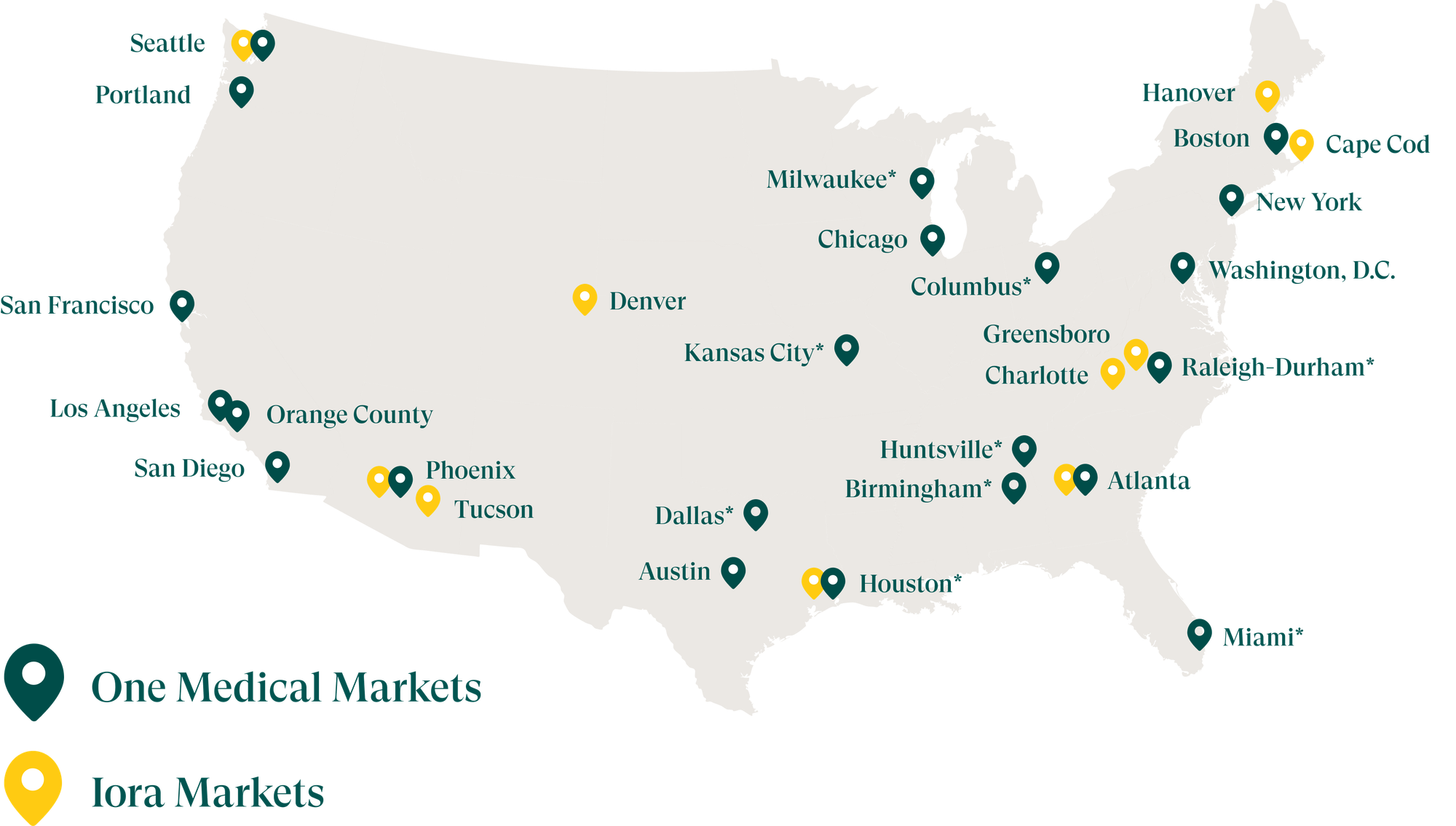 One Medical and Iora office locations
*One Medical previously announced upcoming new markets: Raleigh-Durham, Milwaukee, Columbus, Houston, Dallas, Miami
Forward Looking Statements This website contains express and implied forward-looking statements within the meaning of the Private Securities Litigation Reform Act of 1995. All statements contained in this website other than statements of historical facts, including business strategy and plans and objectives for future operations, are forward-looking statements. The words "anticipate," believe," "continue," "estimate," "expect," "intend," "may," "assume," "project," "will", "plan" and similar expressions are intended to identify forward-looking statements. These forward-looking statements are subject to a number of risks and uncertainties, and you should not rely upon the forward-looking statements as predictions of future events. The future events and trends discussed in these communications may not occur and actual results could differ materially and adversely from those anticipated or implied in the forward-looking statements as a result of uncertainties, risks, and changes in circumstances, including but not limited to risks and uncertainties related to: the ability of One Medical to timely and successfully achieve the anticipated benefits of the Merger and the impact of health epidemics, including the COVID-19 pandemic, on the parties' respective businesses and the actions the parties may take in response thereto. Although One Medical and Iora believe that the expectations reflected in the forward-looking statements are reasonable, it cannot be guaranteed that future results, levels of activity, performance, achievements or events and circumstances reflected in the forward-looking statements will occur. Except to the extent required by law, One Medical does not undertake to update any of these forward-looking statements after the date of these communications to conform these statements to actual results or revised expectations. A discussion of factors that may affect future results, including under the heading titled "Risk Factors", is contained in One Medical's SEC filings, including the most recent Annual Report on Form 10-K and Quarterly Report on Form 10-Q, which may be accessed at www.sec.gov.